I love making hampers they make lovely gifts and can be so personal for the person they are made for, plus, if your making them yourself they work out a fraction of the price of bought ones normally. Hampers arent normally seen as a "craft" but I think they are, to make a very nice looking on anyway. It takes time and effort to match colours, organise the layout, let alone choosing what items to go into it.
For example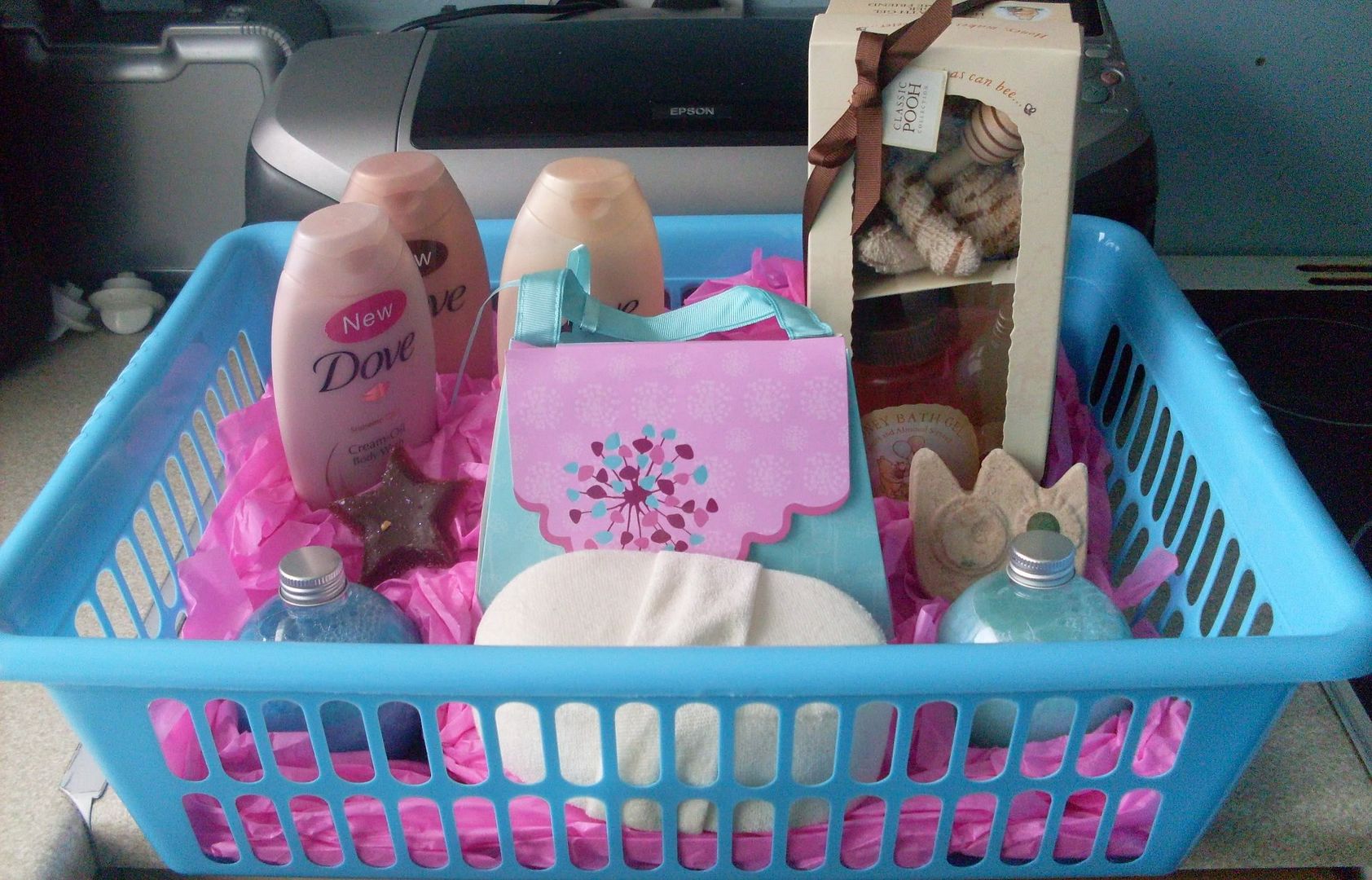 My mother-in-laws birthday present last year. It was a pamper hamper. I took the colours from the box handbag as my inspiration. I couldnt find a decently priced wicker basket so chose this one, especially as the colour went perfectly. The pink tissue paper contrasted nicely against it.
The bottles at the front contain imperial leather and again match the colours. I know my MIL likes Lush and winnie the pooh so kept this in mind when buying products to go in the hamper.
When finished I normally wrap the hampers in celephane and tie with first an elastic band and then hide this with ribbon. This makes it look neater and more professional