I was walking with Kai to pay for the new pair of sunglasses he'd chosen from Primark when I spotted these mens necklaces. I found them rather plain but envisaged I could use the beads mixed together to make a patterned necklace, and maybe stop Kai raiding mine!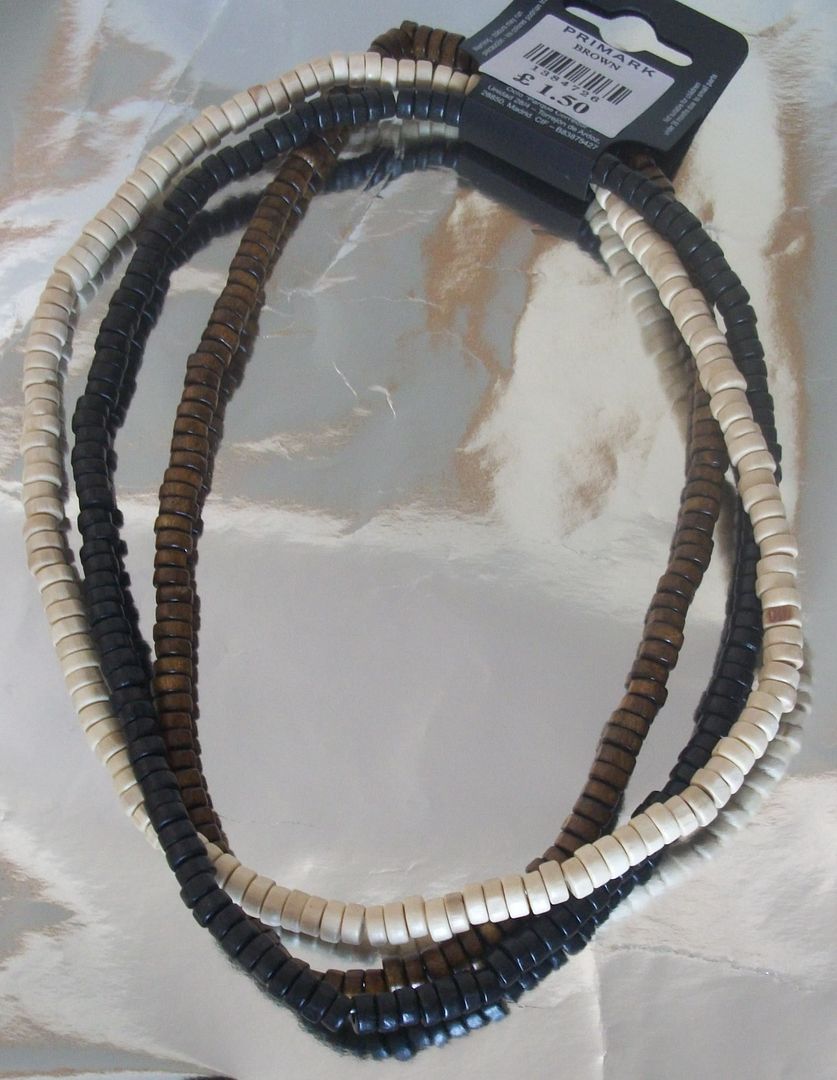 I snipped each thread right by the knot so I could use the elastic in them again.
With adding a few of my own beads this is what I came up with.....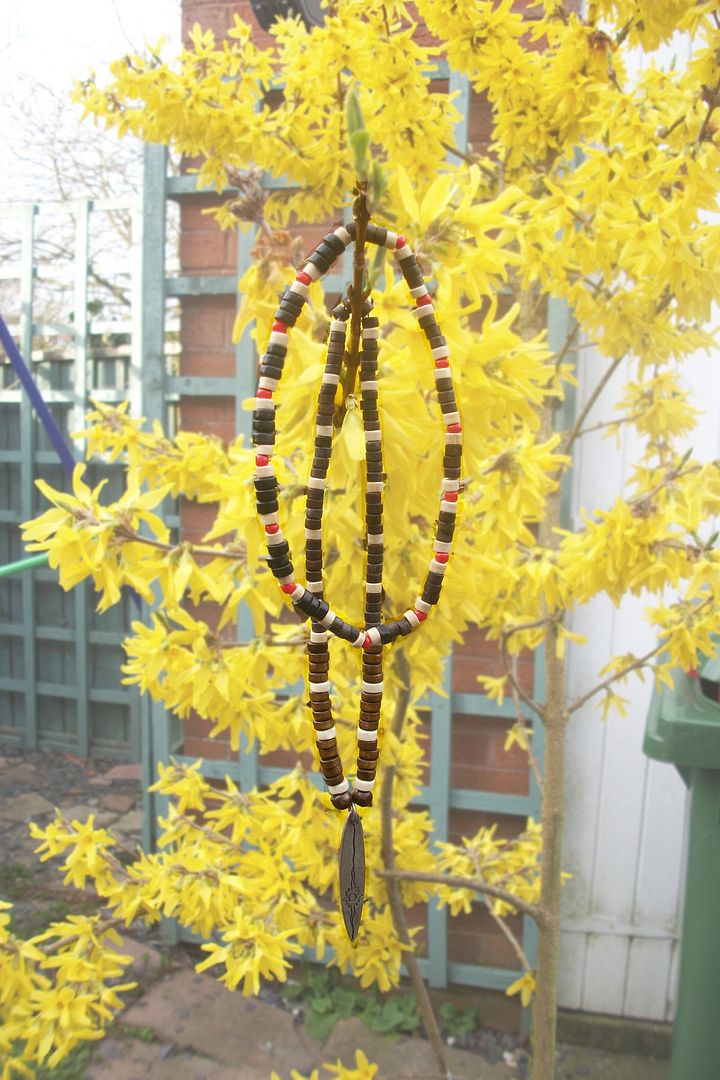 2 necklaces for both of my lads, with loads of beads left over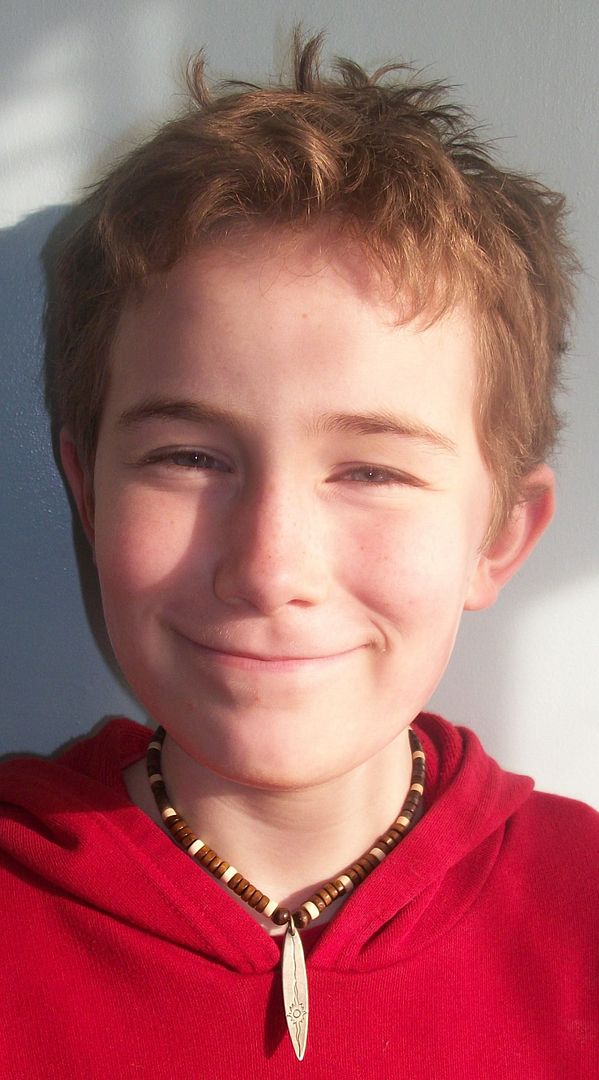 Here's Zack with his, I used the brown and cream beads, and added 2 larger beads to put either side of the surfboard charm I had.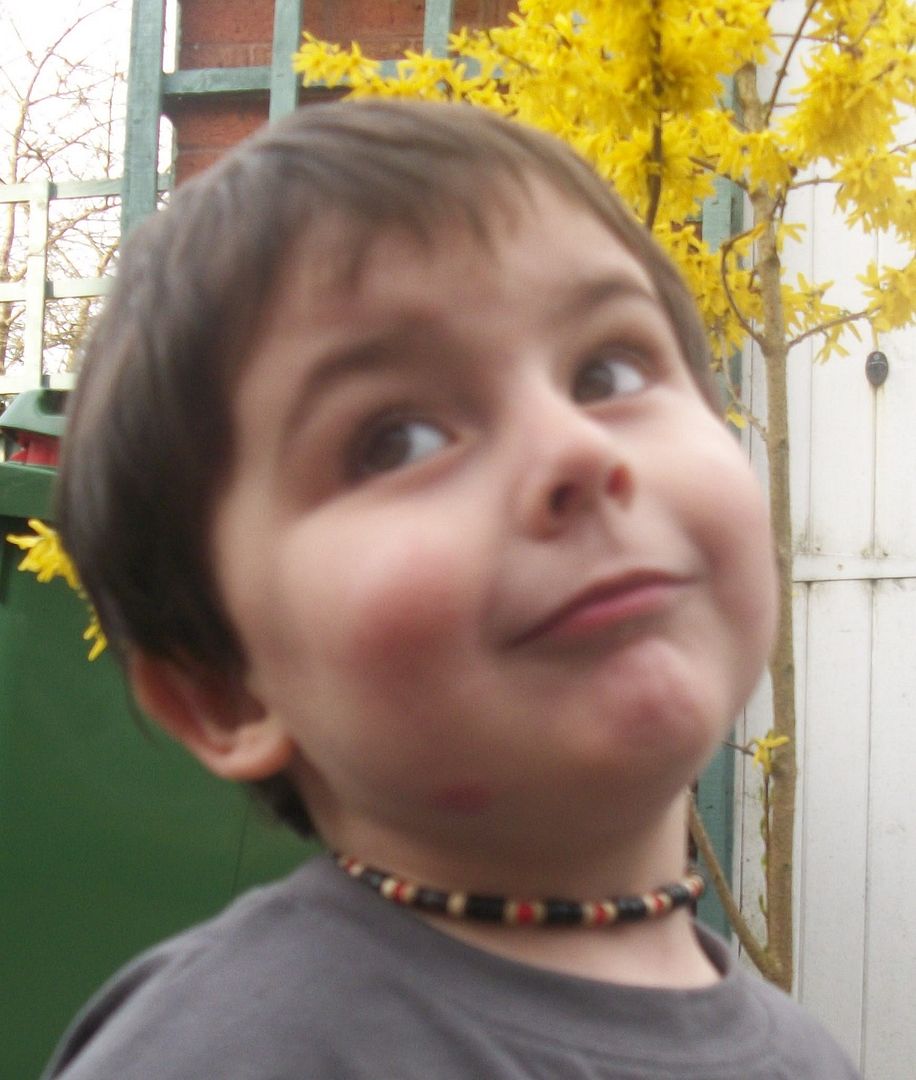 & heres Kai with his. I used the black and cream beads, adding my own red beads. I need to get more elastic to make this one larger as though it fits perfectly at the moment Kai grows very quickly and I dont want gaps in the necklace. The elastic in the necklace is extremely stretchy, stretching to almost 3 times the size of the necklace so I have no worries with Kai wearing it.
I also had the biggest compliment I could get from my OH, he's asked me to make him a couple of bracelets like them.