Having just done a scrapbook page on Kai's birth, and looking through all the old baby photos it struck me how small he was when he was born (I was quite relieved I hadnt gone full term though), and how big he is now; I dont mean the normal "hes such a big boy now he's 3", I mean the "he's only just 3 but has been in size 4-5 year clothing since before Christmas". So I decided to do a scrap page on his one time smallness.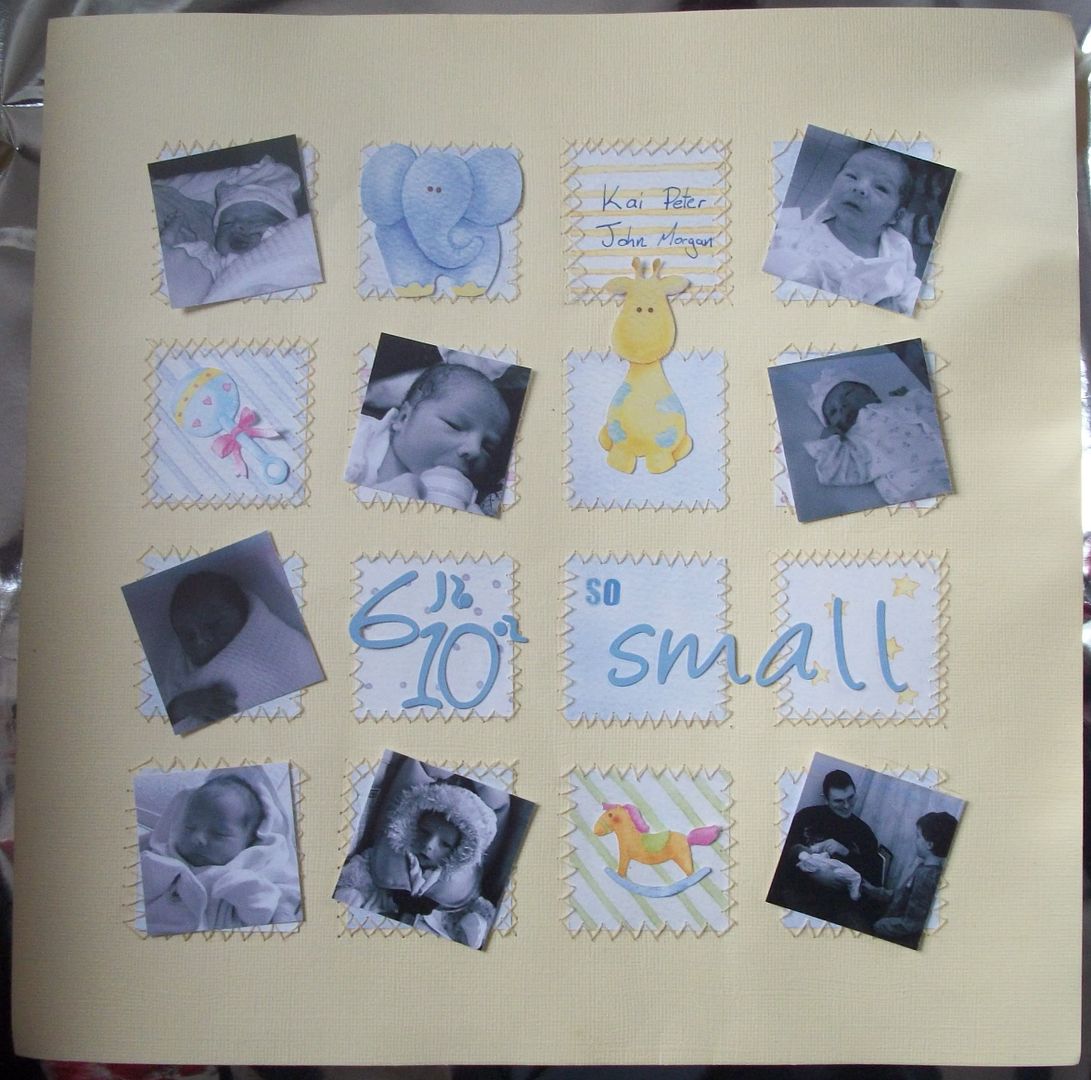 I knew I wanted multiple photos, I'd also decided that I wanted to have them in black and white. I came up with a grid layout that used patterned paper squares as the grid, and photos or stickers on top of these. Having cut the squares and laid them out on the pale yellow bazzil I'd chosen, along with the pictures I decided it looked ..... a bit bare ... a tad flat... just not right. I came up with sewing the squares on free hand, mainly with a zigzag stitch, but the odd square with cross stitch just to give it a different look and texture. I tried to stick with pale yellows and blues through out with a little bit of other colours to give interest.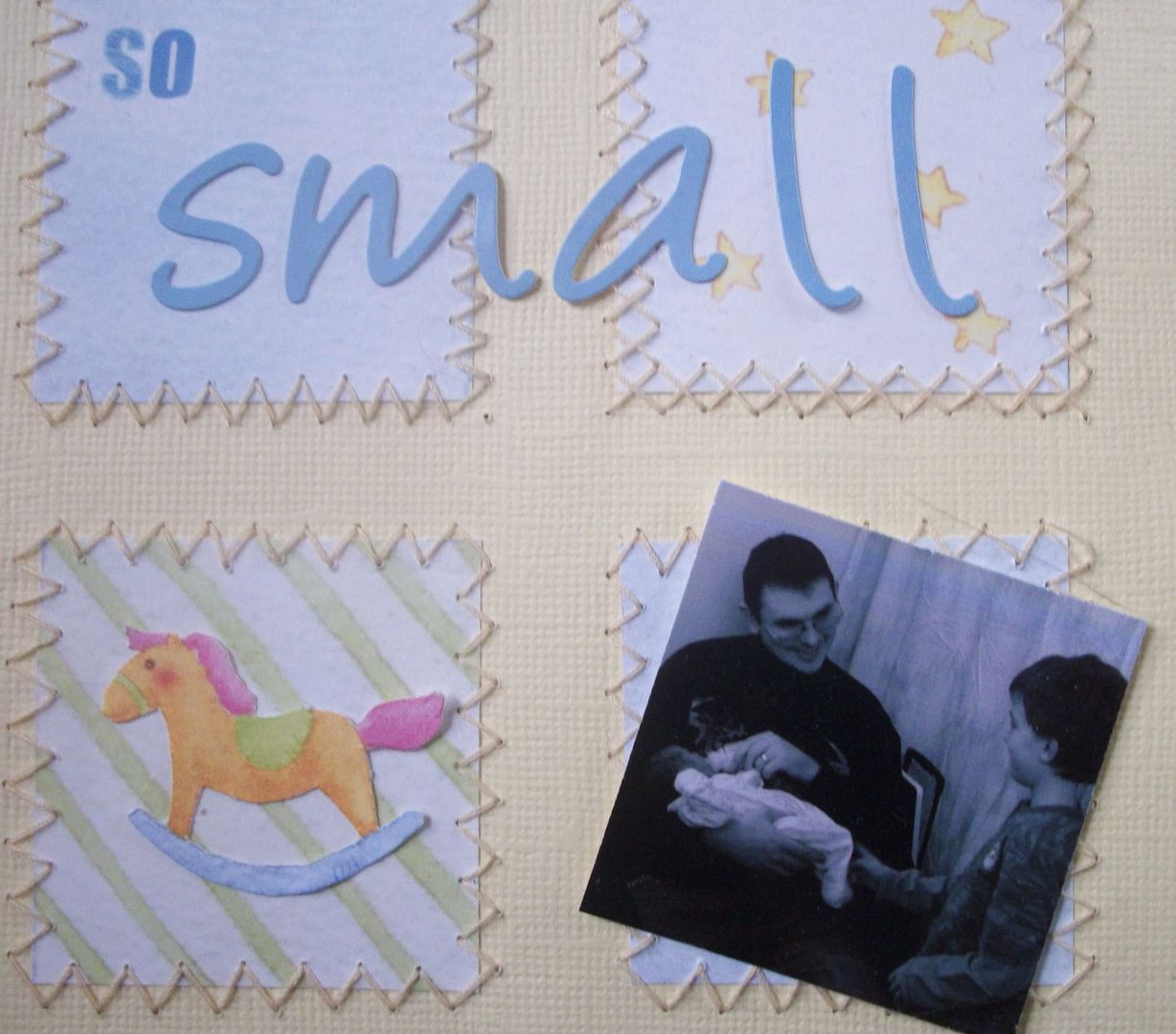 I didnt feel any journalling was needed except for his name, weight and title (though I do need to put his date of birth in somewhere)
I didnt have any little l b o or z's same used punctiation marks that came with the other letters.
Doing this has given me other ideas that I want to scrap, such as where the childrens names came from.