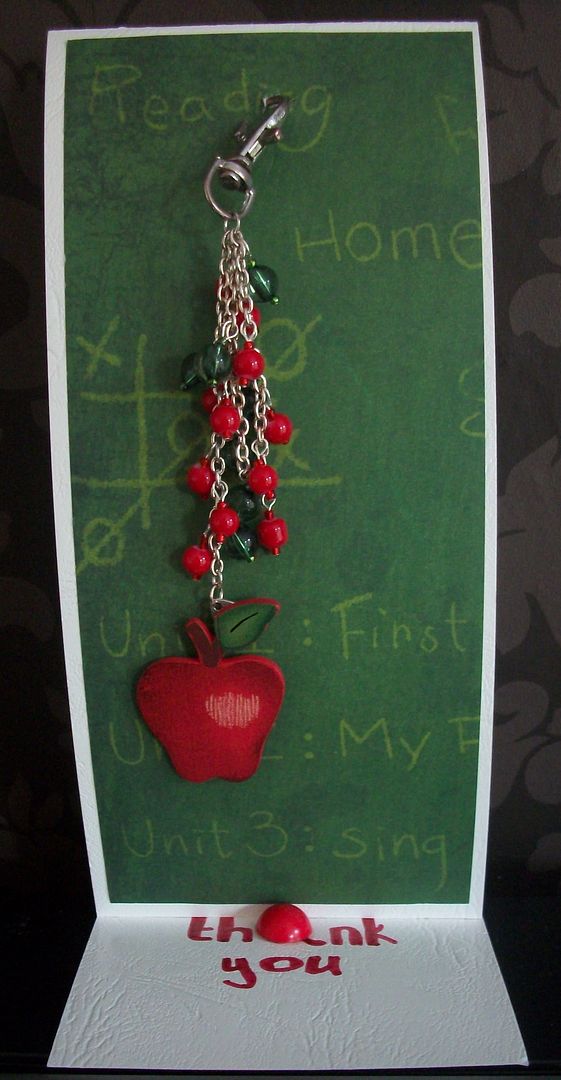 Its Zacks last day at his Primary School today, so we decided to make his teacher a present to say thank you for teaching him & taking care of him. Shes most definately been a fair teacher, scolding when necessary & turning a blind eye when appropriate.
I asked him if he'd like me to make her a bag charm/keyring and explained my idea. He liked it so I set about making it.
Once that was finished we decided it would look nice as the main embellishment on her card so I made an easle card, went through my scraps for a suitable background & then finally went through my pile of buttons for a "stopper".
I fastened all together and turned the red button I'd found into the "a" of thank you.
The thought behind it all was the saying "an apple for the teacher" , and having found a wooden apple I'd received as part of a RAK years ago I thought it was perfect.