One of the prompts from Creativity Boot Camp was "Heavy Metal", in this house we probably listen to quite a bit of music that would be classed as heavy metal, though I have to admit, there are so many different names for rock, metal emo & everything else I have no idea what is classed as what these days.
Looking through my photos I came across the photos of Ryan & Kai on Guitar Hero (Kai cant play as hes too small but he does enjoy pretending to)
I also came across the Rusty Pickle Popstar sheet called "Zac" (so Zack is there in spirit if not in the photos) & decided it was perfect.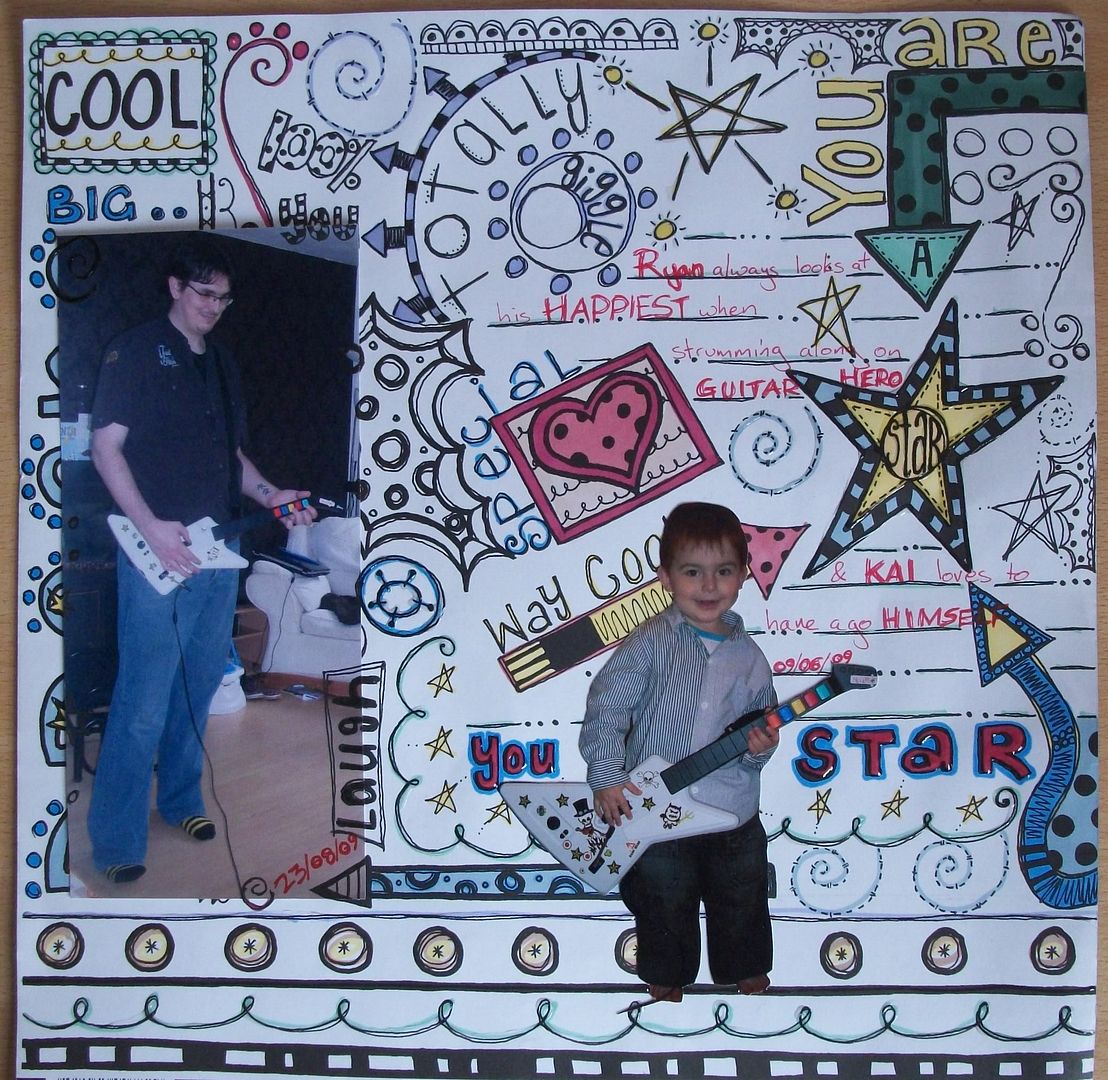 I set about with my promarkers to colour in the doodles on this sheet. I would like to learn how to doodle like this as I am not much of a doodler & want to doodle on a pair of sandles I got the other day (watch this space). I also highlighted certain words & parts of the pattern with Glossy Accents.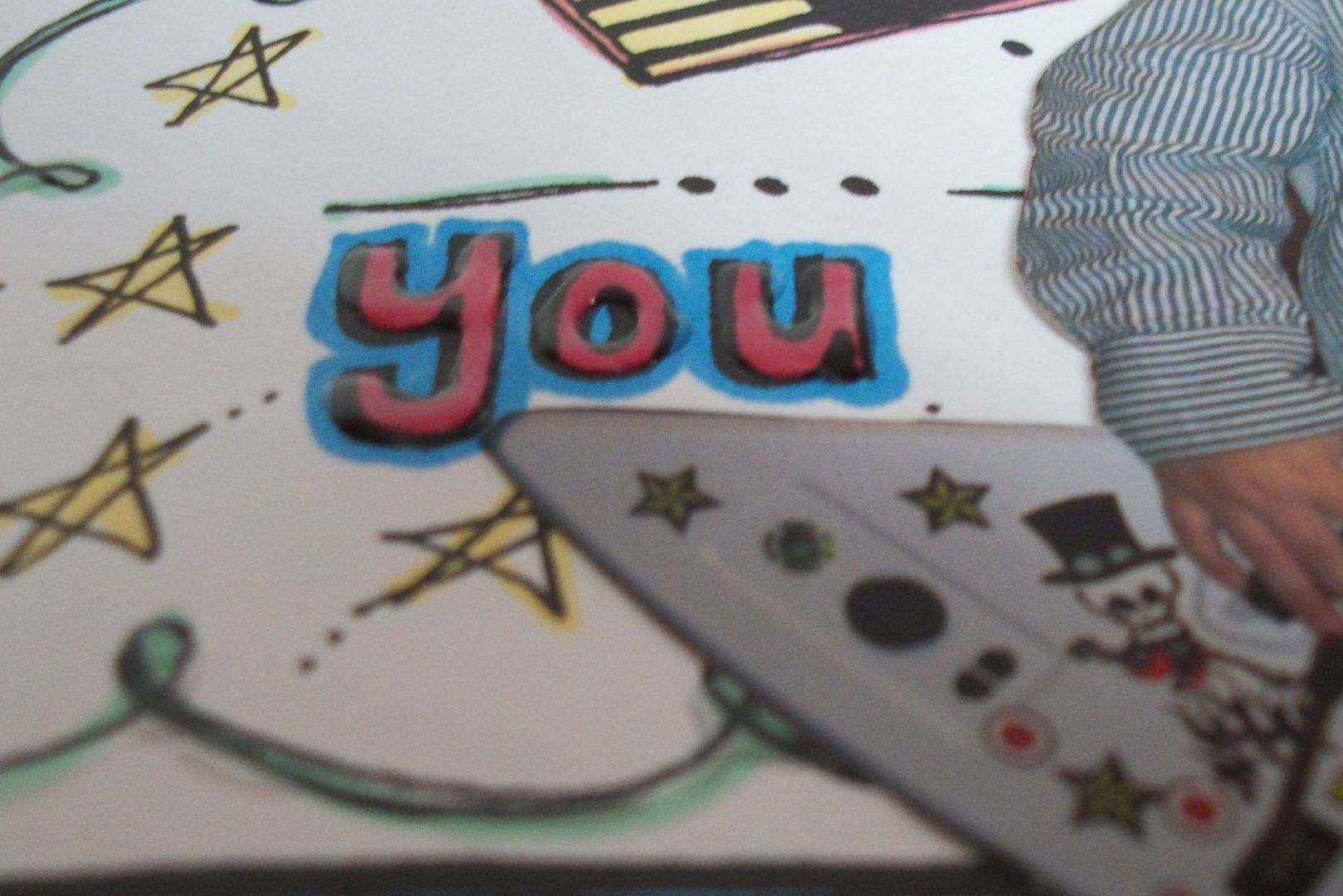 I played around with the photos but found them a bit too "square" to go with the background so I cut Kai out & stuck him down like that.
To make the picture of Ryan fit in more I stuck it down & then copied the pattern over the edges of the picture a little.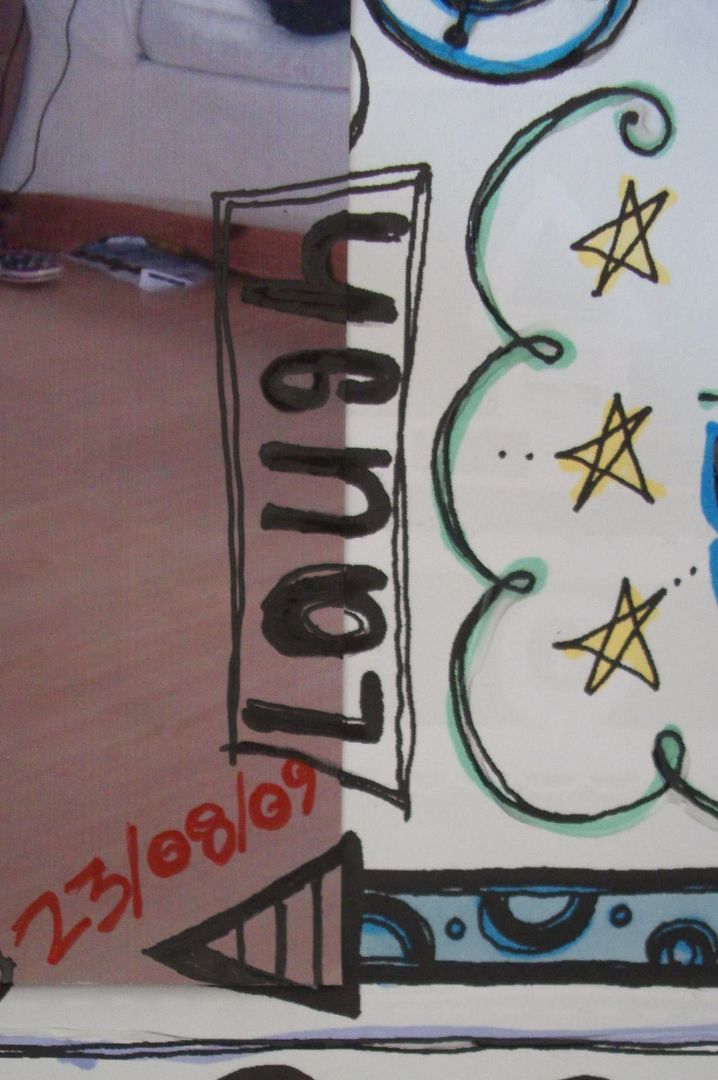 I finished off by adding a little bit of journalling on the provided lines in red so it would fit in. With the keywords in the sentence I altered my handwriting so it was a bit more "Doodlish".
It was a fairly simple page to do thanks to the paper I used but I thorougly enjoyed doing it.