One of the creativity blog camp prompts was layers. I immediately thought of 3d decoupage but wasnt sure how to use it on a scrapbook layout, then it hit me I could layer up a photo.
While cutting it out I wasnt too sure if it would work & didnt actually like it until I had totally finished it.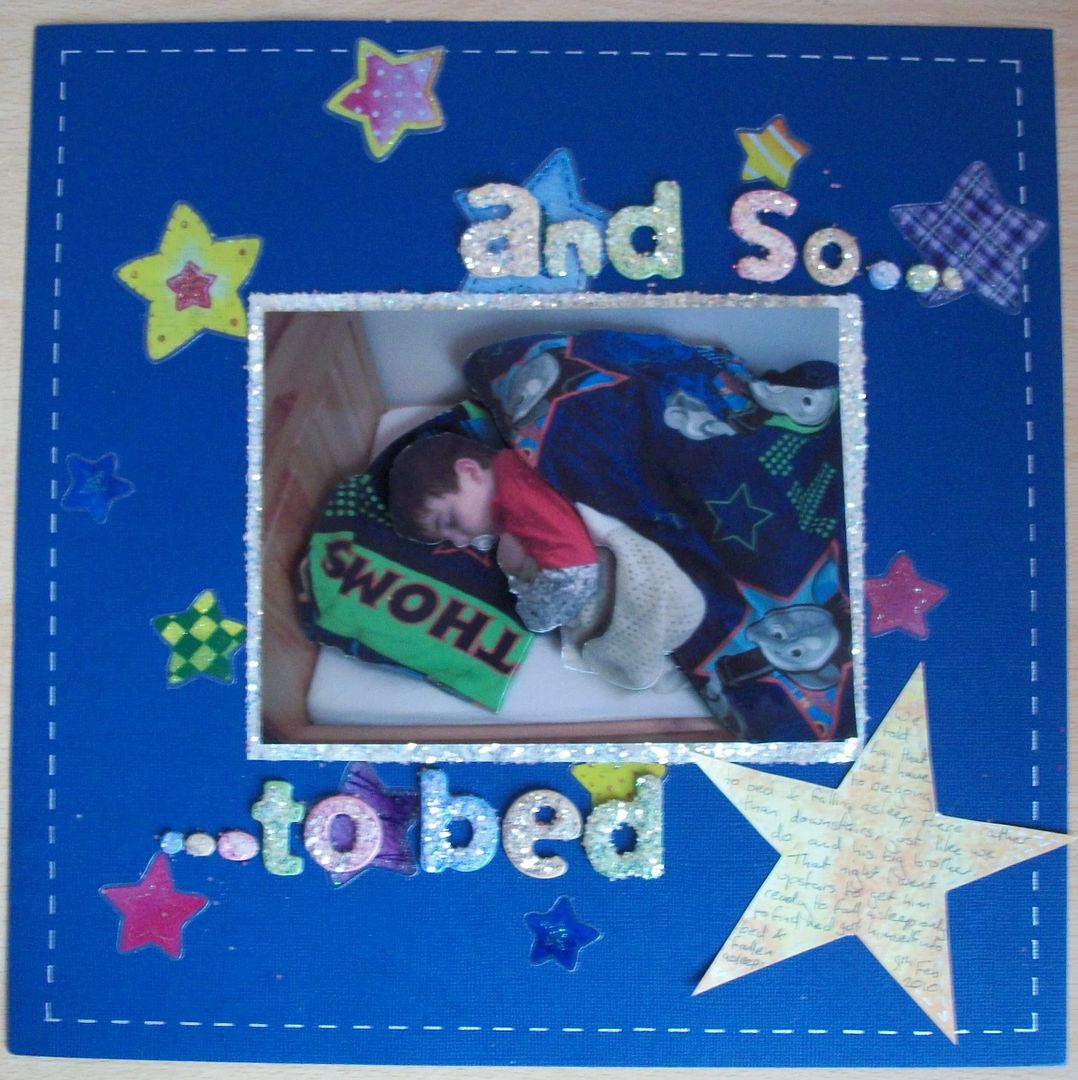 I layered the picture up with foam pads & then matted it onto a piece of card I'd covered in glitter. I also covered the chipboard letters I jad with glitter as well. The background paper is bazzil which I covered in star stickers before attaching the photo. Finally I cut out a star & did my journalling on it and went round the edge with a ruler & silver pen to bring it all in.