This fortnights challenge over at
Scrapping with I did it Creations
was to Scrap a fantasy;
Anything that could be considered a fantasy. A child's storybook, a trip to Disneyworld, fairies, dreams. What is your Fantasy?
We were given a digital 3d decoupage sheet to print out and use, you dont have to but they are well worth a look at, and
The Crafty Purple Frog
who sells them is also sponsoring this challenge. Her sheets are not only for use with scrapbooking but are also great with card making as well.
With 2 lads you probably wouldnt think I'd be able to do a page using fairies, but I did, yay! Because Kai had had a visit from the dummy fairy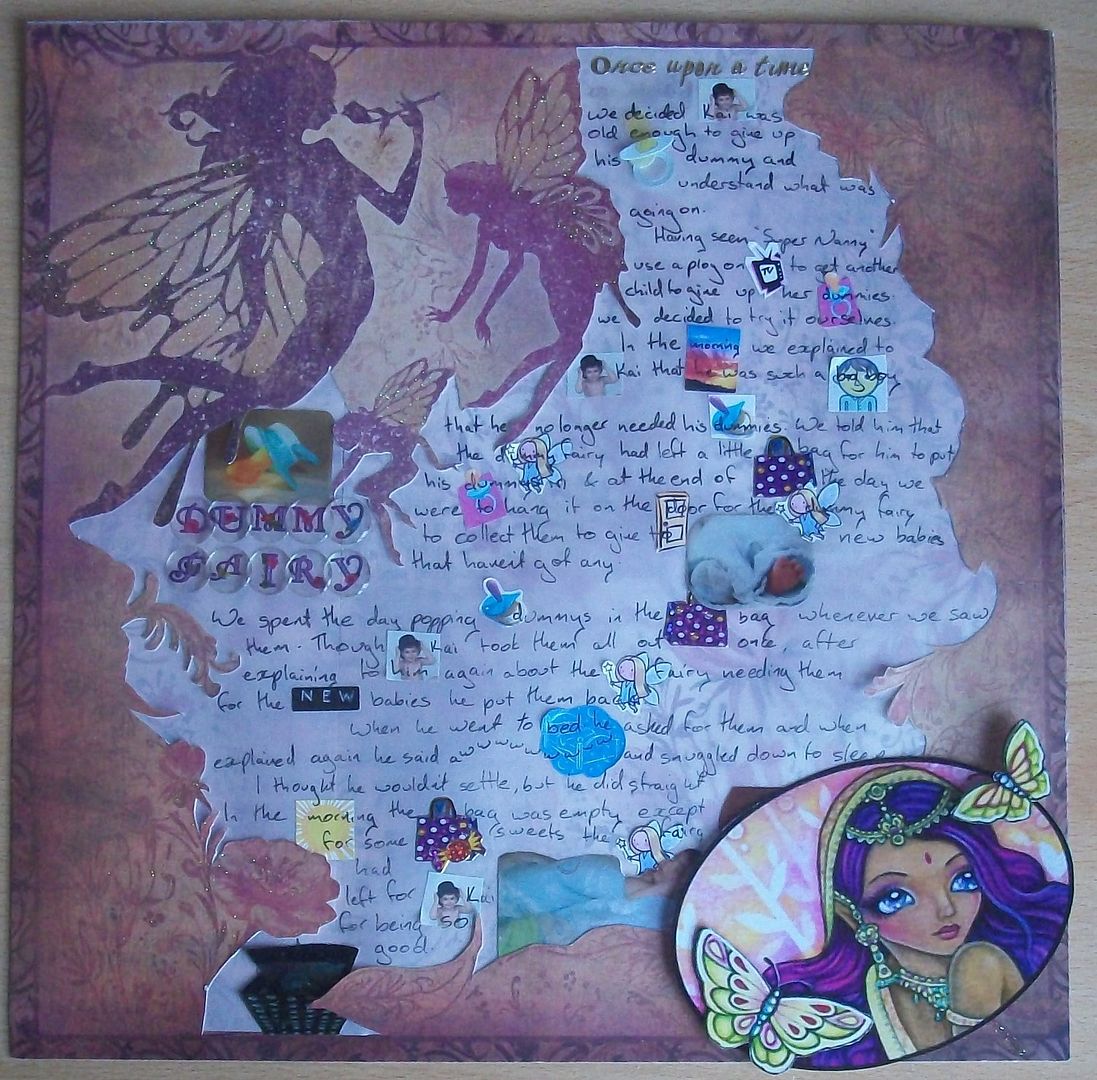 I used the fairy sheet from DCWVs "Once upon a time" & cut out the centre. I added the lovely 3d decoupage from
The Crafty Purple Frogs
"the glance" sheet. I then stuck some pearlescent vellum onto the back (I wish you could see the gorgeous sheen on it but it just wouldnt show on camera) to write on So my writing was straight(er, lol) I then placed lined paper behind just while I wrote. I added stickers whenever certain nouns popped up, such as "Dummy" or "Kai". The ones of Kai I printed a photo onto blank labels to use.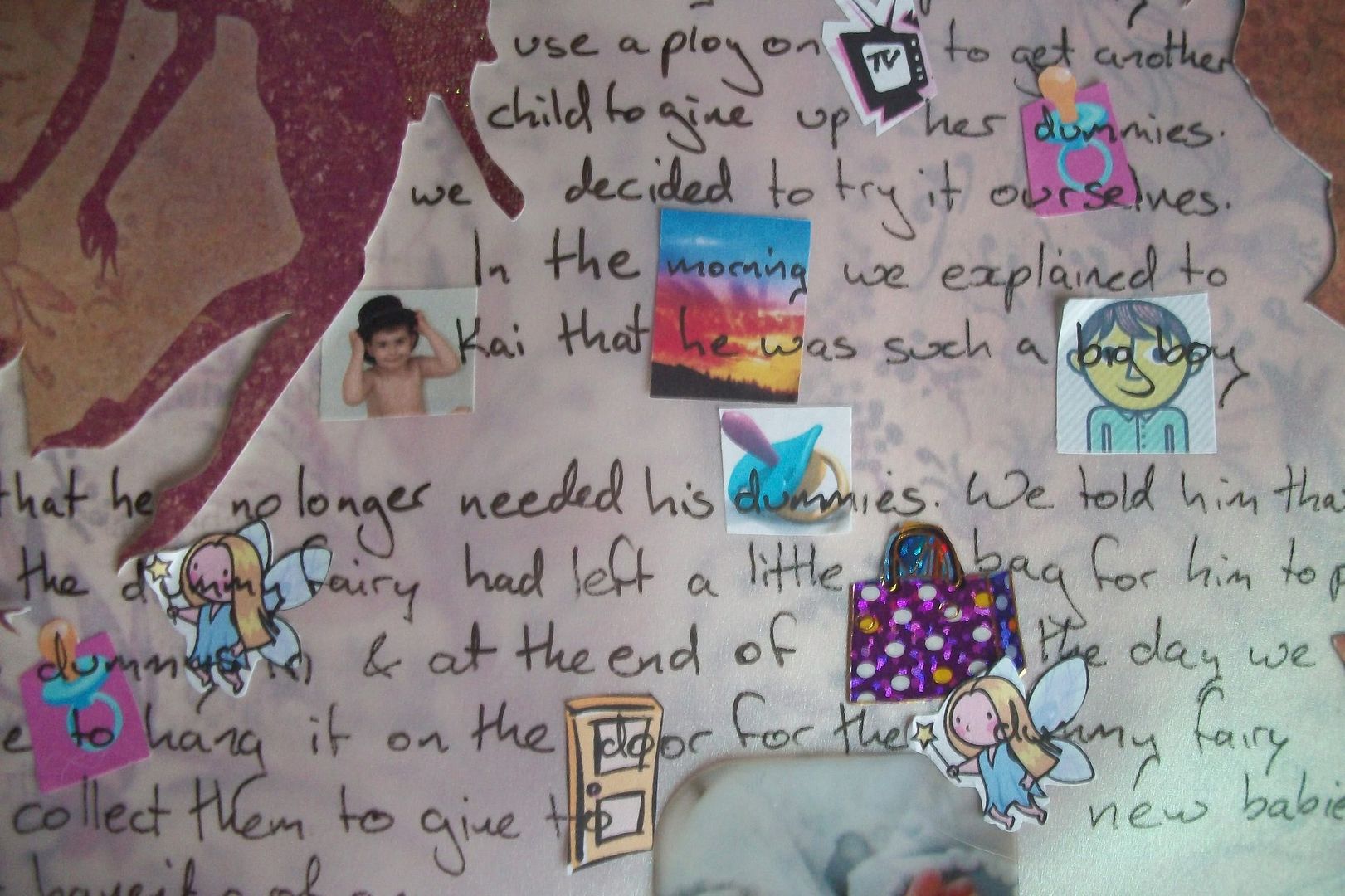 On the layout you can just about see at the bottom a photo of Kai asleep, without his dummy (yay) & the bag full of his dummys.
To be in with the chance of winning a prize from the Crafty Purple Frog, or just to join in for fun please join us at Scrapping With I Did It Creations & take part in this challenge, dygital, hybrid & traditional scrapbooking are all welcome. You have until 6:00pm Eastern Time, Monday August 2nd.
If you need some inspirations please visit my fabulous Design Team Peers
Ruth
Michelle
Robyn
Jeanette

Thanks for popping by :)