Some of you may have noticed in my side bar that I am now part of the "
Scrapping with I Did It Creations
", yay!!
If you pop on over theres a new challenge for this fortnight, you have to make a layout using the following sketch...
You could win £5 to spend at
Dezinaworld
Heres my translation of the sketch...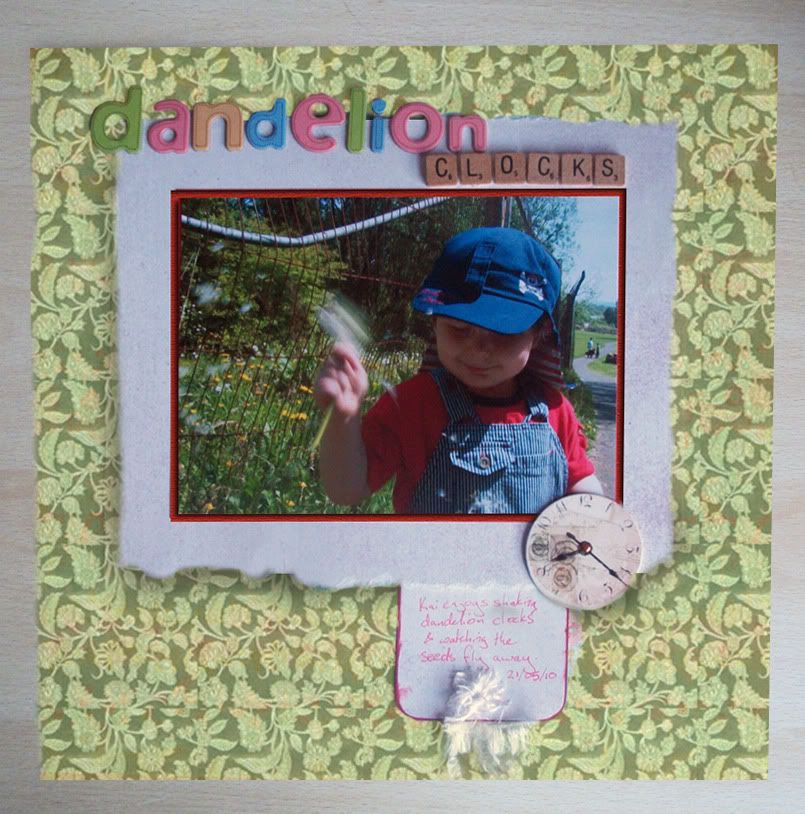 I mounted a picture of Kai shaking a dandelion clock onto a sheet I'd printed out of orientalbeauty1 from I did it creations
Oriental Beauty Papers
, this reflected the red in the picture and gave the impression of heat (it was a gorgeous sunny day).
This was then mounted onto a sheet of white speckled card which I tore at the edges. I also used this card to do a tag which I inked at the edges & wrote my journalling on. I made a hole in it and threaded through some fluffy thread I'd folded into 3 & tied in the middle. I though it looked a bit like a dandelion clock.
I added a chipboard clock and the lettering. I finished off by mounting it onto a sheet of 8x8 I'd printed of orientalbeautypaper4 from I did it creations Oriental Beauty Papers, I find it looked best when printed on good quality card with a slight gloss to it after setting the printer settings to "best photo".
As it happens you can get these digital papers, and anything else at
I did it creations
with 30% off until the 15th July.
I do hope you will come over to
Scrapping with I Did It Creations
and join us in this challenge.