I've dedicated this weekend to following Miss Smiths prompts from Just on Sketch.
So I have initially looked at my favourite pages....
I like the simplicity of this page, the central photo with the space around it. I also like the pale back ground making the other colours stand out, and the border around the edge. I like how the title & journalling are as important if not more than important as the photo.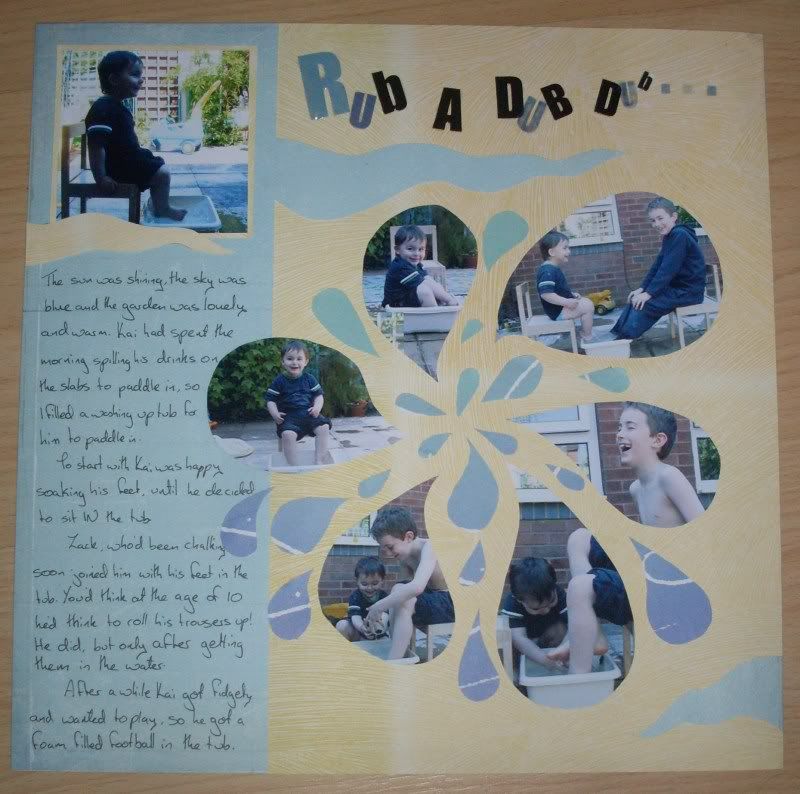 Rub a dub dub
On this page I like the pale background (ooo, maybe a theme here!), the left strip for the writing, and the movement in the splash. I like how theres plenty of space to write my journalling & its just as important as the photos
In this one I like the layers, and how the white words make a border (I seem to like borders then)



Kaidy
We have another pale background here & I like the horizontal lines. The story is yet again given as much significance on the page as the photos.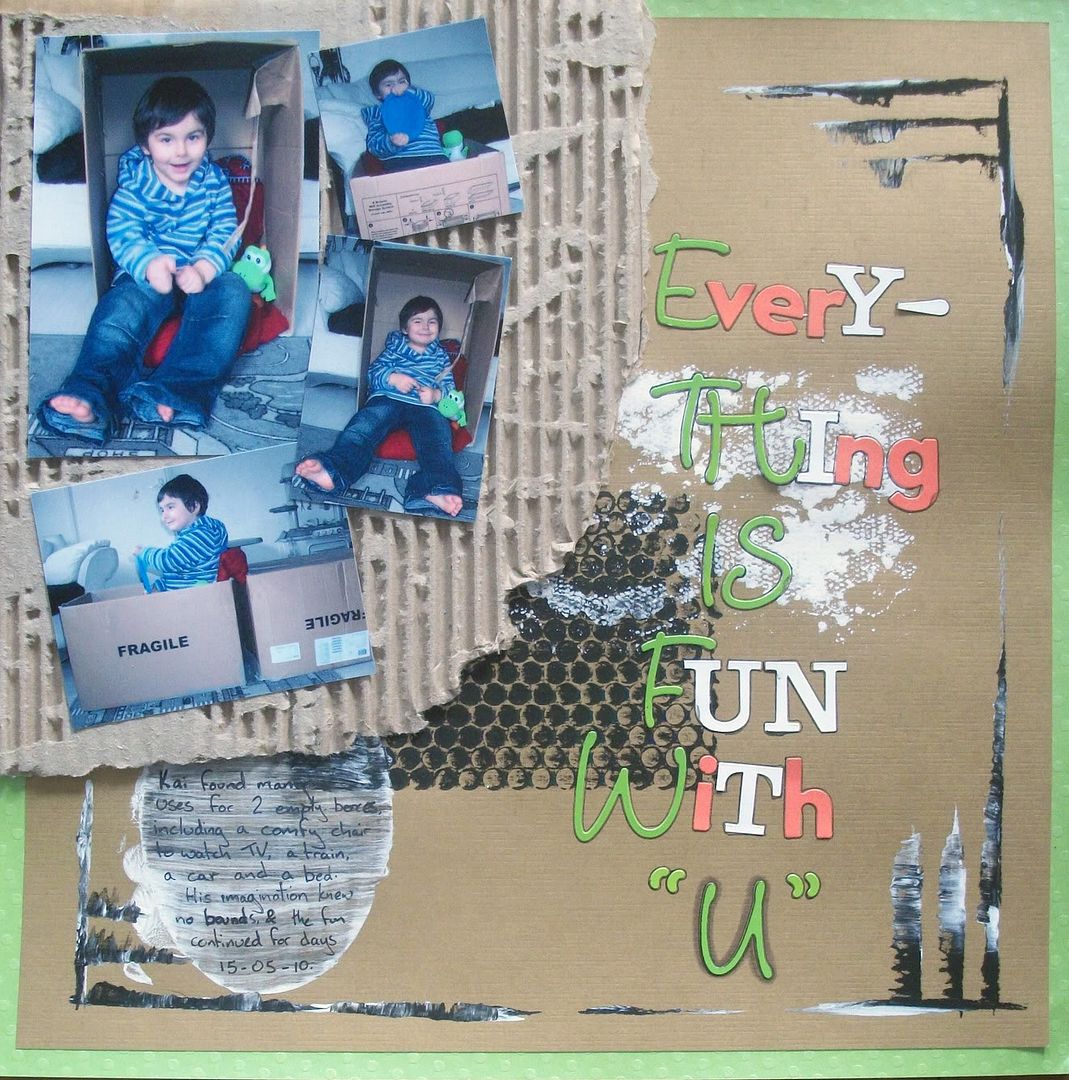 Every thing is fun with "U"
I like the texture on this page, the layering up on images, paint, letters etc.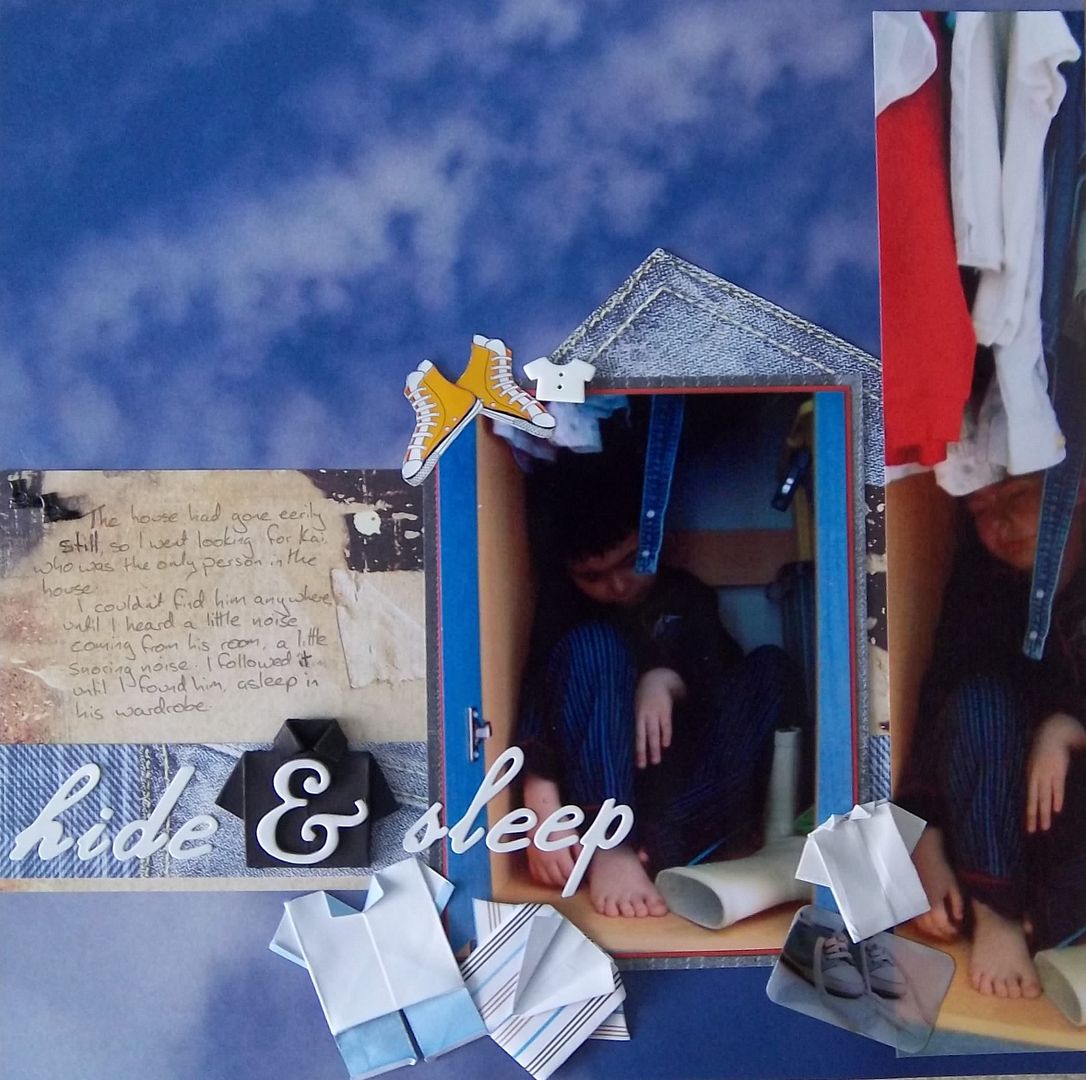 Hide & sleep
On this page I yet again like how the title & journalling are as important, if not more than the rest of the page. I like the 3dness of the shirts, buttons etc & I like the layering. I like the initial straight lines which are then blurred slightly by the embellishments.
So, in summary, the things that usually make me like my pages style are.....
Pale background sheets
Borders
straights axis (predominantly horizontal)
a space for both journalling & title that make them clear and stand out.
texture & 3d
layers
Join me tomorrow as I look at making a sketch encompassing these ideas; until then, can you spot any other similarities in these layouts?