My memory is awful, I forget so many things that it does get silly. However some things I remember clear as day, so I decided to scrap my earliest memory...
The journalling reads..
"My earliest memory is of my Dad winding me as a very small baby.
Its the feeling I can remember, the feeling of his large, rough hands rubbing and patting my small, soft, stretchy skinned back."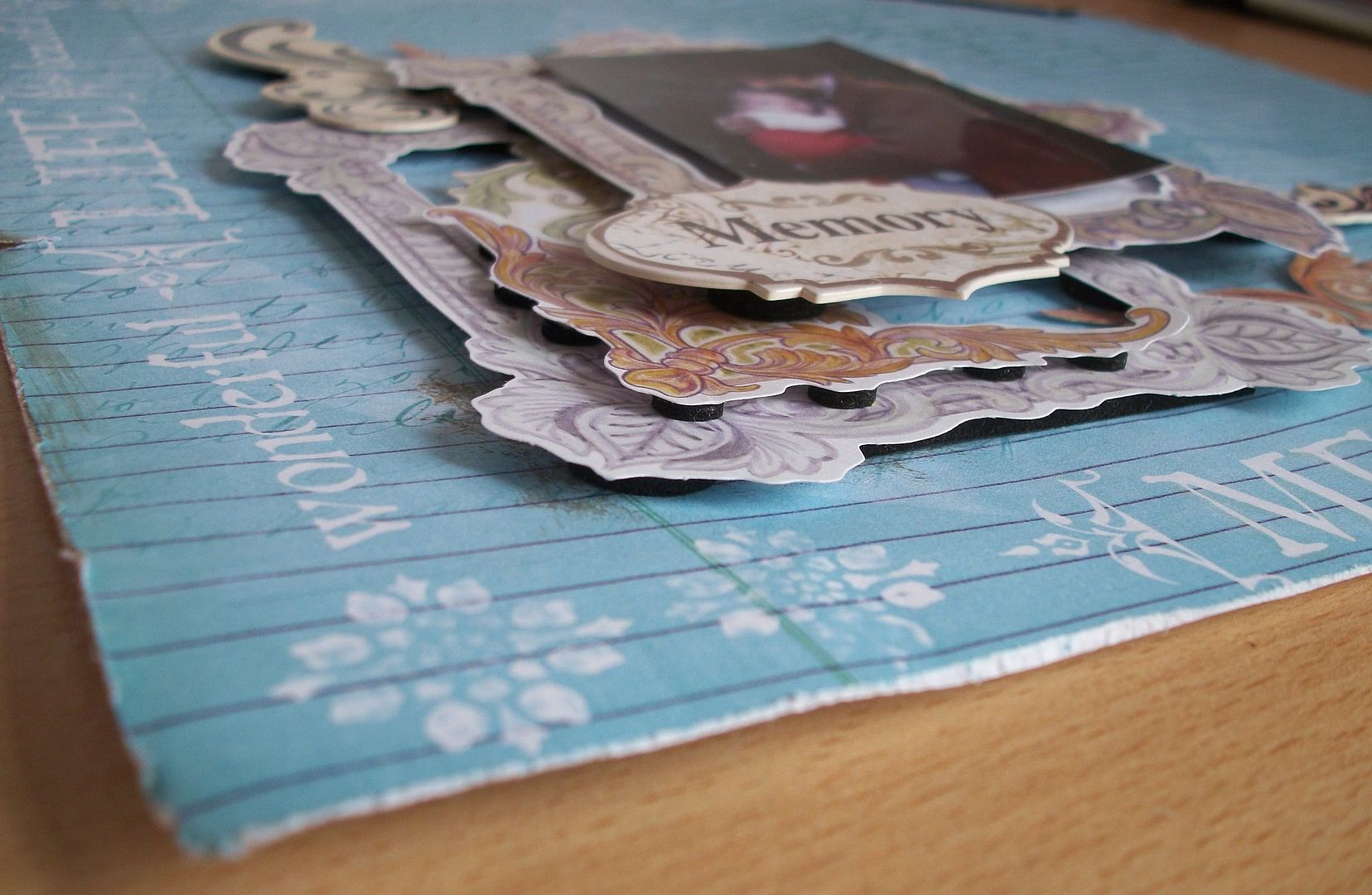 Due to the journalling being about physical feel I wanted to add layers and texture to the page. I ran a blade along the edges to age them some what, and rough them up. I also edged it with walnut ink (I also used this on the chipboard swirls to age them) . I mounted the photo above a frame so that it was the focal point of the "pile". This frame I had already gone over with promarkers to make the patterns stand out a little more, & then glossy accents on the main part of the pattern.
I layered up other pieces which were either chipboard or thin card. I also used different types of sticky pads, all to ensure different heights. On the very top I put the "Memory" chipboard as the title of the page.
I used a green pen for the journalling to match it up with the writing on the background sheet, but different enough so it stood out more.
The background sheet is "Narratives by Karen Russel", part of the creative imaginations range.
The swirl chipboard is "Venaissance" by Llewelyn-Bowen
The "Memory" chipboard is by Dovecrafts
& the rest of the shapes/frames etc are from "Clover, Classic Scrapbook kit"
I would like to enter this page into the
Creative Craft World
"
Fathers Day
" challenge.