I had an idea of the layout for this page, jotted it down, & looked through my paper collection. I found a sheet that would go but I wasnt totally happy with it, so I decided to sleep in the matter (not literally, though its an idea for the crumpled page look ;-)
In the morning my order from Creative Craft World arrived with the Haunted Collection pack - These papers ARE strockable, they have flocked images on which I didnt realise when I ordered them. & while looking through I quickly realised one of them was perfect for my layout!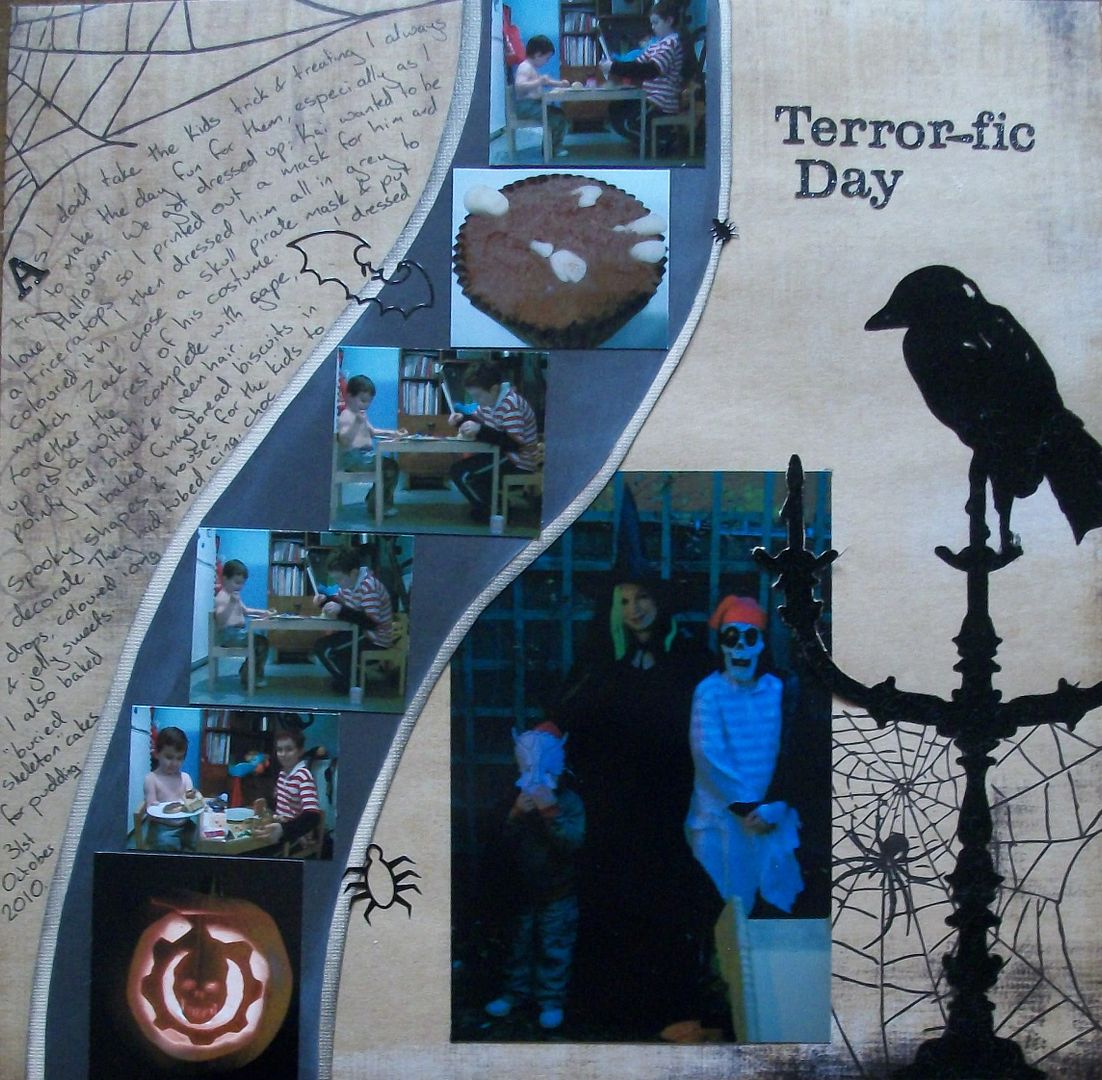 I carefully used my craft knife to cut out part of the candlestick holder so I could slip the photo behind it.
I've some exciting Scrapbook news to share with you soon, so all you scrapbooking fiends after a bit of inspiration watch this space!