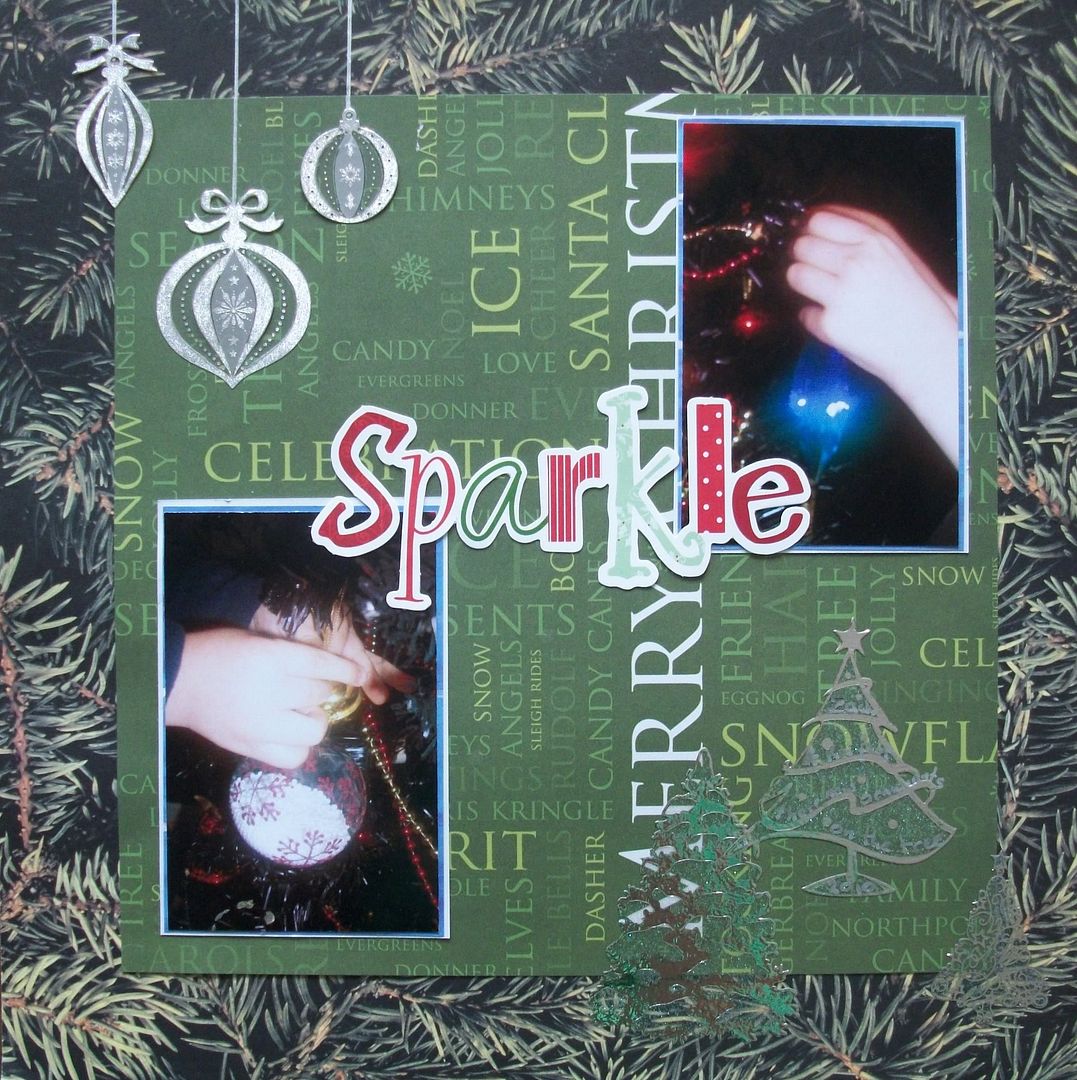 A simple scrapbook page to show my lads hanging their new christmas baubles last year.
The background sheet of pine needles I thought I'd never use except maybe for a mounting photos on but I found it went great with this topic.
The photos are mounted on blue, I know a risky colour to go with the green but it brought out the colour of Zacks ornament so well. I then mounted onto white to help avoid clashes of colour & to bring out the white of Kai's ornament.
I put the journalling almost hidden away on one of the silver trees, it simply reads..
"Zack and Kai put their new ornaments on the tree, 2010"
I'll be doing a page with this theme on every year so I'm trying not to get too repetitive on my wording.
Nearly finished with last years christmas scrapping, as I've always just done random pages as they take my fancy it actually feels a little weird & yet also a feeling of accomplishment. Tomorrow you'll see my final 2010 christmas page which is christmas eve & the one Zack says is my best yet.