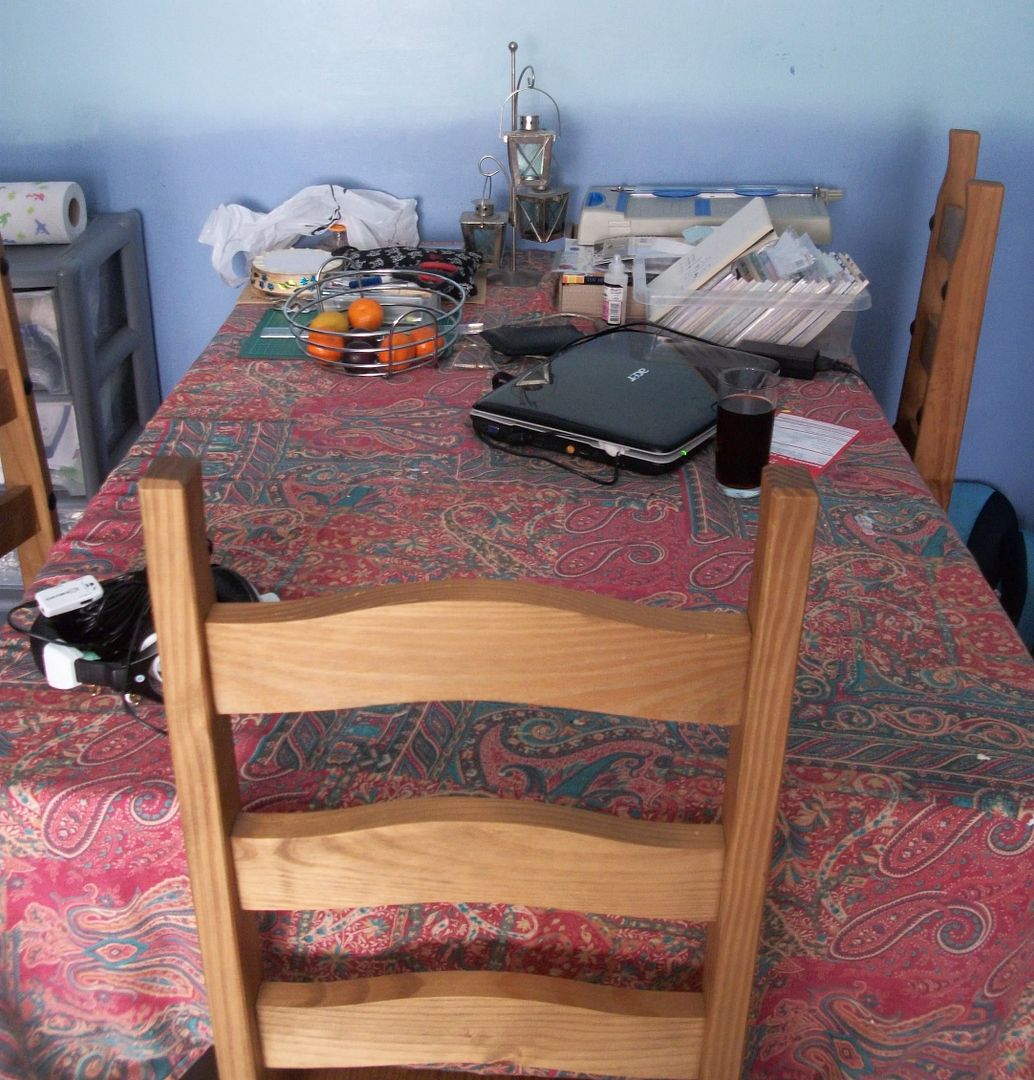 This is my workspace where I am sitting right now, please ignore the table cloth, its temporary until I get a new one but I want the table protected from all my ink, glue etc.
This piccy was taken just after Lunch, my youngest is enjoying sitting with me after nursery to eat our lunch which means I need to do a quick tidy to make space. It also allows me to put away any craft stuff I've finished with.
Lets see, highlights....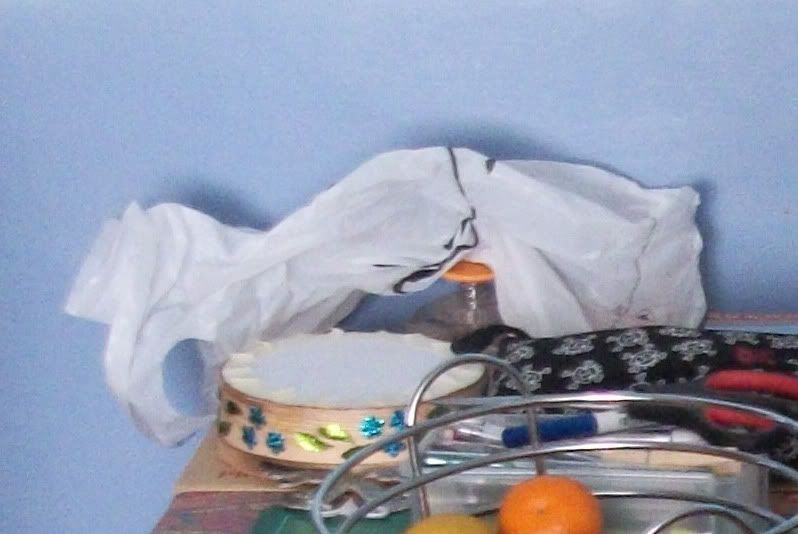 The plastic bag contains a feathered necklace I shall be altering for my MIL to turn it into a hairclip for her to wear to a wedding. The wooden cylinder with blue sequin flowers & green leaves is the start of a clock I'm making, its ready for spray painting but I need a free, dry day for this.
The fruit bowl & lanterns are standard items on the table for when its tidy (i.e craft free)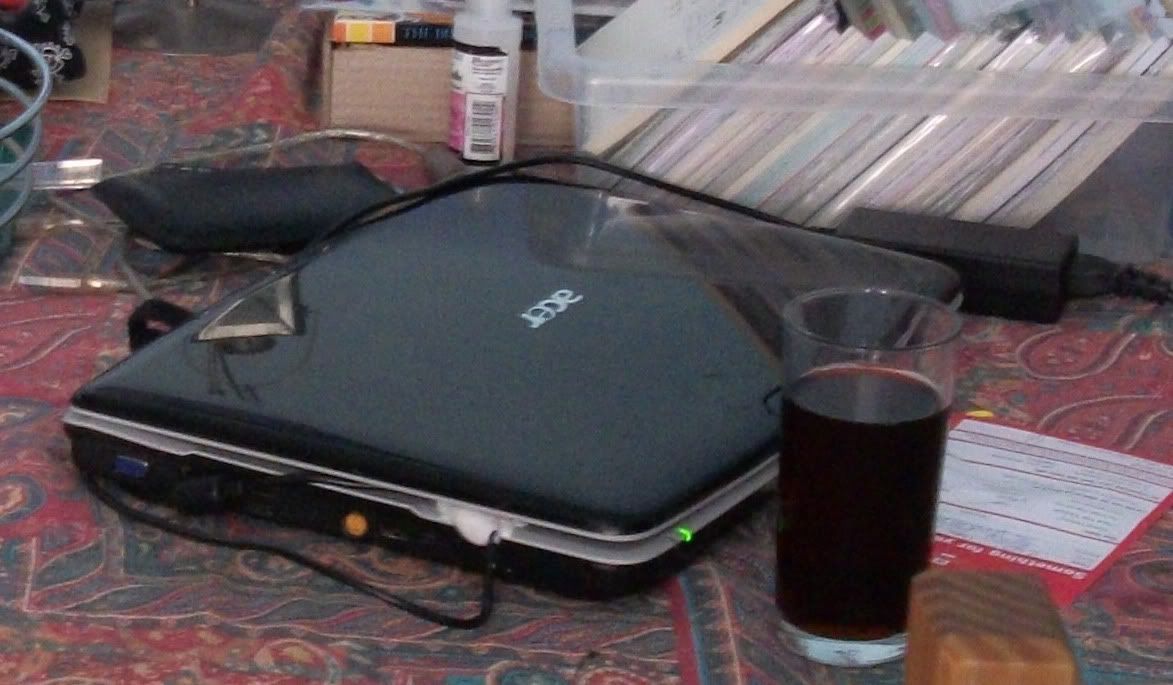 My staple craft items .... laptop, & external harddrive with photos on. Oh & ofc the glass of Pepsi to keep me going.
& finally....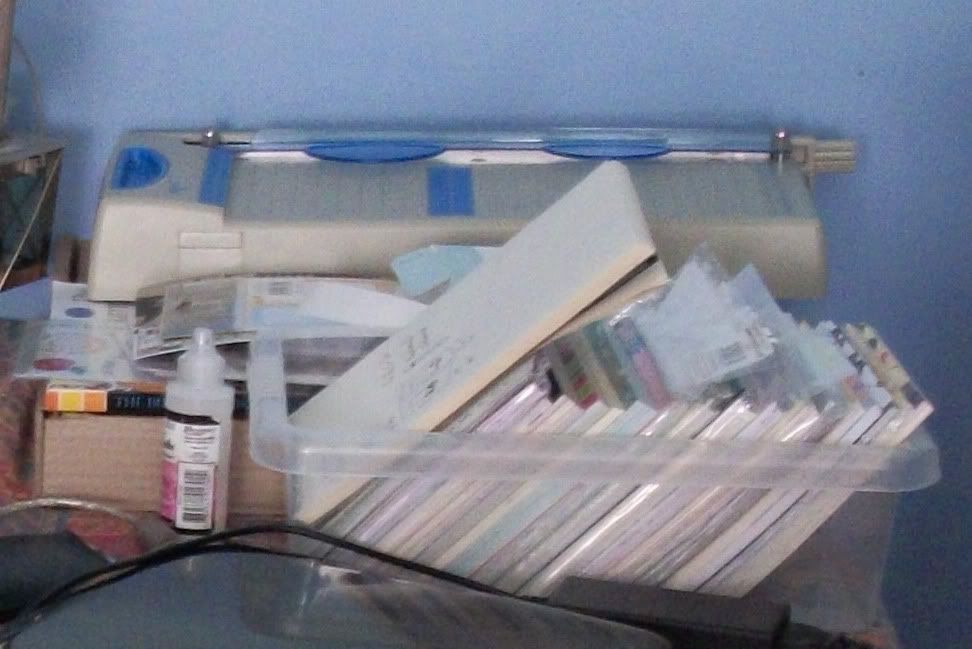 My scrapbooking pile, a box of plain coloured 12x12s, some sheets & stickers I've chosen for the next layout, 6x6s for mounting photos, guillotine & glossy accents.
Thanks for dropping by, feel free to nosey around & ask questions :)