Inspiration is hitting me in dribs, drabs & droplets so though I'm creating its a tad slow & hasnt hit me in the wave I'm used to ..... with practice I'm sure it'll flow though, I'll keep on plodding.
I started off with a very simple layout, crisp clean & I actually really like it...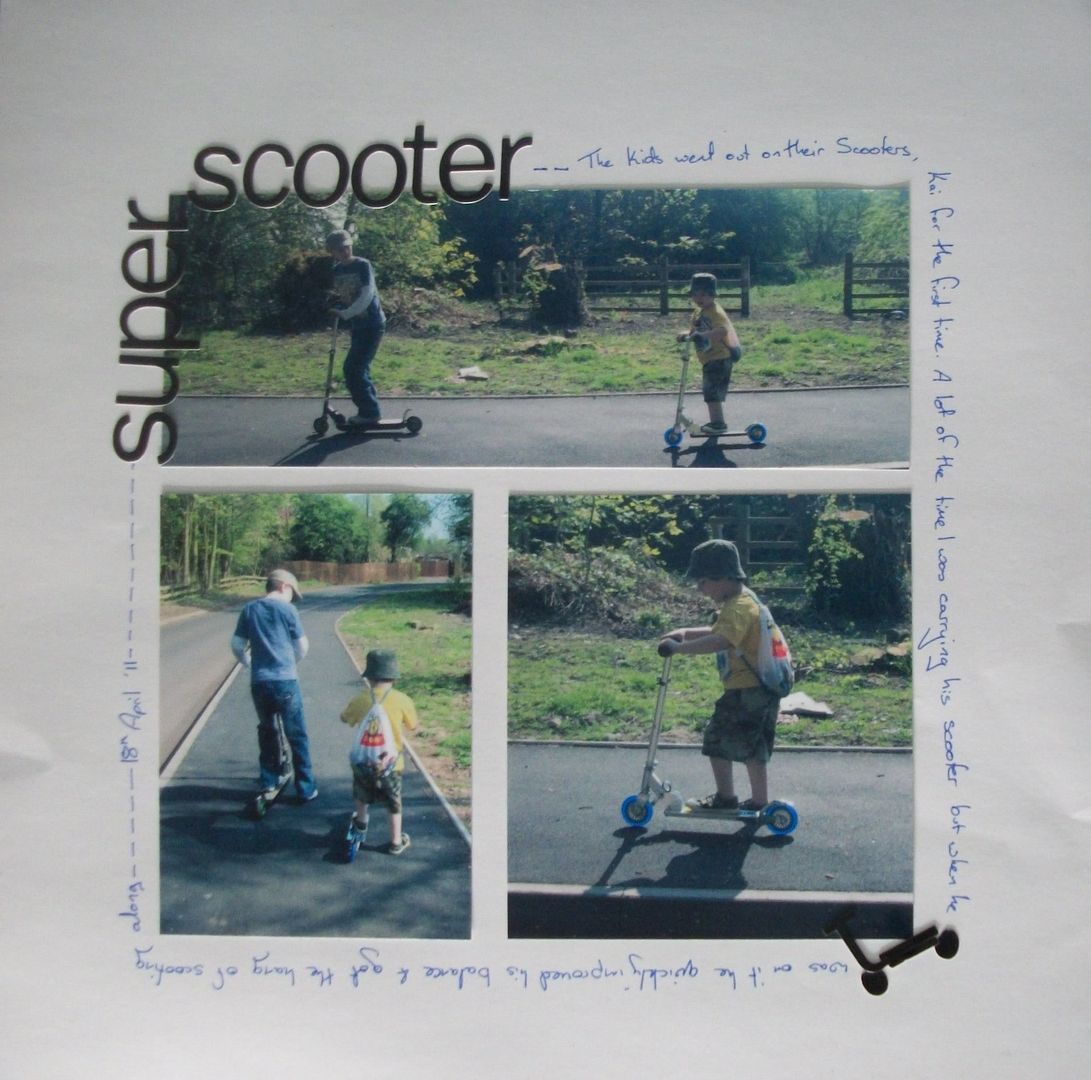 The little black scooter is made out of a letter t, the centre of 2 O's, a i without its dot & a -
The journalling reads..
"The kids went out on their scooters, Kai for the first time. A lot of the time I was carrying his scooter but when he was on it he quickly improved his balance & got the hang of scooting along."
It took a mere 30minutes which is SUPER fast for me.