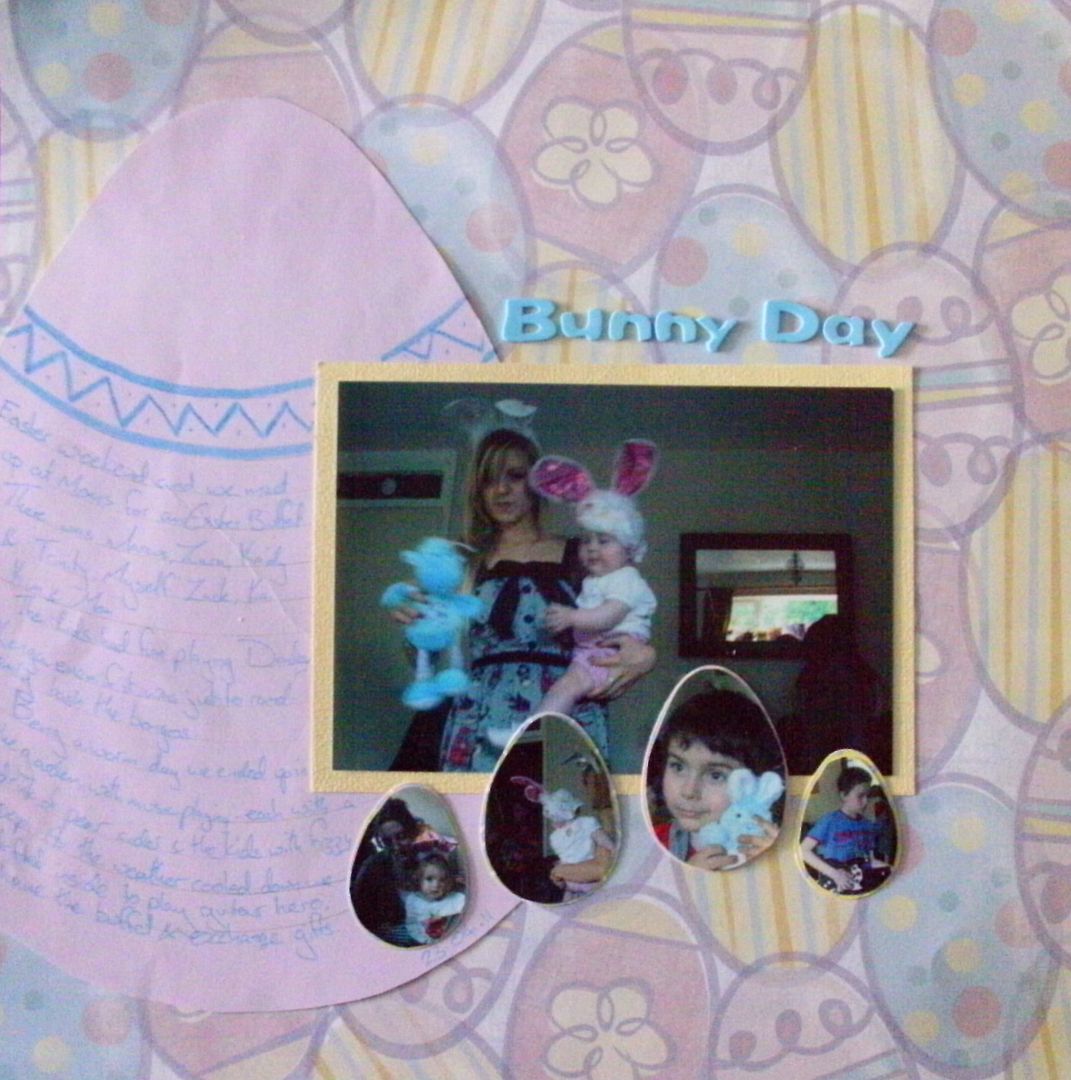 A simple page to commemorate our family gathering, the day before easter sunday, inspired by (obviously) eggs.
I started out with a sheet of egg patterned paper and used this to dictate the colour scheme.
The journalling is written on a piece of lilac paper that I cut into an egg shape.
the egg shaped photos are mounted onto egg stickers & then onto the same yellow card as the large photo.