Next week I'll be showing you what I turned Kai's cot bed into with the help of Zacks old bed as well.
Kai's bed broke and though I could fix it would need to have quite a bit of money spent on it to make it stronger, so we might as well but him a Big boy bed.
Unfortunately I didnt think to get any proper "before" photos having thought there would surely be some in the mass of photos I have of Kai .... unfortunately not of the whole thing, so here are some where you can generally see what the cot bed looks like...
In its cot form.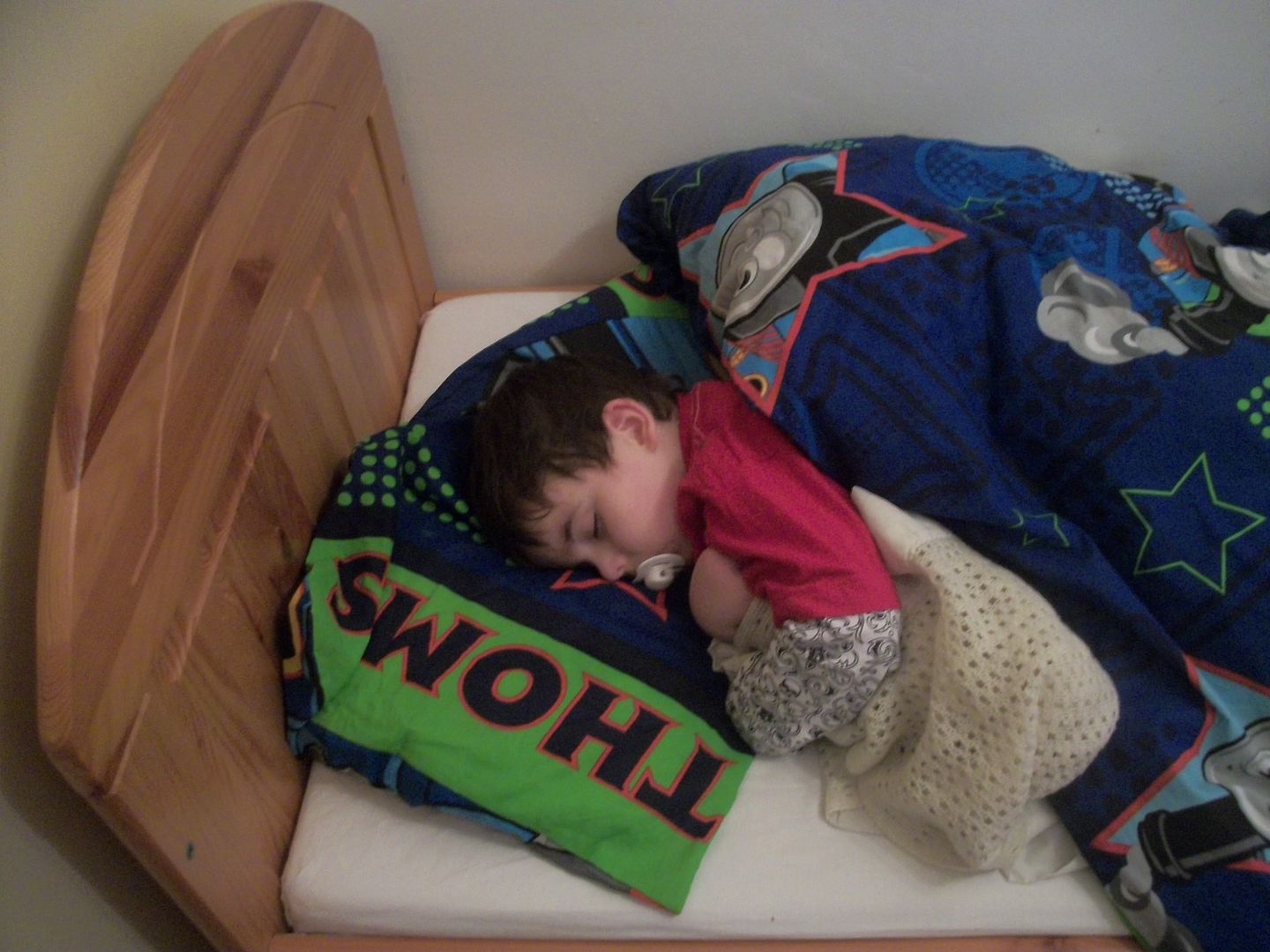 In its bed form.
As you can see the wood is lovely so there was no way I could just throw it away. The colour is lovely, in most parts it was in great condition & its very good quality soft wood, so I recycled almost all of it.
So, a few sneak peek shots of whats to come
1.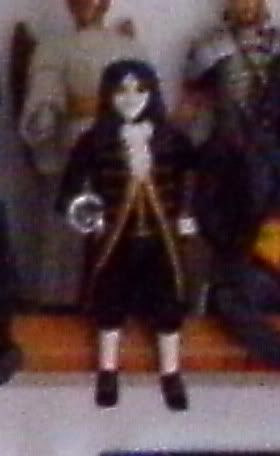 This ones not particulary hard to guess (please excuse the quality of the photo, having to use Zacks camera as mines on loan & I cant get a hang of the settings etc)
2.
A bit harder but the clues in the picture
3.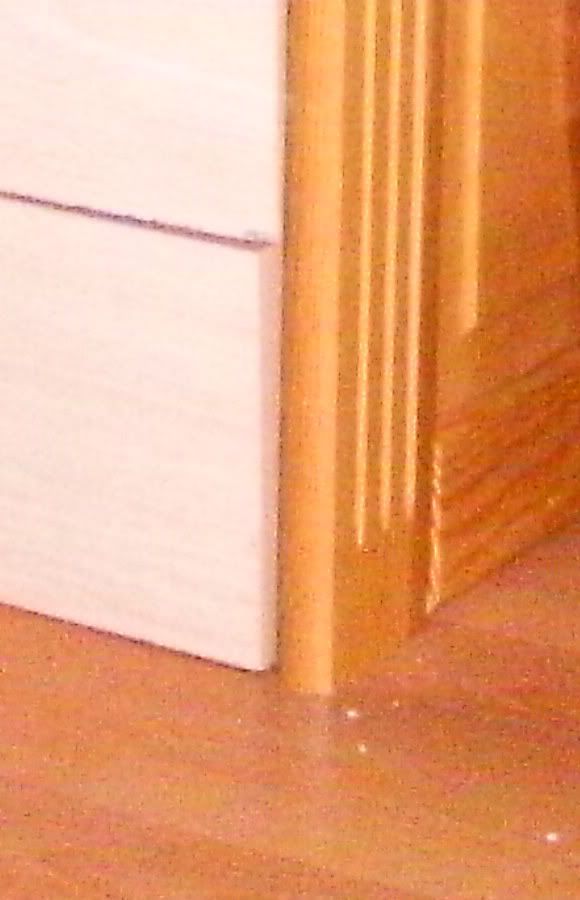 This one is mighty tricky to guess
4.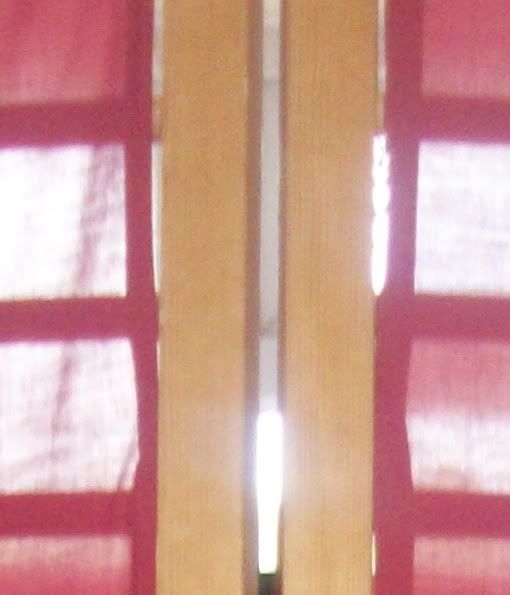 & the piece de la resistance, my most favourite item I have EVER created.
So any guesses to what I've made? (I know a few of you have already seen what number 4 is so pleeeeeeeeease dont give the game away but feel free to brag & gloat that you already know what it is ;-)