This week I'm showing what I made out of Kai's cot bed that broke
On
Sunday
I gave the picture clue....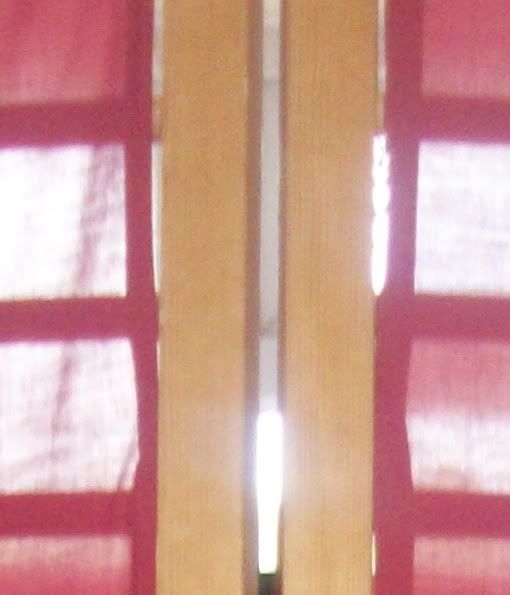 We had a move round of our bedroom, now that the weather is sooooooo much warmer we prefer to sleep closer to the window. Unfortunately it means the view as you walk into the room isnt as neat as I'd like...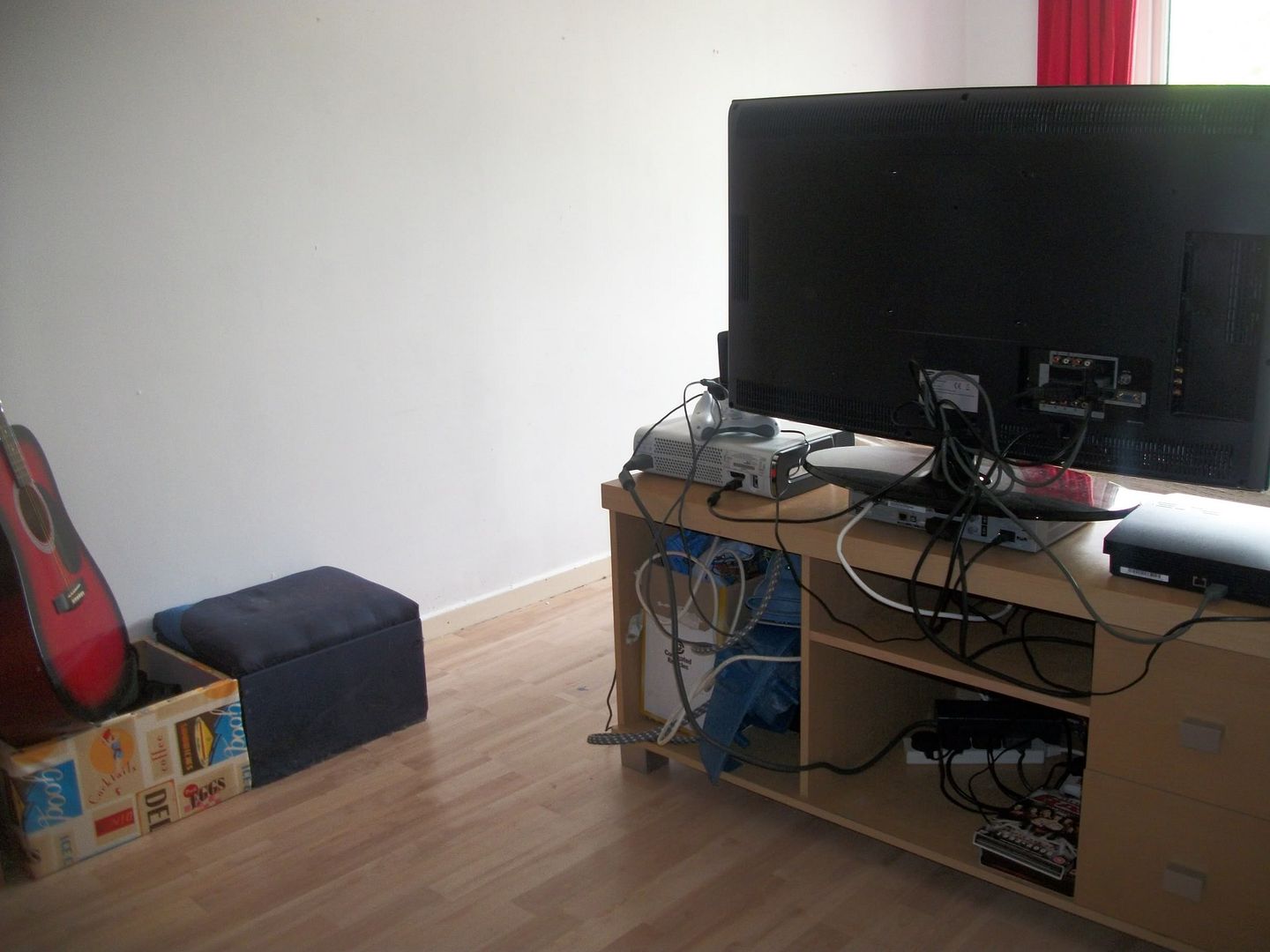 Ryan & I began discussing chinese screens to hide it, far too expensive to buy but with the simplest ones being a basic frame, material & hinges I thought I could probably make one. Then **TING** light bulb moment!!!!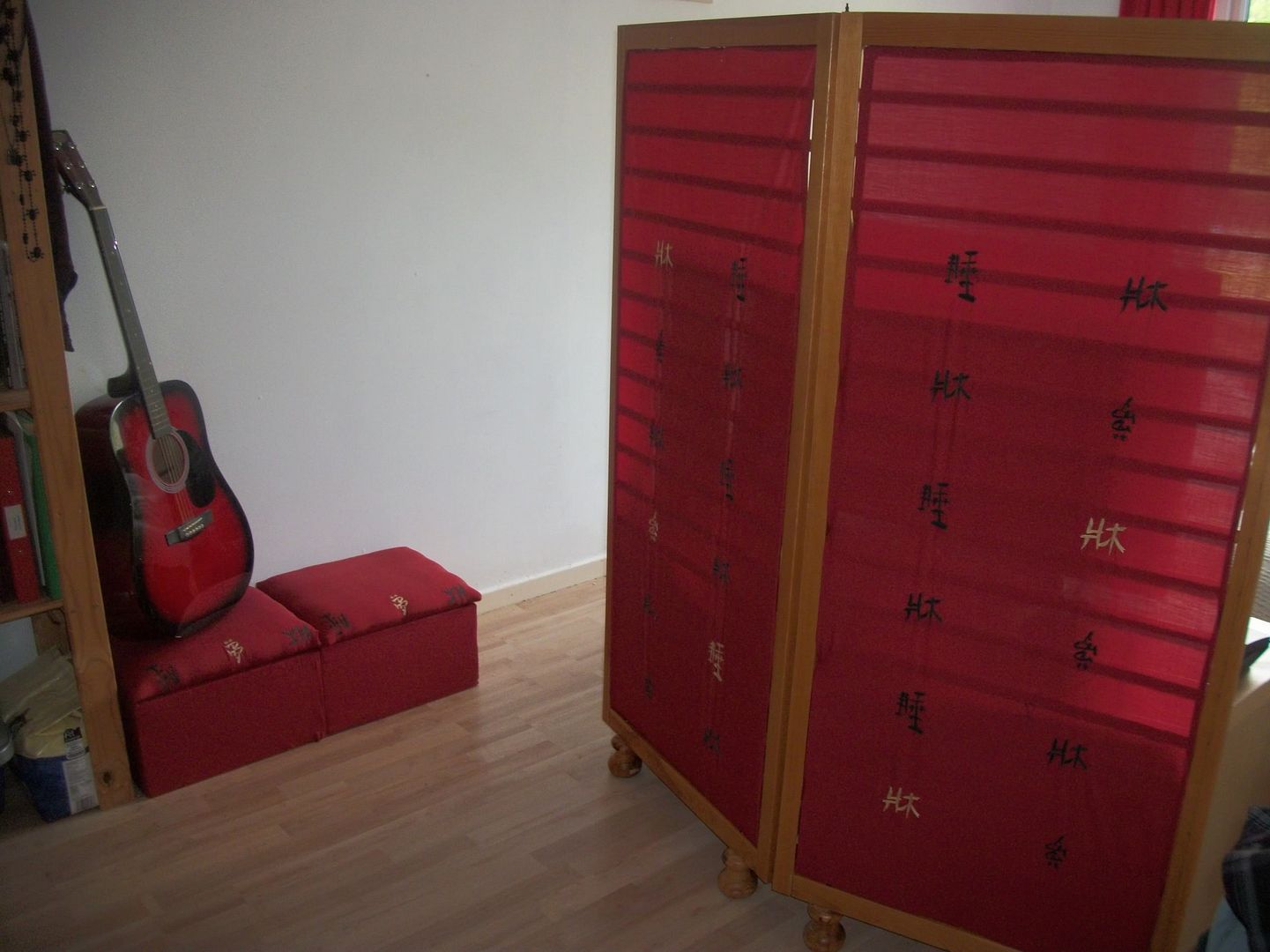 My new chinese screen!!! made from the cot sides, 3 hinges, cot feet, a duvet cover & tacks.
I love how the light shines through & shows the bars of the cot, it remonds me so much of the traditional chinese sliding paper walls/doors you see on tv.
Have you noticed my pouffes? Also covered with the duvet cover to match.
View from the bed.

A few close ups .... click to enlarge.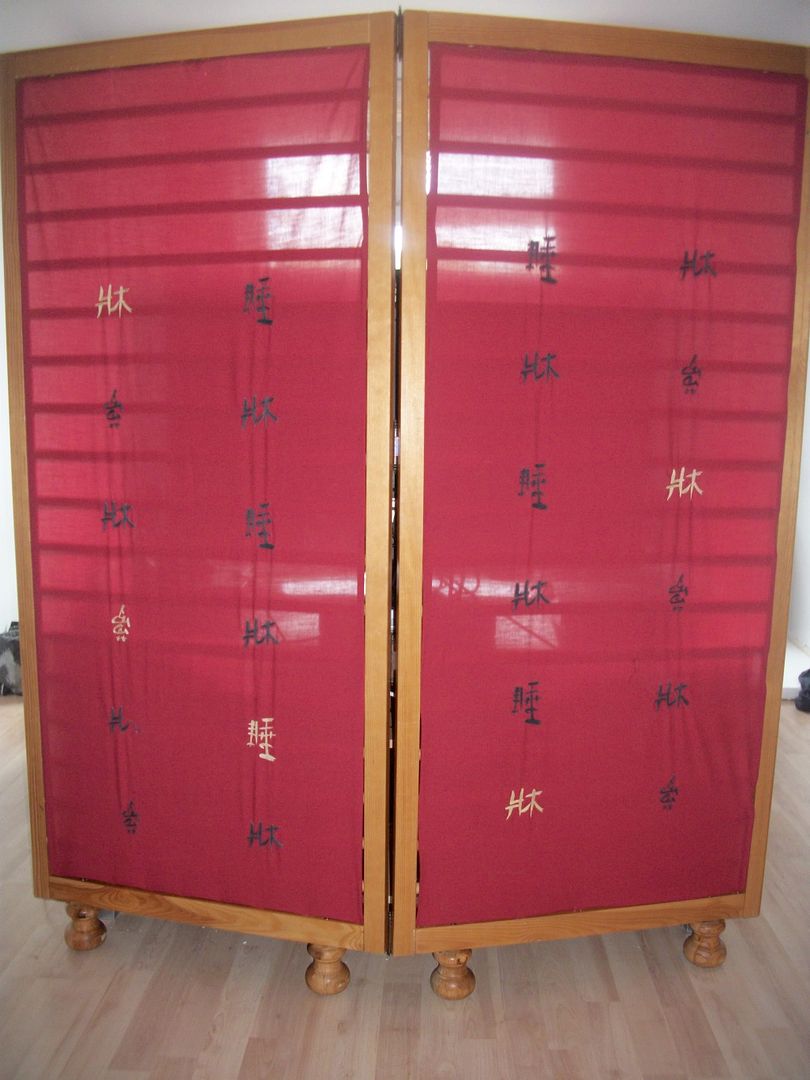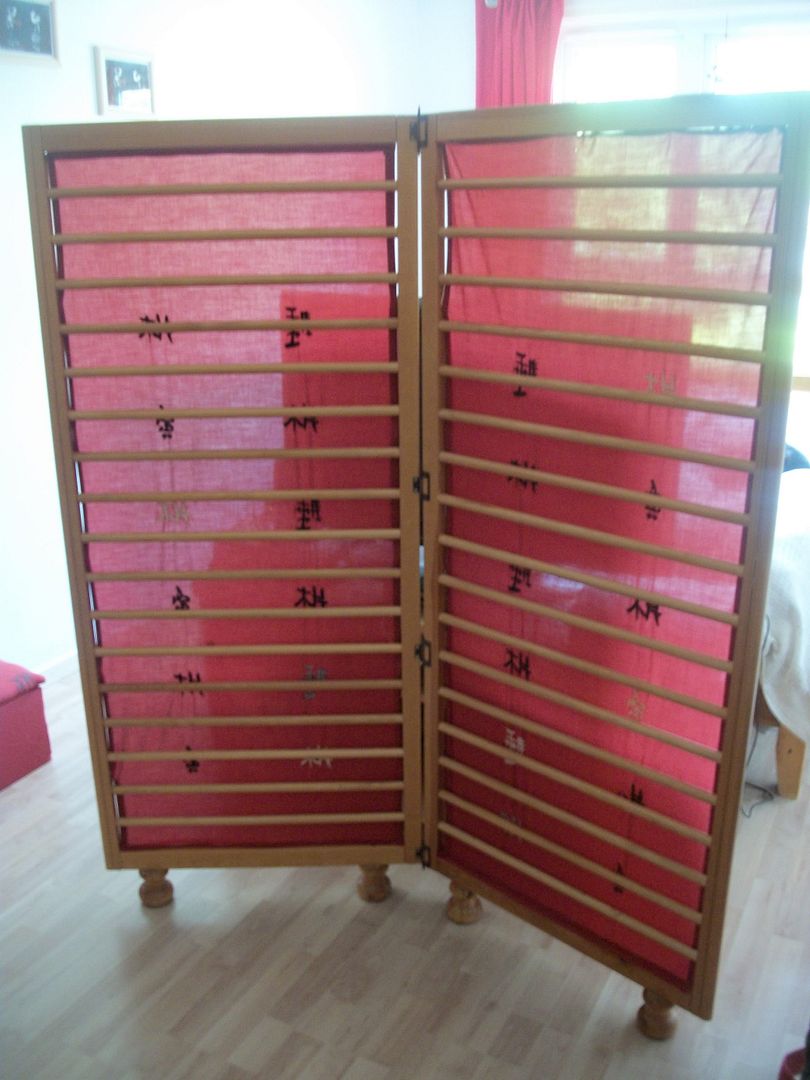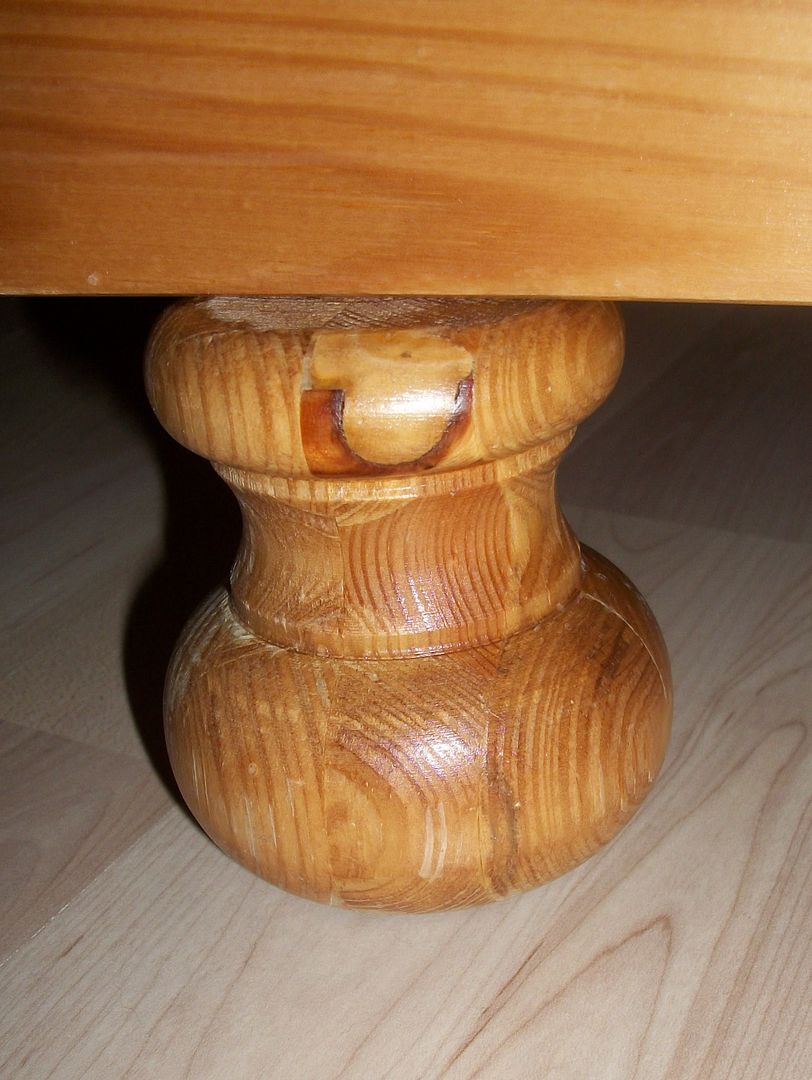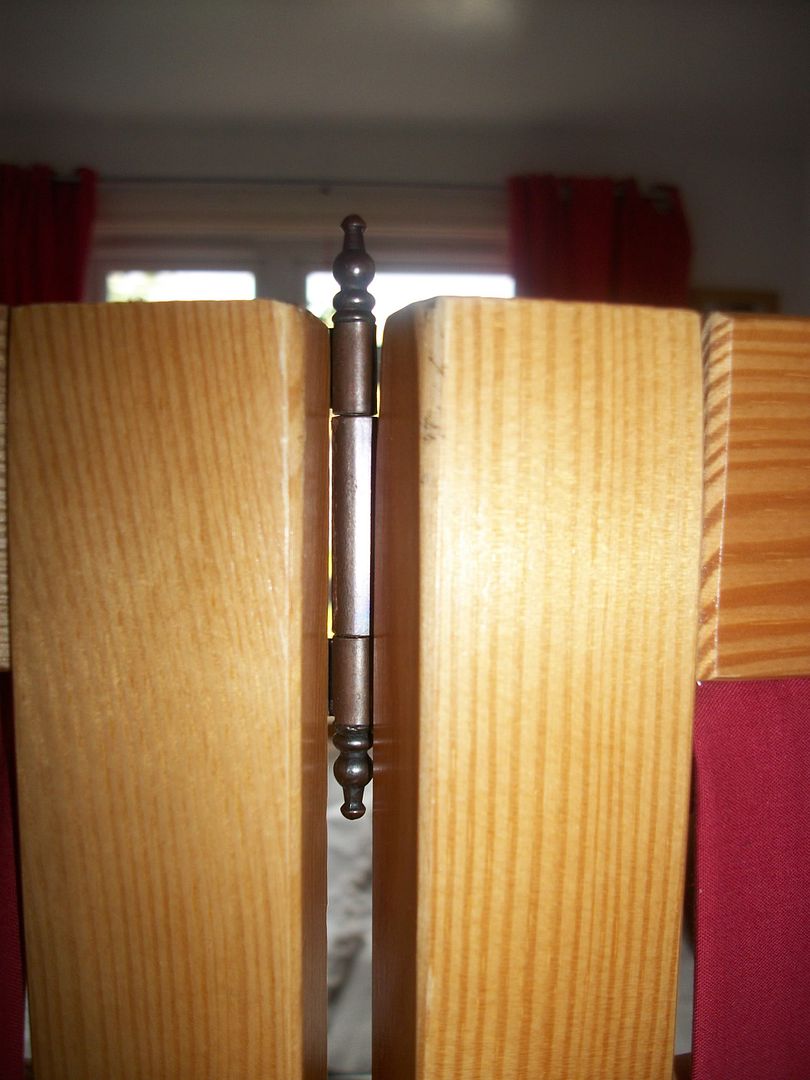 The duvet cover was bought by Ryan one day when we were out browsing the shops, not long after we'd started seeing each other, when I spotted it in Next & said how nice it was. Unfortunately it was waaaaaaaaay more than I'd spend on a quilt cover, next time I saw Ry he had bought it for me :-)
The buttons to do it up had fallen off (lazy me for not sewing them back on) and it was starting to wear, so this has given it a second life.
The pouffes my Grandad made when I was younger - every now & then I'll recover them when the covers wear or to match the room.
So not only is this probably the BEST looking thing I've EVER made, but they also mean a lot to me as well. 1 chinese screen & 2 pouffes that cost me nothing, I already had everything I needed in the house.
To see what the cot bed originally looked like check out
THIS
post, also to see the rest of the picture clues.
Well I hope you've enjoyed seeing what I've made from Kai's cot bed this week, and that I might have inspired you to recycle some of your own furniture.