Frosted Designs
set the challenge to do a page that "
celebrates life
", I thought a page for Kaidys naming ceremony would be perfect.
Some of you who read my
other blog
will already know, but for the benefit of those who dont..
Kaidy was born 10 weeks premature, she was in the intensive care unit for a while, all wired up and having everything done for her. She grew well & was released from the hospital. Shortly after it was discovered she had Hydrocephalus (water on the brain), she had to have brain surgery to have a shunt fitted to drain the fluid. She already had a small amount of brain damage that caused her mobility problems in her one hand so they used this to drill through to attach the tube. This has possibly caused more mobility problems with her one leg but was obviously necessary. If her shunt is banged she has to be rushed to hospital with her notes within 20 minutes.
For such a little baby she has been through so much, but you'd never know it to look at her. She is always smiling, and is chirpy as anything, so it was nice to celebrate her 1st birthday and her naming ceremony.
Not only that but family came that we hadnt seen for years, including Grandad Alf. In the photos you can see 4 generations of the family.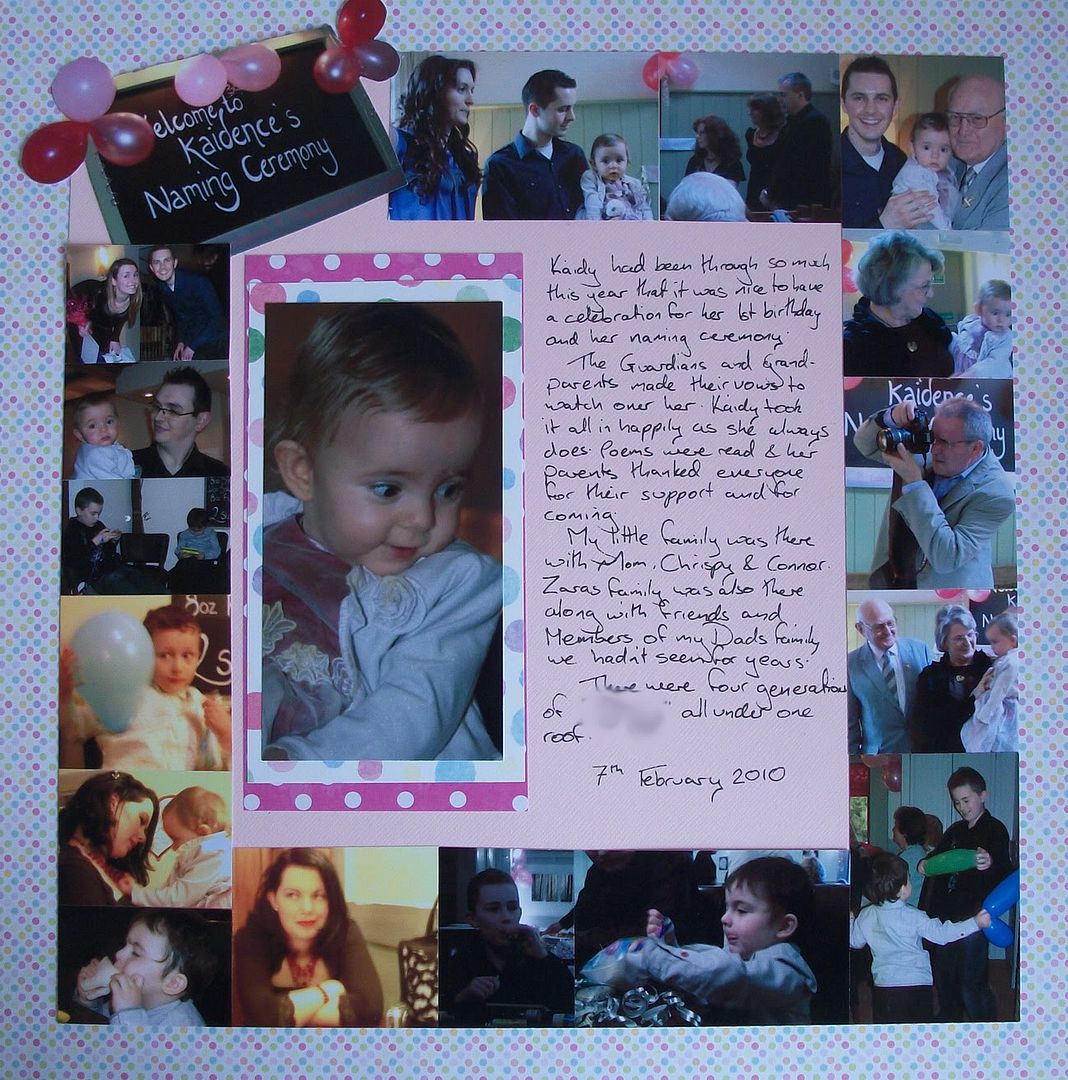 As you can see I used a lot of different dotty papers, I think this will be a theme for Kaidys pages as when she was born my brother, her dad, said she was just a little dot, and the name stuck.
The pictures are inorder they were taken in, and as the main subject I put a large photo of Kaidy.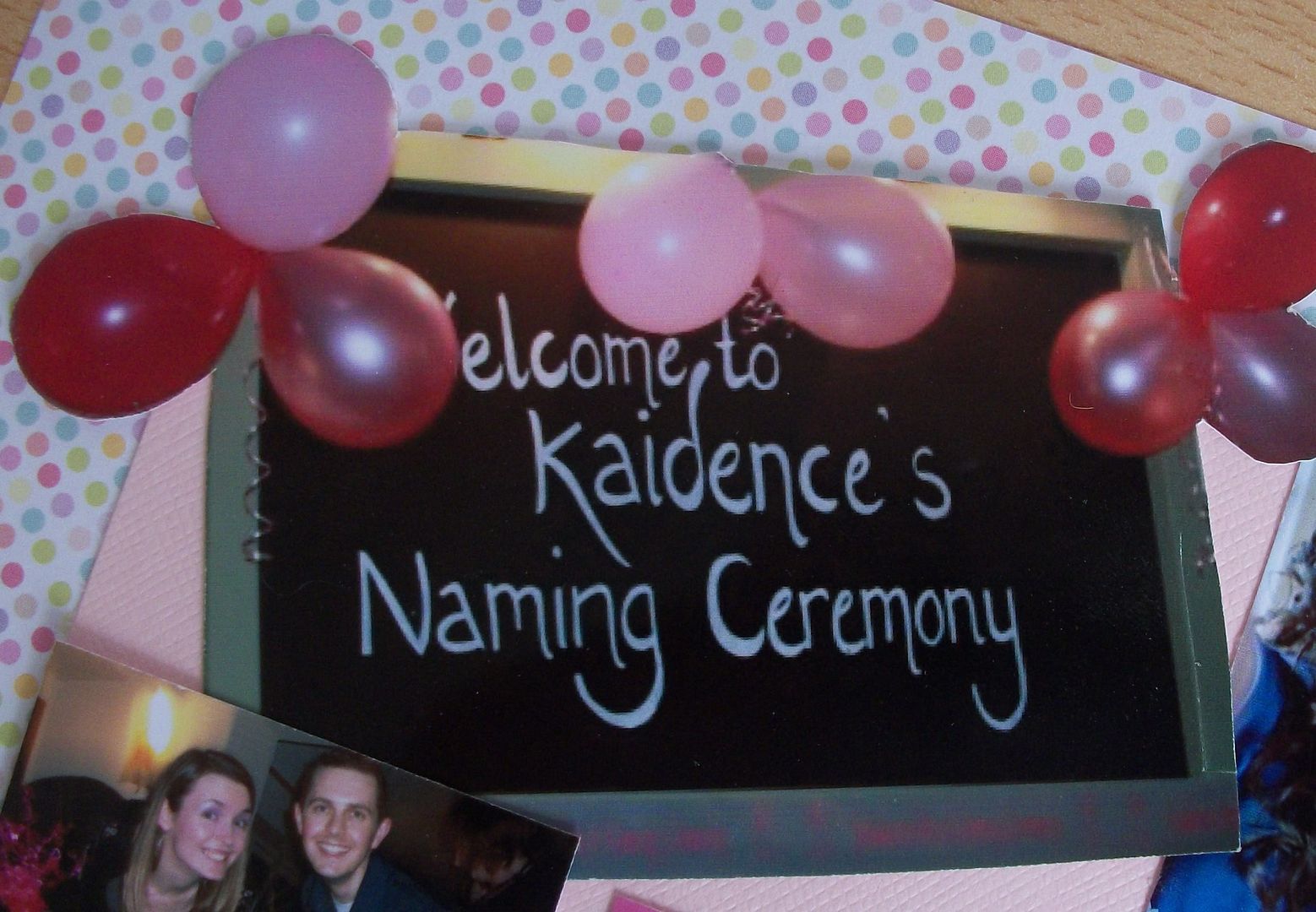 I used a photo for the title, this was on the wall behind where the ceremony took place. I cut it out and put it at an angle to make it stand out a little bit more.