I have been forcing myself to Scrap lately to try and get my mojo back, I think my mojo is linked to my moods & my moods are linked to the weather. Lately the weathers been a tiny bit better so I have been feeling a tad more crafty. I've been looking around for ideas & prompts as I go along when I came across the latest
EtsyInspired Challenge
. It was to make something inspired by the etsy shop
Lovers Dovers
.. well those gorgeous costumes just yelled at me to make a Wonderland experience, especially as I'd got photos from trips to Wonderland (a local theme park). It truely was a labour of love and got me all excited.
The cards are from a mini pack of my sons that I guessed would have cards missing so I offered to buy him a new set next time we were shopping if I could have his incomplete set.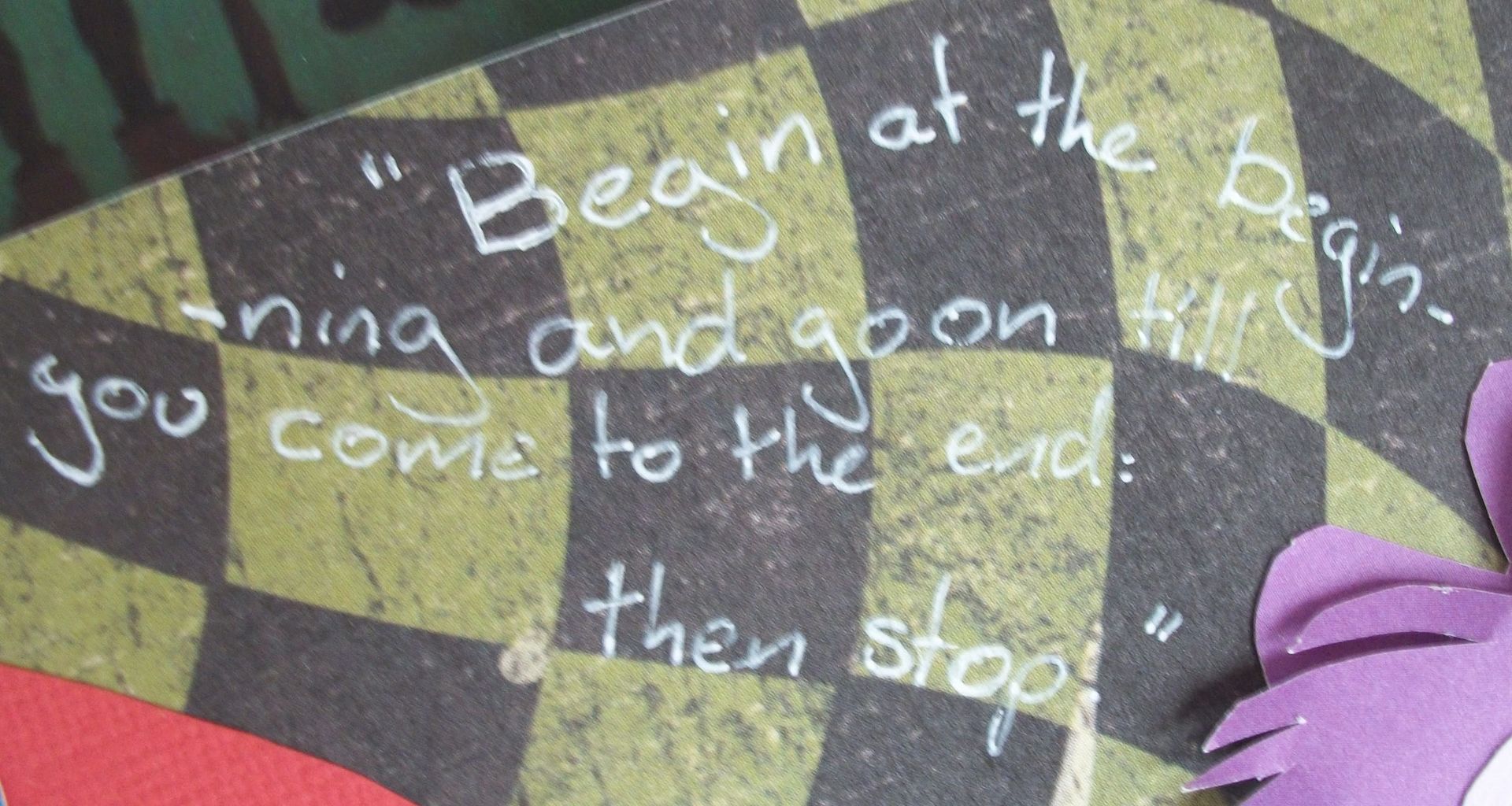 The cheshire cat is combining 3d decoupage with paper piecing.
The caterpillar is made up of circular pieces of card. I added a bit of glossy accents to his antennae and monicle to make them stand out a little more.
I painted white thickers red except for the last letter to represent the cards painting the roses in Alice in Wonderland. I destressed them a little as it is a rather old book now, lol (plus I was enjoying playing)
Unfortunately I did the page without thinking of how the photos were going to be placed and it took me AGES to figure how to put them but along with the journalling I think they worked in the end.