Theres a lot been going on over at
Scrapping With I Did It Creations
behind the scenes. Our main sponsor, I did it Creations, has joined up with Stitchy Bear to become
Stitchy Bear & I Did It Creations Crafting Boutique
... & they even have an end of summer sale on!!
Not only that but
Scrapping With I Did It Creations
is having a Design Team Call, if you would like to join us gals on the Design Team to do Scrap pages, either digital or traditional please email Jeanette at: jeanette_wtrs@yahoo.com with Scrapping DT in the subject line.
So on to this fortnights challenge, and the theme is flowers. We were given some gorgeous digital sheets by
Stampin Dragon Designs
who is this fortnights sponsor (& is also kindly offering 46% off in the end of summer sale) called Gentle Waves.
Well, flowers brings to mind my garden which I love so I did a 2 page layout using one of the green digi sheets - green for the leaves, then a brown bazzil sheet I had to mount the photos on, brown for soil.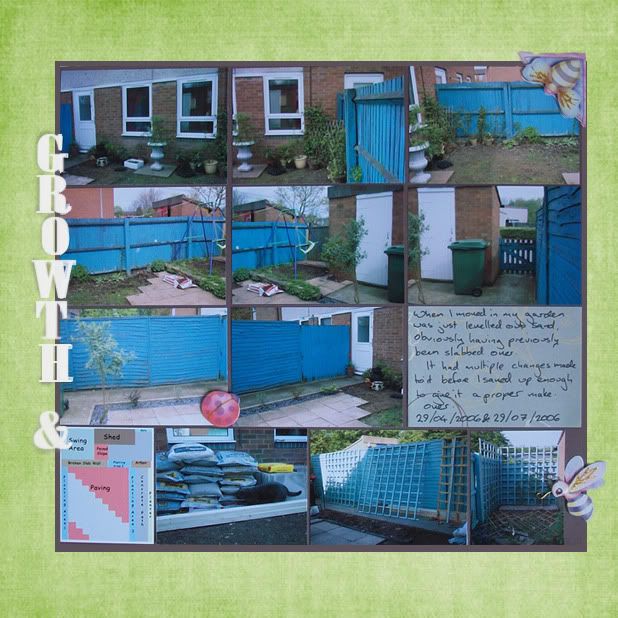 I added some little 3d decoupage bugs I had to pretty-fy the page up a lil (or should that be pretty-fly **groan**)
Please come & join us over at
Scrapping with I Did It Creations
with your flowery layouts before Aug 30th for a chance of winning $5 coupon to spend on your choice of
Stampin Dragon
products.