I used this sketch from
Scrap and Stamp
to create this......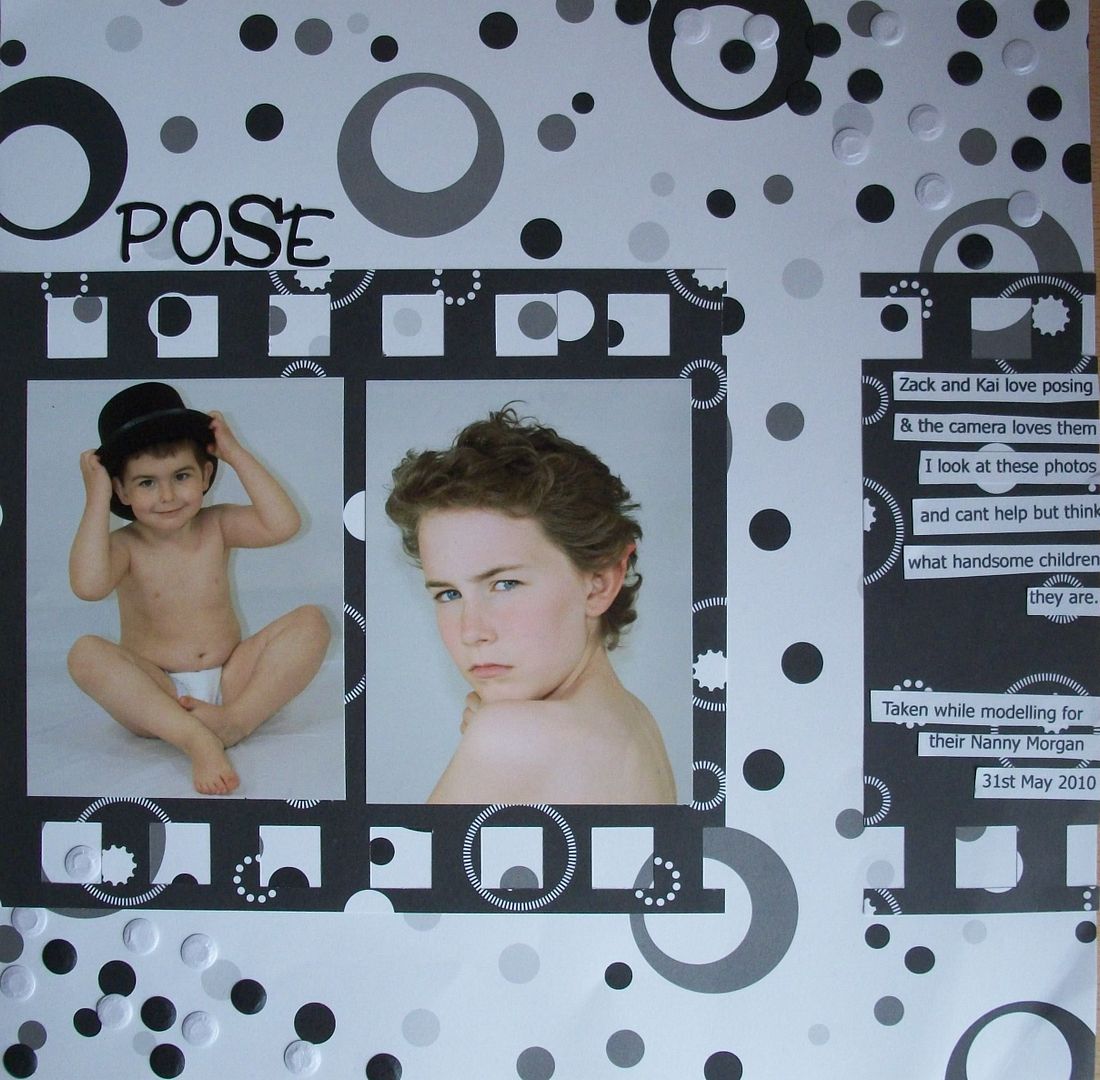 I wanted the backing paper to look camera film but in keeping with the dotty theme I had going. The dots reminded me of a camera lense, or the dots you can get before your eyes as the flash goes off.
I added a few more dots by adding card candy in the top right and bottom left to add a bit more interest and lead into the centre.
I had run out of 'S's so I stamped one, then cut it out, (I wasnt brave enough to stamp it straight onto the page) I think it works quite well :)