The holidays are now passing fast, but theres still time for lots of fun.
1. Attractions a bit further a field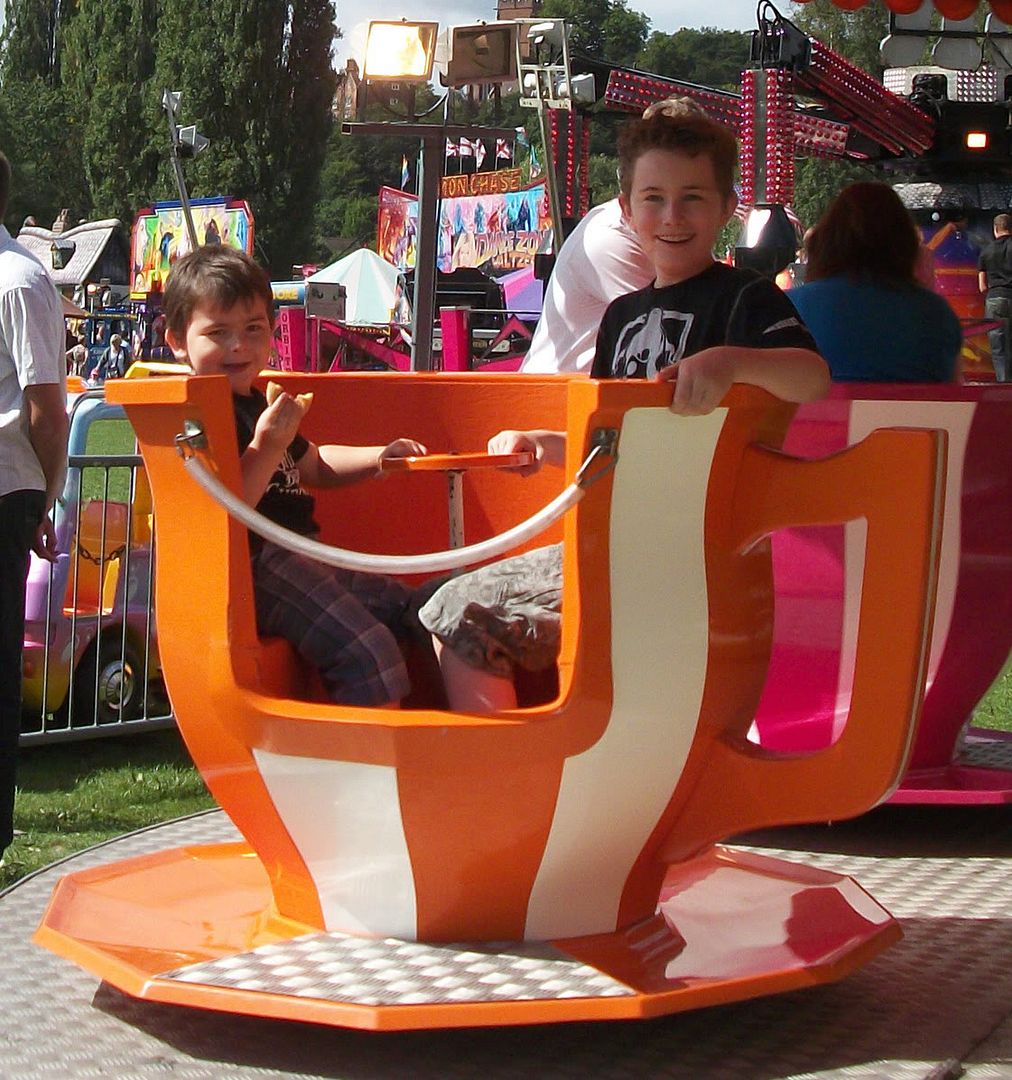 My brother & his partner kindly took us to Bridgenorth Festival Party for the day. The weather was fabulous and the kids enjoyed the rides (my pocket didnt, everything was soooo expensive). We took a picnic with us which we had while watching some of the performances & waiting for Justin Fletcher (aka Mr Tumble). Unfortuantely the field was too big for 1 man to stand in doing stuff (it was very hard to see him even at the front) and in normal clothes the kids barely recognised him .. so we went off to the rides again. Zack did get to hold a bird of pray & a Tarantula though.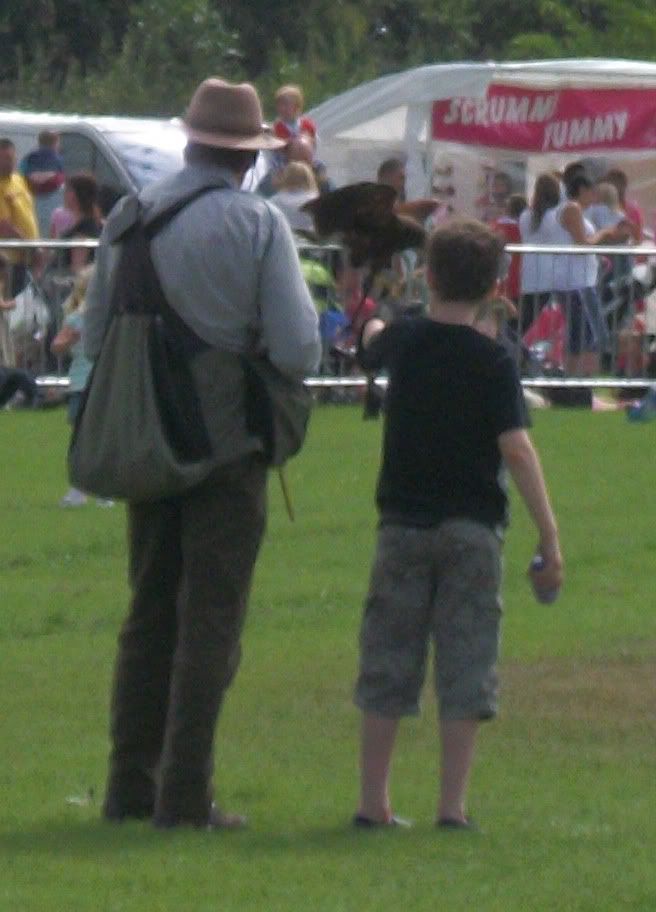 Afterwards we went looking around Bridgenorth, at the very crooked castle, in the gardens, the kids played in the bandstand and Kai made a little friend. They climbed trees, & ate kebabs from the local - very nice - kebab shop. We also went on the Cliff Railway which made me shudder, lol.
2. Scrapbooking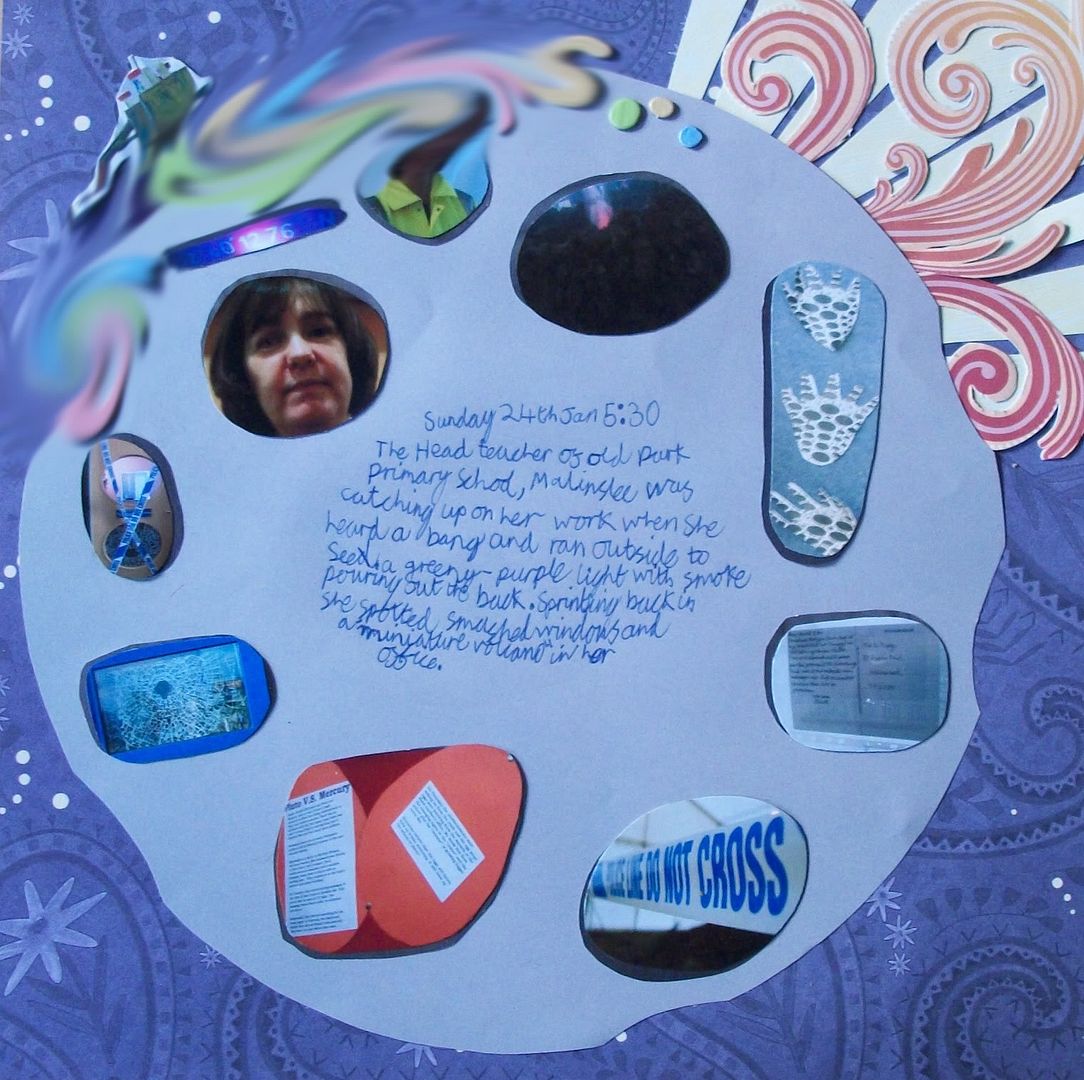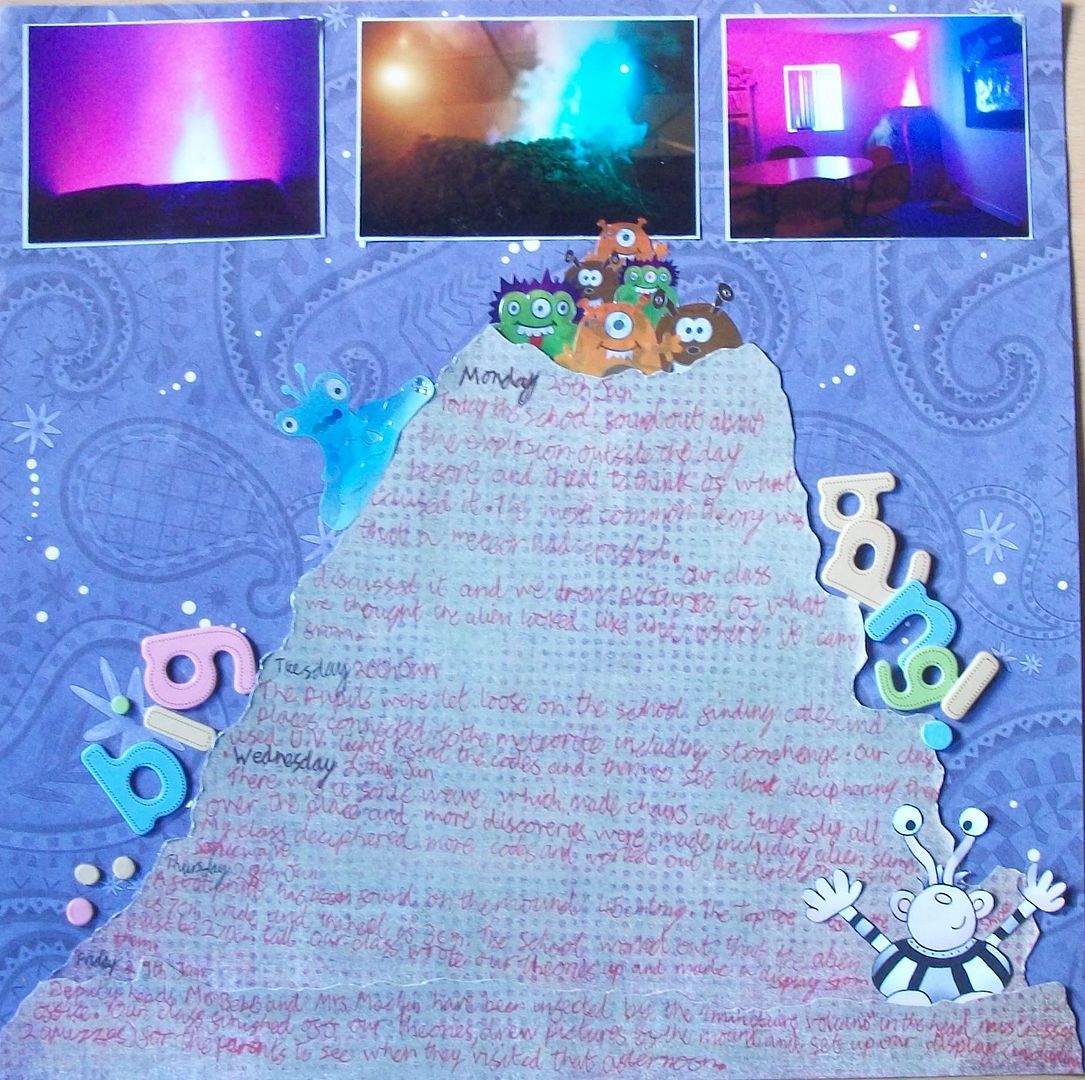 Zack finished off his Scrapbook pages and wants to do more in the future.
3. Off to the city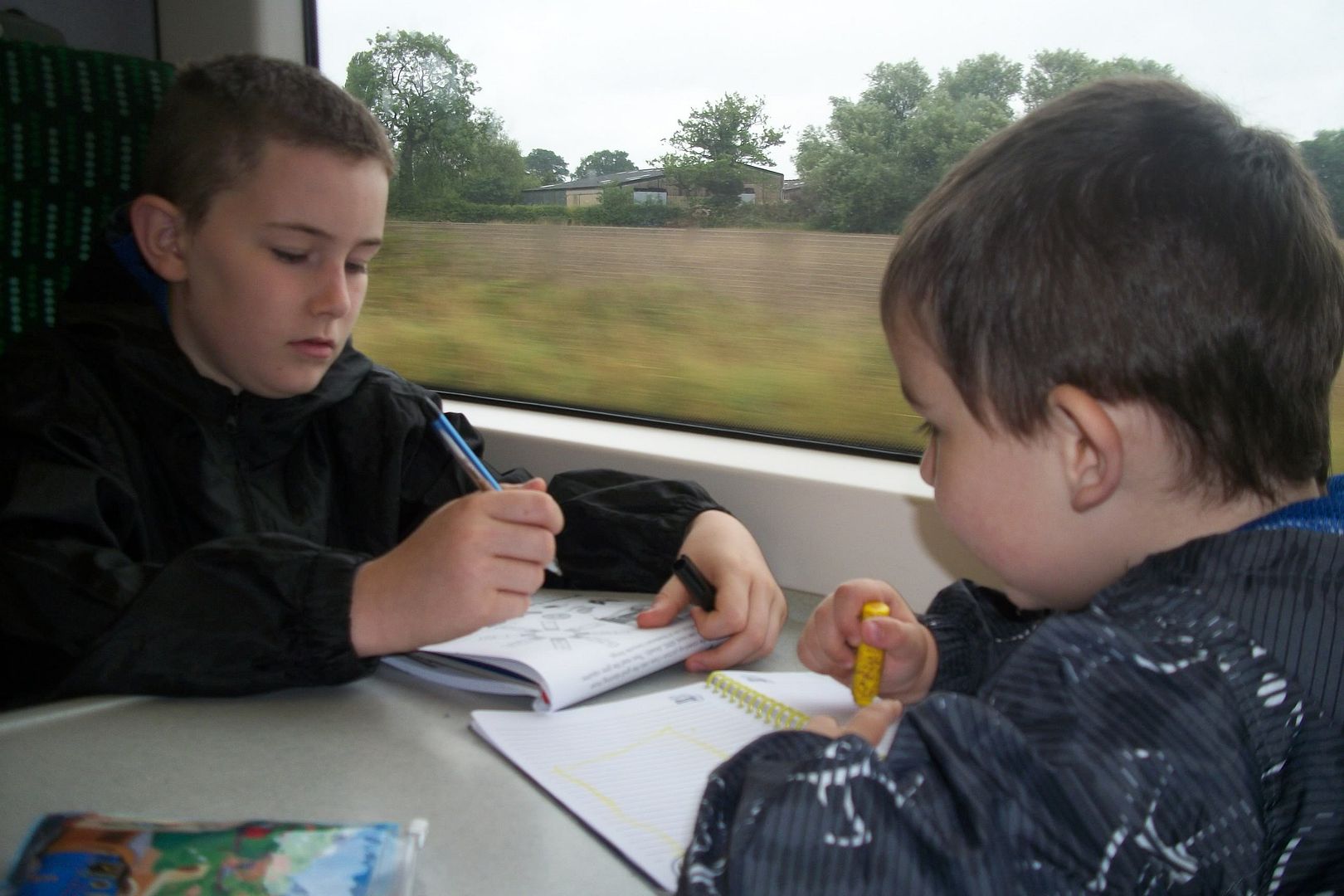 We took the children to Birmingham to go to the Sealife Centre. This was Kai's first train journey. Though he enjoyed it I think he was a little disappointed that it wasnt like Thomas the Tank Engine.
As it was quite a long journey I packed crayons and a pad for Kai, and a quiz book for Zack which kept both of them quiet.
When we got there it was raining, and we were told that the queue into Sealife was an hour & a half :-O There was no way my 2 would wait patiently to go in, so we went for a bite of warm food and to dry off instead. We had a little look round and got the kids a box of Jelly Bellys each. This kept them busy on the way home trying to guess the flavours.
We have promised to take the kids back later in the year, and arrive MUCH earlier to hopefully beat the crowd.
4. Fabric Painting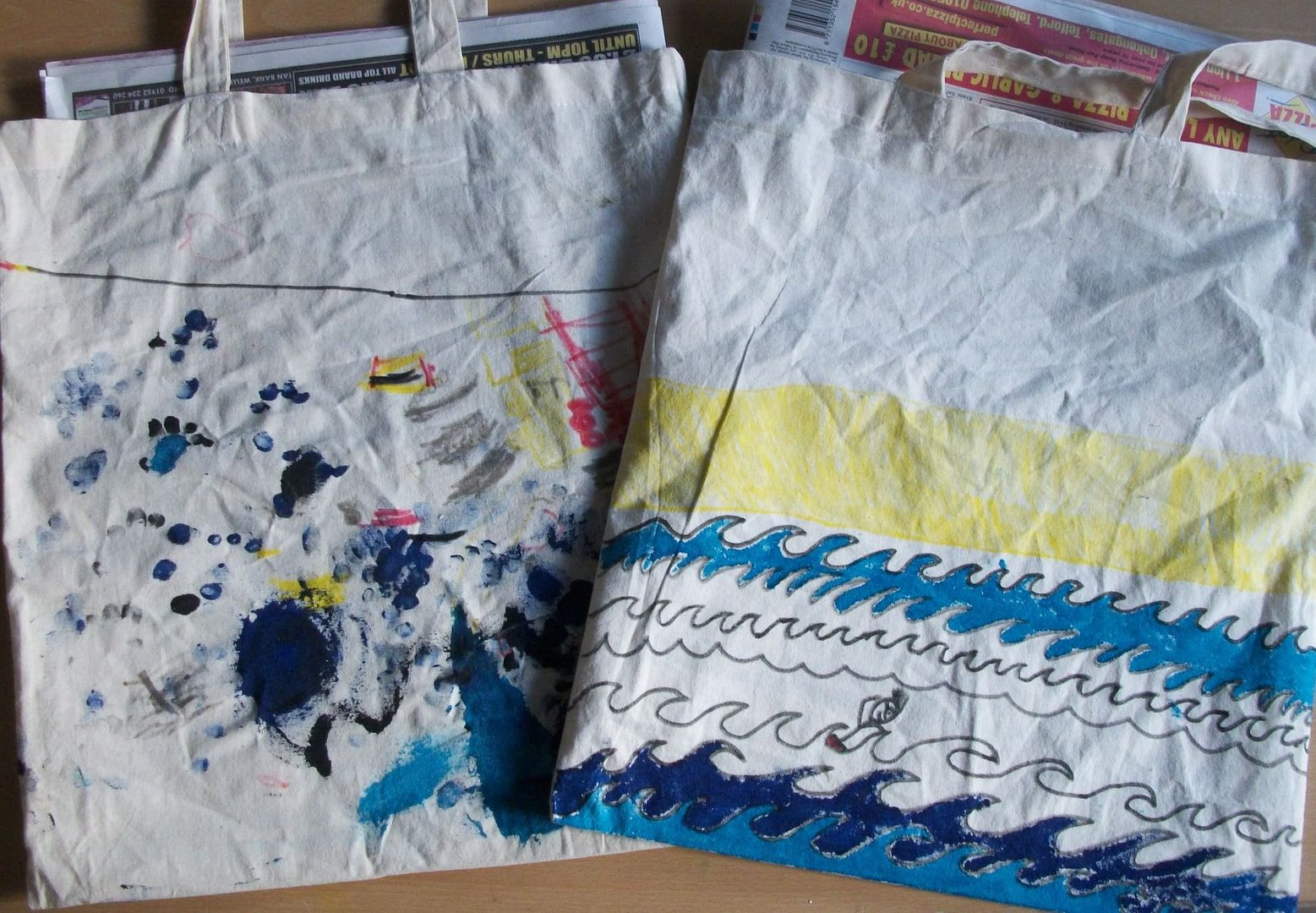 While in Brum the kids were given a free cotton bag from Microsoft with colouring goodies in it. I immediately decided the bags would be lovely to draw on.
The next day I put newspaper inside them and set the lads free with some fabric pens and fabric paint. It kept them busy for quite a while, even though the colours they had to use were limited.
So now theres only a week left, what have you been upto?