For this layout I used the sketch over at
Creative Craft World
, Sue's Challenge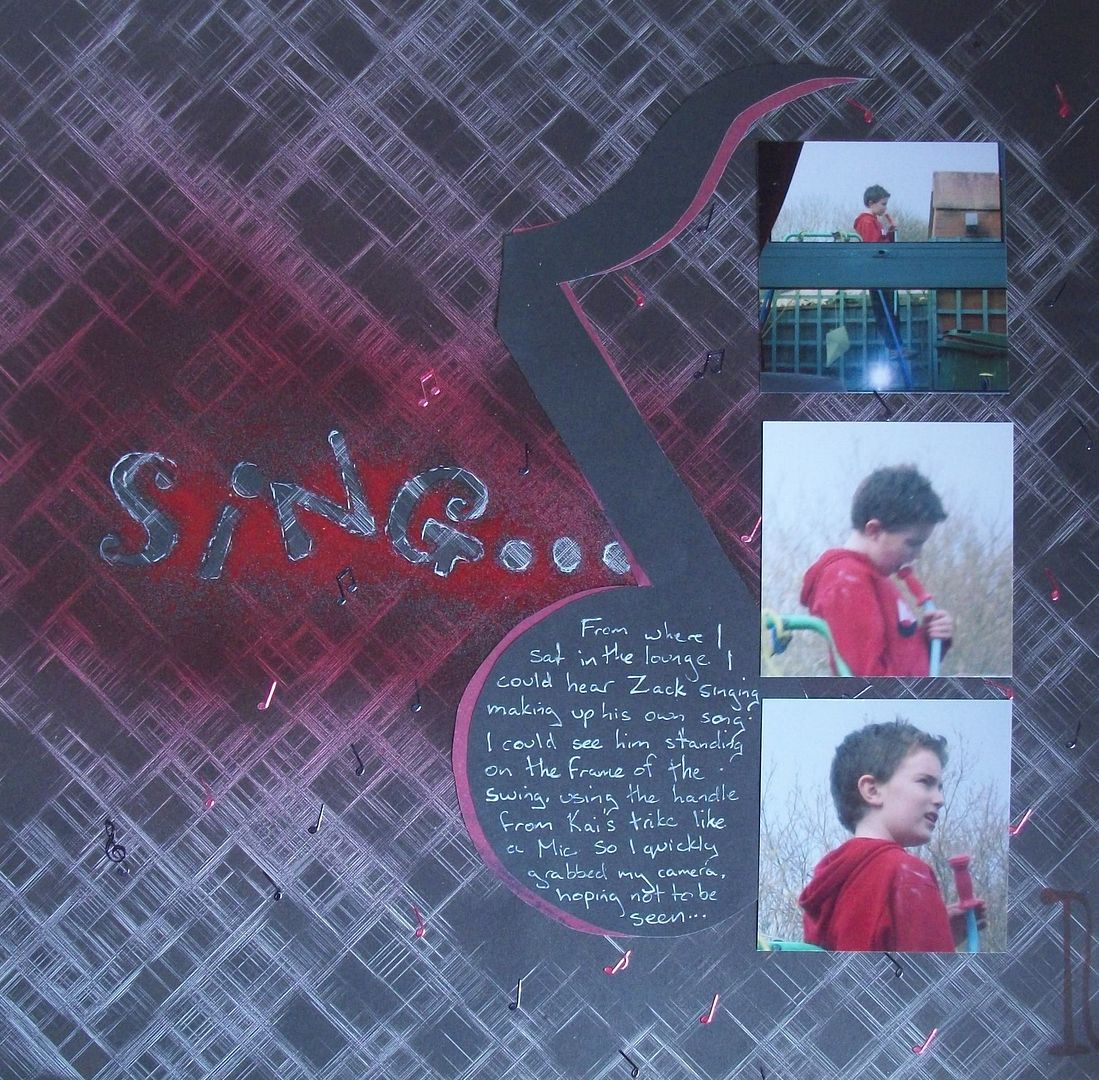 I started off by using some thickers on the sheet and then spray painting (literally with spray paint) over them, heavier over the letters and letting it fade out a bit, then removed the letters leaving the word "Sing...". It wasnt very clearly so I highlighted it slightly with white gel pen.
I cut out 2 musical notes, exactly the same except one was in black, the other in red, then overlapped them. I used the round part of the note to add my journalling in white gel pen.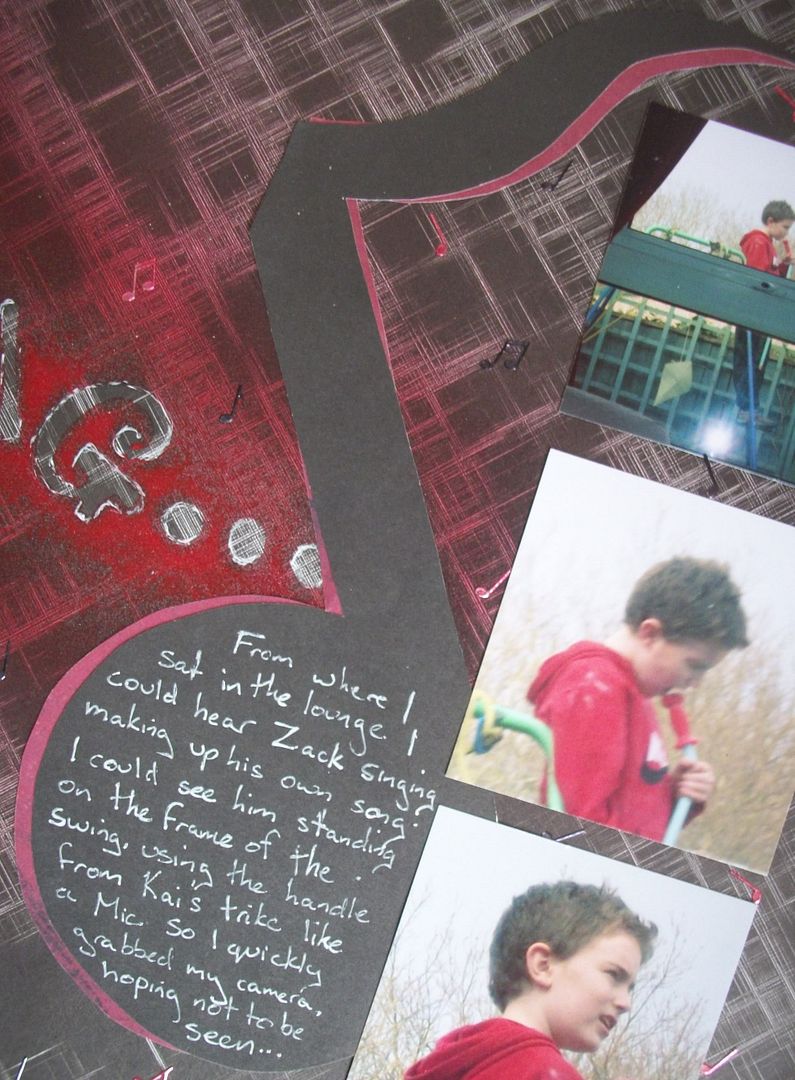 I added the 3 photos of Zack, and found the page looked rather bare so I coloured in some peel offs with red & black marker pen, then stuck them on in a triangle shape.
I finished off by using the outline of a peel off of a microphone and using it as a mask, colouring it in with the red marker pen.
I would like to enter this into...
Sue's challenge over at
Creative Craft World
Sunday 1st August challenge over at
The studio challenges
Crazy 4 challenges C4c50