I enjoy handmaking my Christmas cards, I want them to be a little bit different from the usual, to reflect my personality along with a bit of humor thrown in.
Inspiration doesnt normally hit me until mid november, I dont push it, I dont stress over it, I just wait, I know it'll come when its ready. I also tend to mass produce them, I say mass but this year will be the most I've needed to make in a while, a grand total of 28+2spare. I add a personalised message in each to show I'm thinking of the person. The 2 spare are just incase I recieve a card from someone I've ruled off my card list purely because our friendship has run its course & faded out.
Writing Christmas cards also gives me a chance to make sure all addresses are upto date, I shall be adding them onto my ipad this year & making sure I have a paper copy as well, just incase.
I always keep the card design a secret, though I did give a few clues away while out last weekend, until they've all been posted & in theory received, then I share them with you guys.
Heres last years...
I have made circular card holders for the cards I receive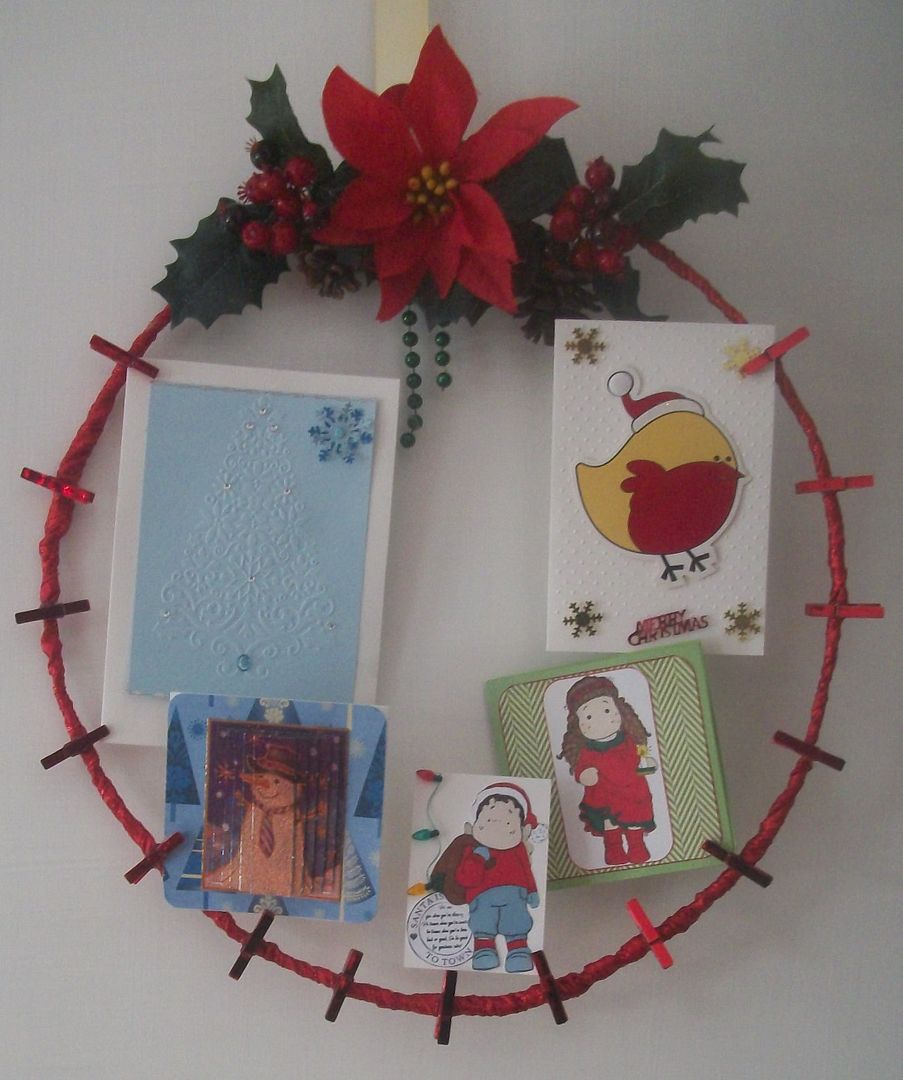 More details about how I made them can be found HERE and HERE
Handmade ones are always my favourite & get kept :-)