...some lovely smelling vicks scented bath salts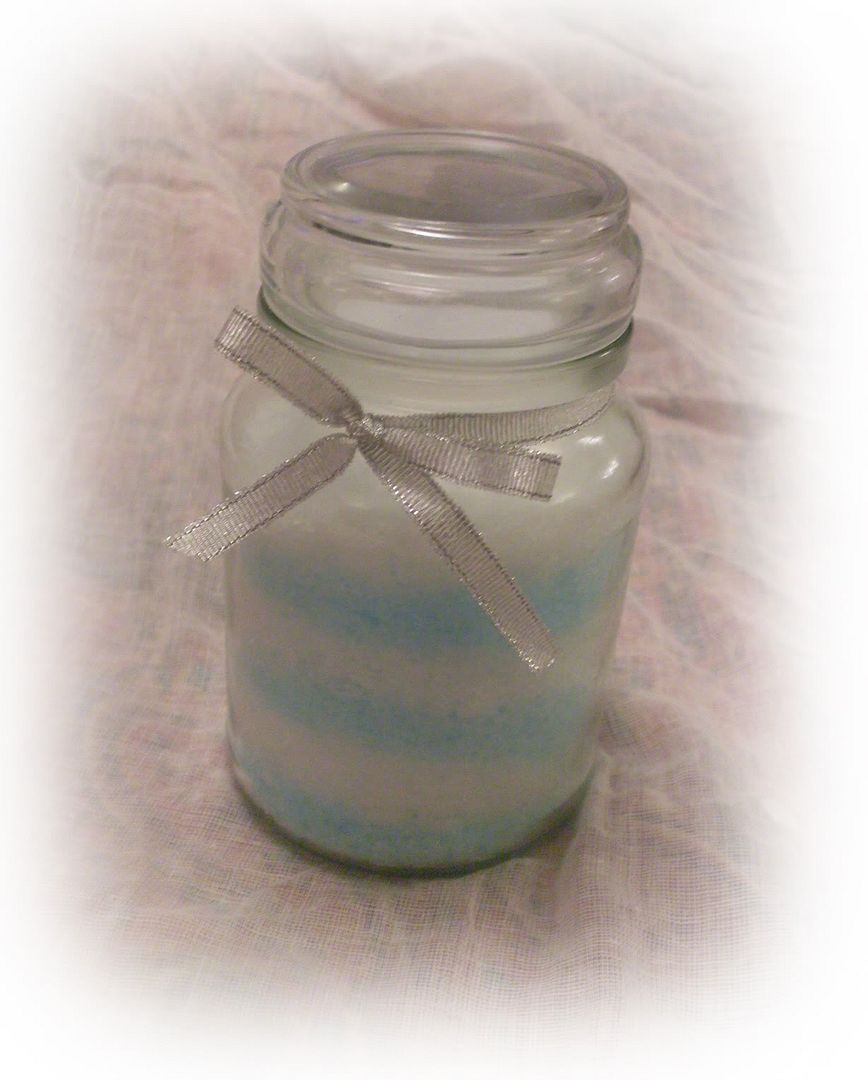 This Jar of bath salts will clear your sinus', Head or just wake you up!
I mixed 1 cup coarse sea salt with 2 cups epsom salts, a few drops of vicks scented oil and 1/4 teaspoon of glycerin. I then split it into 2 different dishes and added blue colouring to the one bowl and stirred well.
Finally I layered it up in the jar, first blue, then white, blue, white etc until as full as I wanted it to be.
To use you just take as spoonfull or so and add to running bath water. Lie in the bath, soak, enjoy :)
To see what I received check out my other
blog
.