....a couple of jars of chutney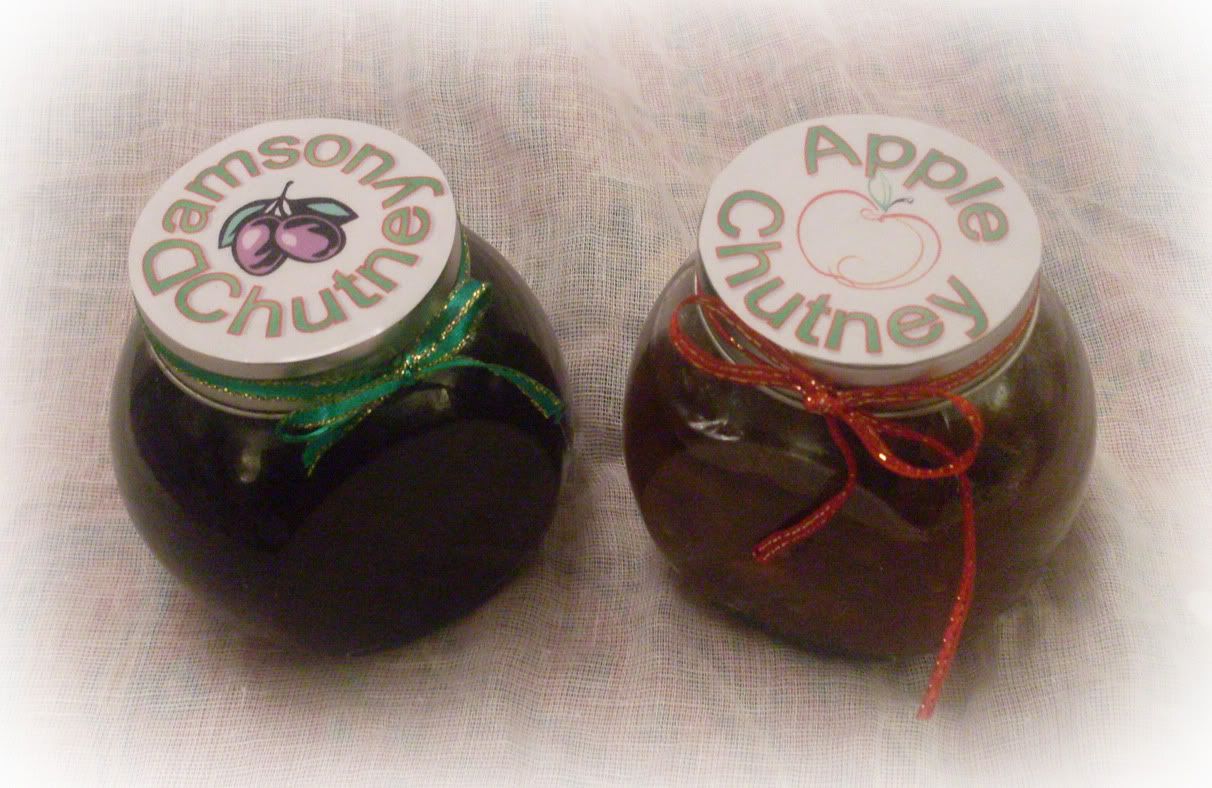 I had a glut of frozen Damsons, so I used
Delias recipe
to make Damson Chutney.
We also went scrumping at the beginning of autumn, my Mom told me that my dad used to take us out to collect apples off some trees on a walk we used to do to get to a lake. I took my sister and youngest along the route and after quite a bit of looking found the trees. Most of the ones we might have been able to reach had fallen off so I shook the tree as hard as I could while the other two watched where the apples fell.
We got a good bag full and I used about half to make Apple Chutney. Its a much milder taste than the Damson Chutney.
To see what I received check out my other
blog
.