....A funny little broach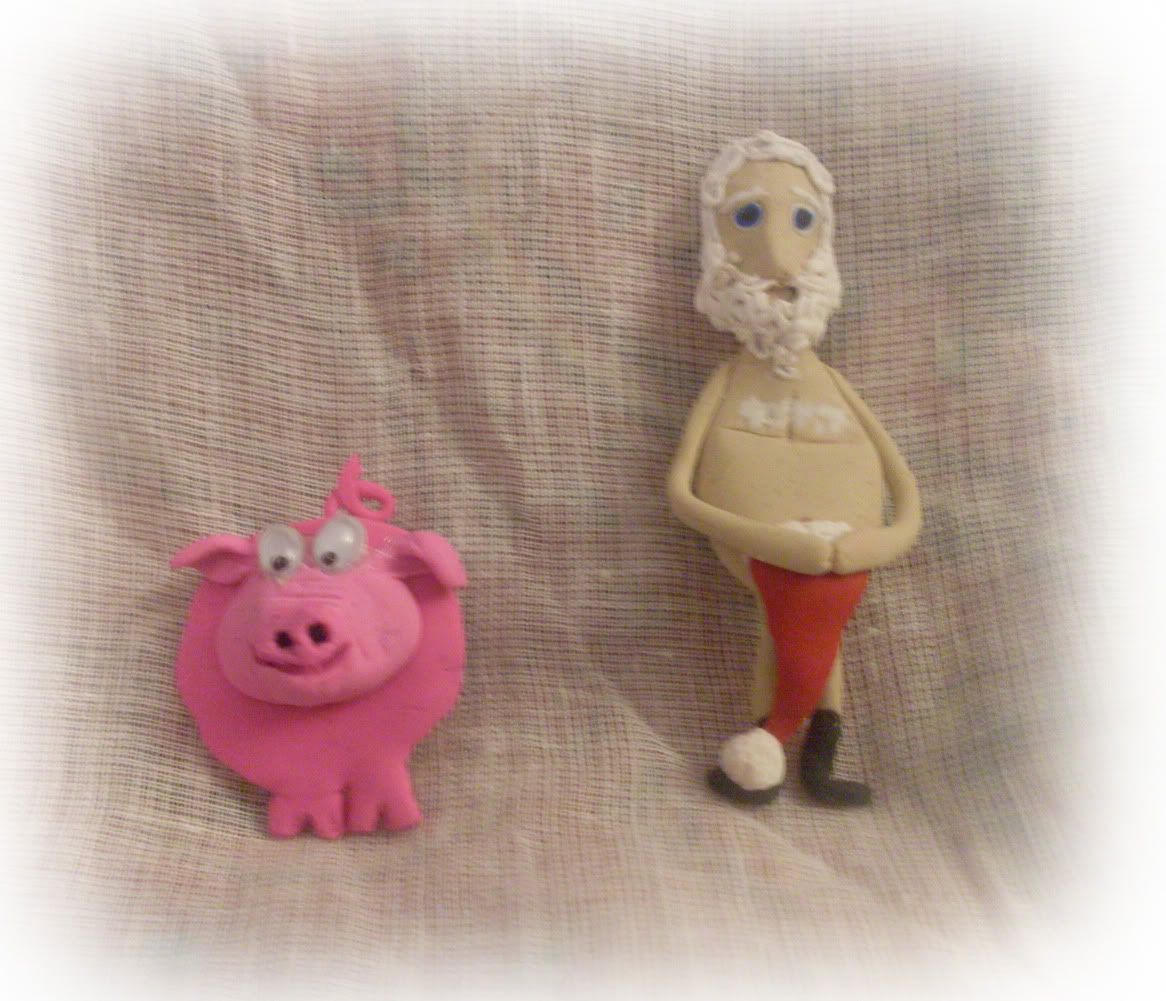 A pig broach for
Furry
, with funky googly eyes, I enjoyed making this guy, trying to give shape to his face, character to his ears, and the stereotypical curly tail.
And a nakey Santa for
Choccy
. I had a pair of ear rings with a simpler design when I was younger and loved them, they were a cheeky joke. I had great fun trying to make his curly hair/beard and give him white chest hair but not make it too prodominant.
I pushed an old charity pins into the back of each to make an imprint, baked the fimo, and then glued the pins in place, creating new "pins" out of old ones I wasnt using.
To see what I received check out my other
blog
.