... I made for Choccy & Furry...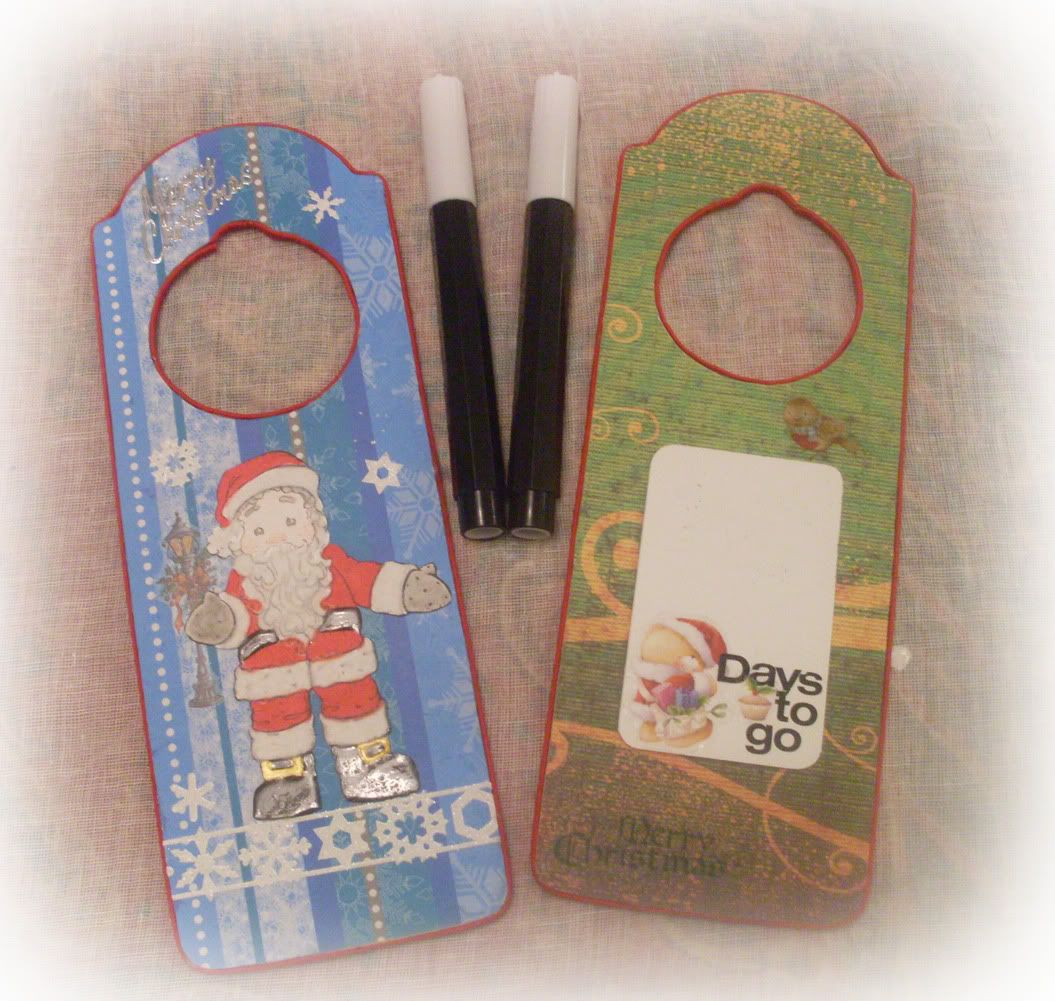 ... a countdown door hanger and whiteboard pen.
I made these a while ago & blogged about it
here
, but didnt mention I'd also made 2 more, one for
choccy
, and another for
furry
.
To see what I received check out my
other blog
.
Go to
Furrys blog
to see what she wrote about it.