I'd been looking for an excuse to use a set of cake themed scrapbook items I received free with a magazine subscription but having very few "girlie" moments that I think they'd match in my life I hadnt got round to it, it doesnt help when my mind finds it really hard with girlie PINK.
But when my youngest began pretending to cook one day I seized the opportunity.
Non of the photos came out very well, he was in a corner of the kitchen that at his height looks very cluttered (the boxes have family christmas presents in, ready to be shipped to Santa)
After finishing his cooking he went round offering his imaginary cakes round out of a tin I use for homebaked cakes. I nicknamed them "Thin Air Cakes", they were lighter than a feather, with zero calories!!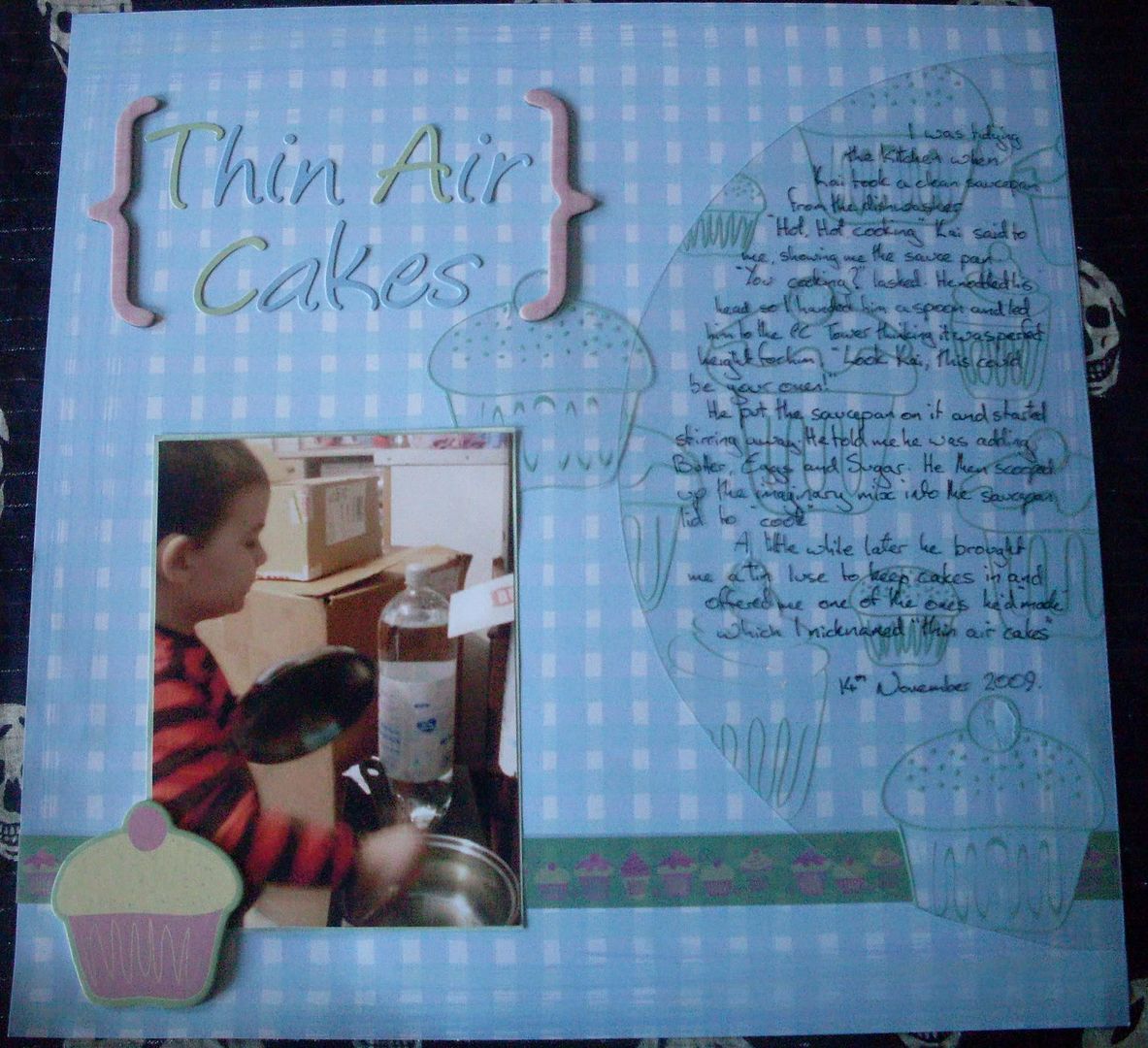 I'm not sure of this layout, I feel its missing...something..it doesnt quite all tie in together. I tried cutting an acetate cupcake to put under the 3 sections to see if this would work, & though it doesnt seem so disjointed its still lacking something, but if I add anything else I think it'll look cramped...hmmm...maybe it'll grow on me.
P.S...just spotted a mistake, I know its one no-one else will notice, but I do! Its meant to say 14th December 2009, not November, aghhhhh. Shall have to see if I can find a marker rubber & try again.