We took a family day out to the Zoo, my family & my older brothers. The kids loved it, and we saw a lot of animals. Between myself, my brother and my son we took some fab photos, from all sorts of different angles. This gave me plenty of choice for making a page...almost too much choice as there was a lot of photos I wanted to use... so I can up with this layout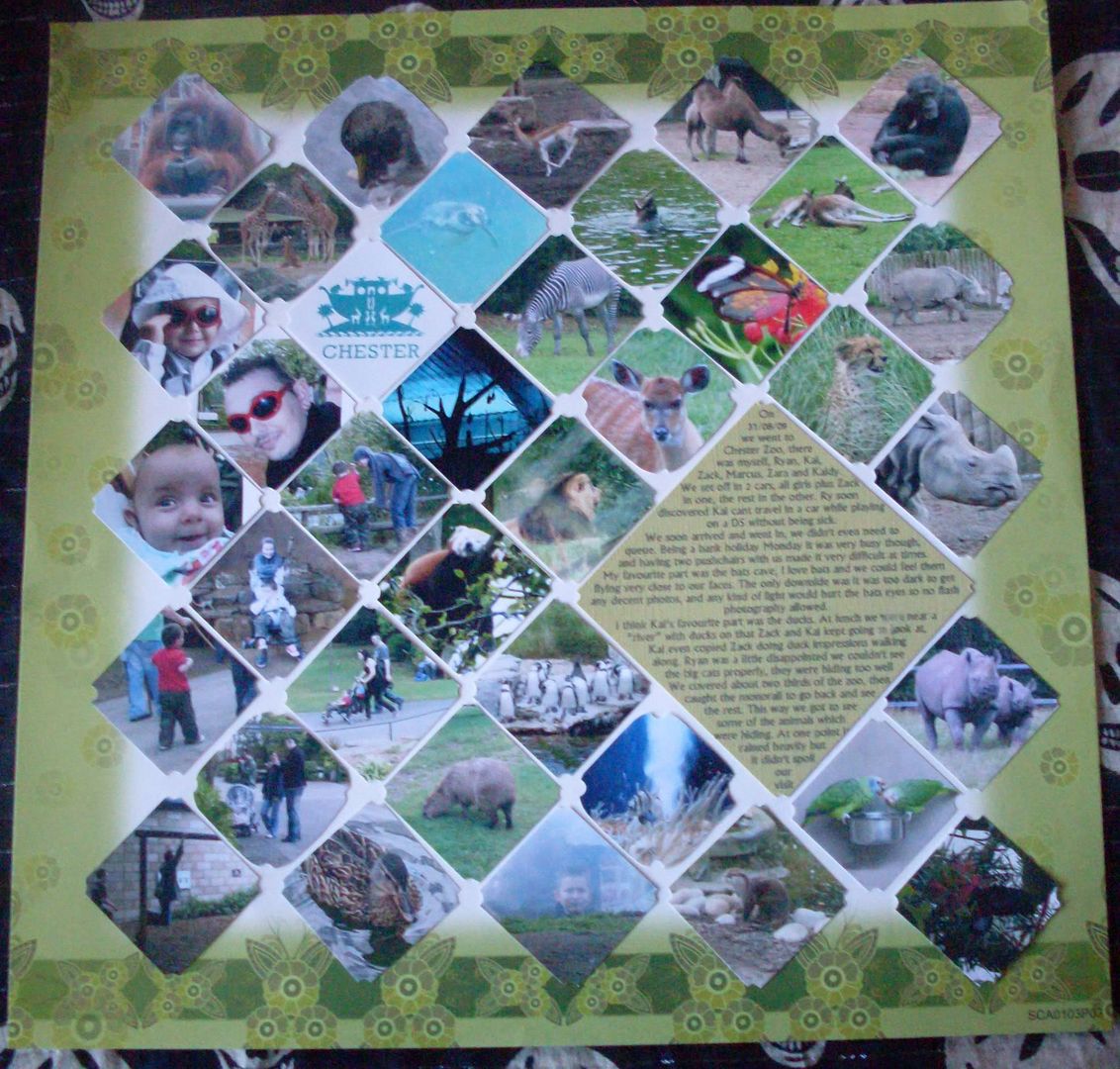 I tried to use the photos to make the look of the wire fences they use at the Zoo, if I was to do it again I wouldnt cut the top of the photos, I'd leave them pointed. It was simple to do, work out the size of the photos & therefore how many I could fit, rotate 45degrees in photoshop, crop to a square, alter the size to the size I needed and print. Cut out, and use a hole punch ( I used my crop-o-dile) to punch a semi circle on each corner.
Do similar with the box for writing.
I find it helps to layout the photos in publisher first, gives me an idea of the final layout.
This is my favourite layout so far, I think its simple but effective, no embellishments, or added items, just the photos, journalling and backing paper.