I've been working along to the
Creativity Blog Camp
at my own pace and enjoying it immensly, getting photos on layouts that might have sat there for ages to come, as well as trying out new techniques. Here is from day 2's prompt word "Picnic"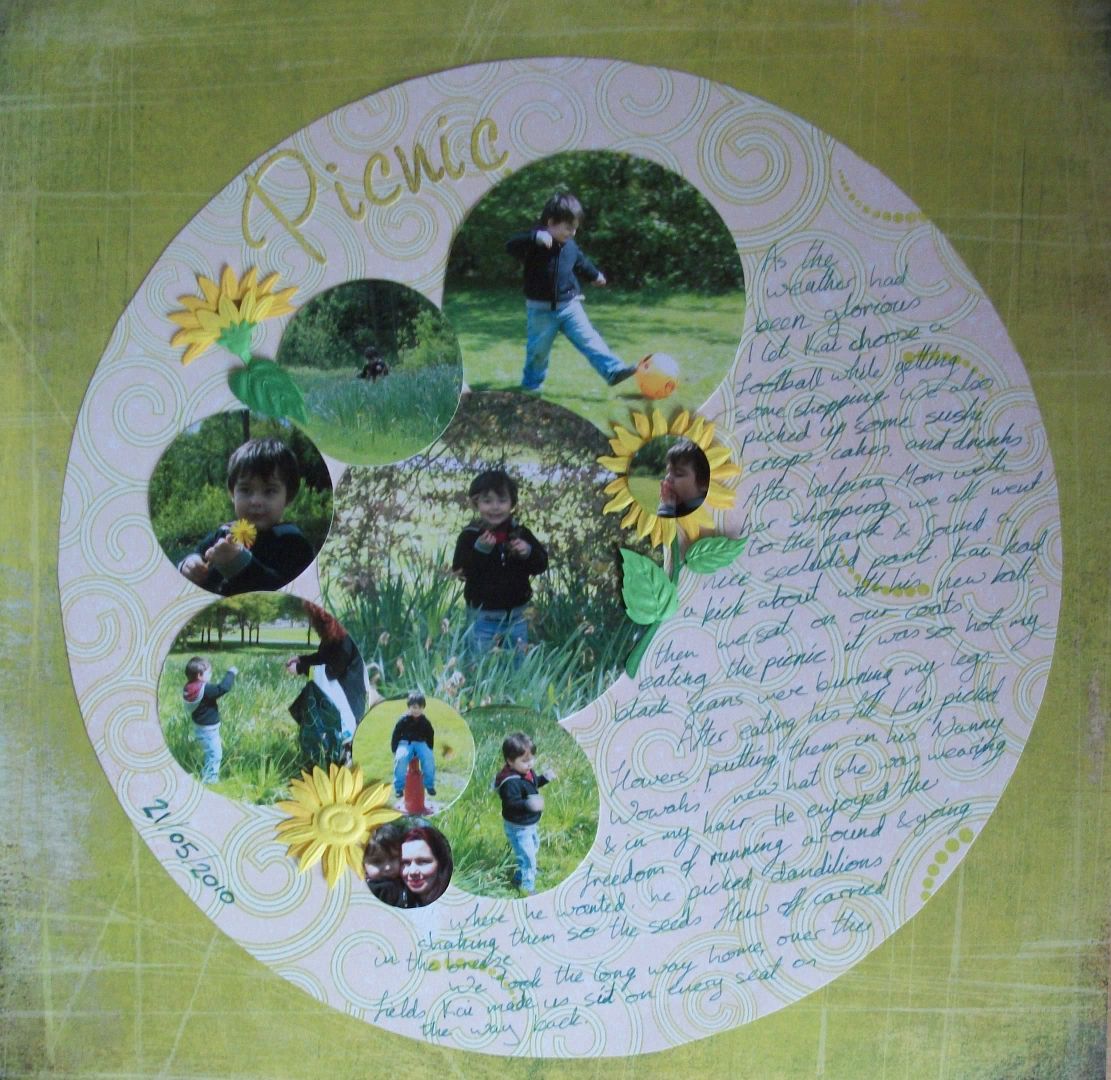 I started by playing with the size of the photos, those I felt most important are the largest & going down in size in relevance of importance. I then printed them out, cut into circles and played with their positioning. I ended up putting them almost in chronological order so they'd tell the story.

I chose Gypsy - Migration to mount them on due to all its swirls and hints of green that went with all the greenery in the photos. All by itself this looked wrong so I cut it out into a circle and backed it onto Basic Grey - Urban Prairie - hay loft. I also used some basic grey letters to spell the title and then wrote in green pen the journalling in the space down the side of the photos, I tried to make my writing in a looped fashion to reflect all the circles.
It still didnt look look right so I dived into my embellishements and found some embossed sunflowers. I removed the brown centres and ended up with flowers that resembled the dandelion Kai has picked in one of the photos.