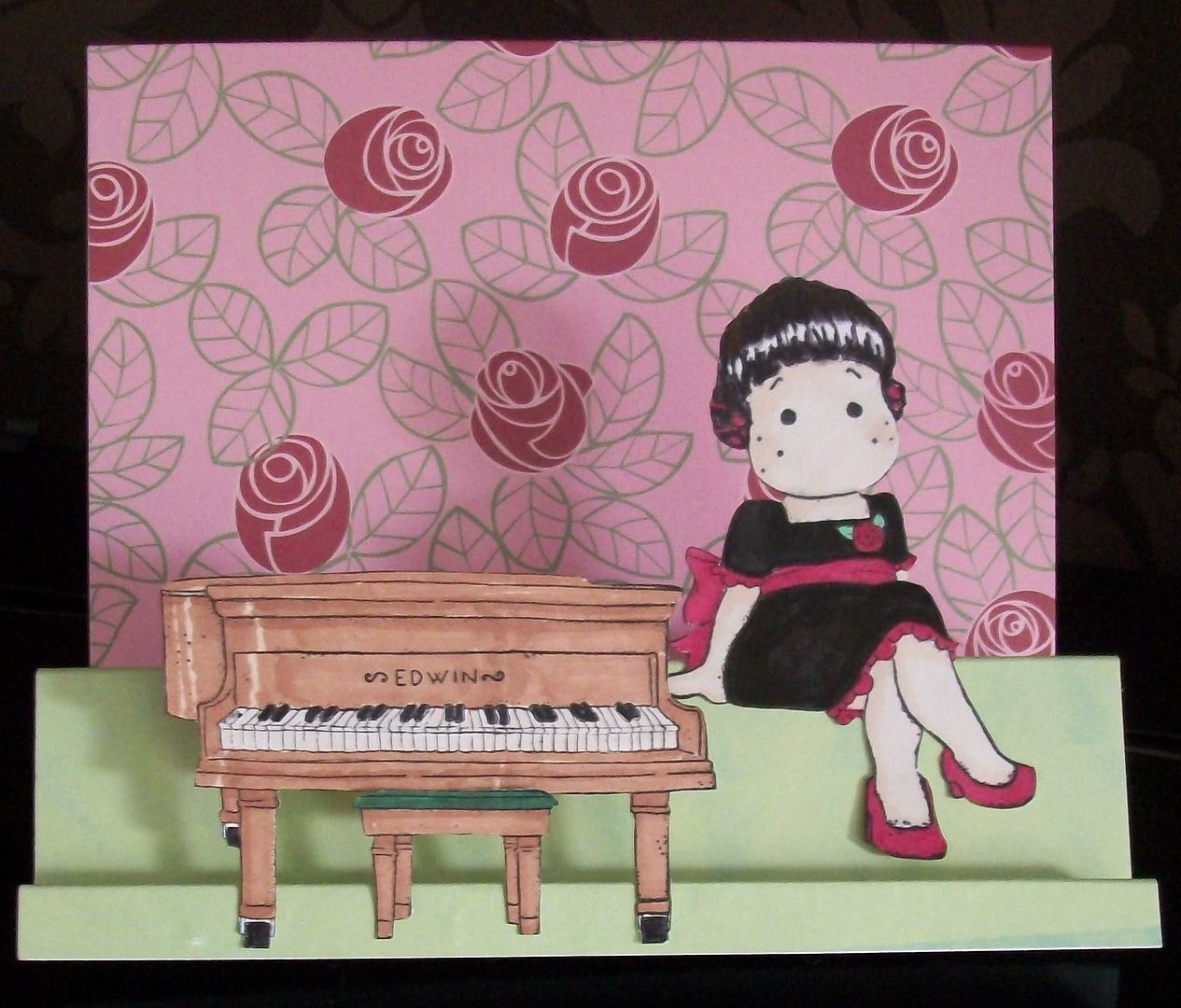 I love this magnolia stamp, she just seems so elegant and goes with the piano perfectly.
I made a stair step card and covered the back with Llewelyn-Bowen Retro Rose, and the "steps" with a sheet of green paper.
I coloured in the stamped images with promarkers, then fastened the piano and stool to the front step, and tildas legs to the next step.

Simple yet effective me thinks.