This is a recipe Kai was taught at nursery, its very simple, quick to make and perfect for youngsters (with a bit of adult help).
Ingredients
Breakfast muffins
Pizza topping sauce (make your own, or Asda do a nice
one in a jar
)
Cheese
Any other pizza topping you like.
Method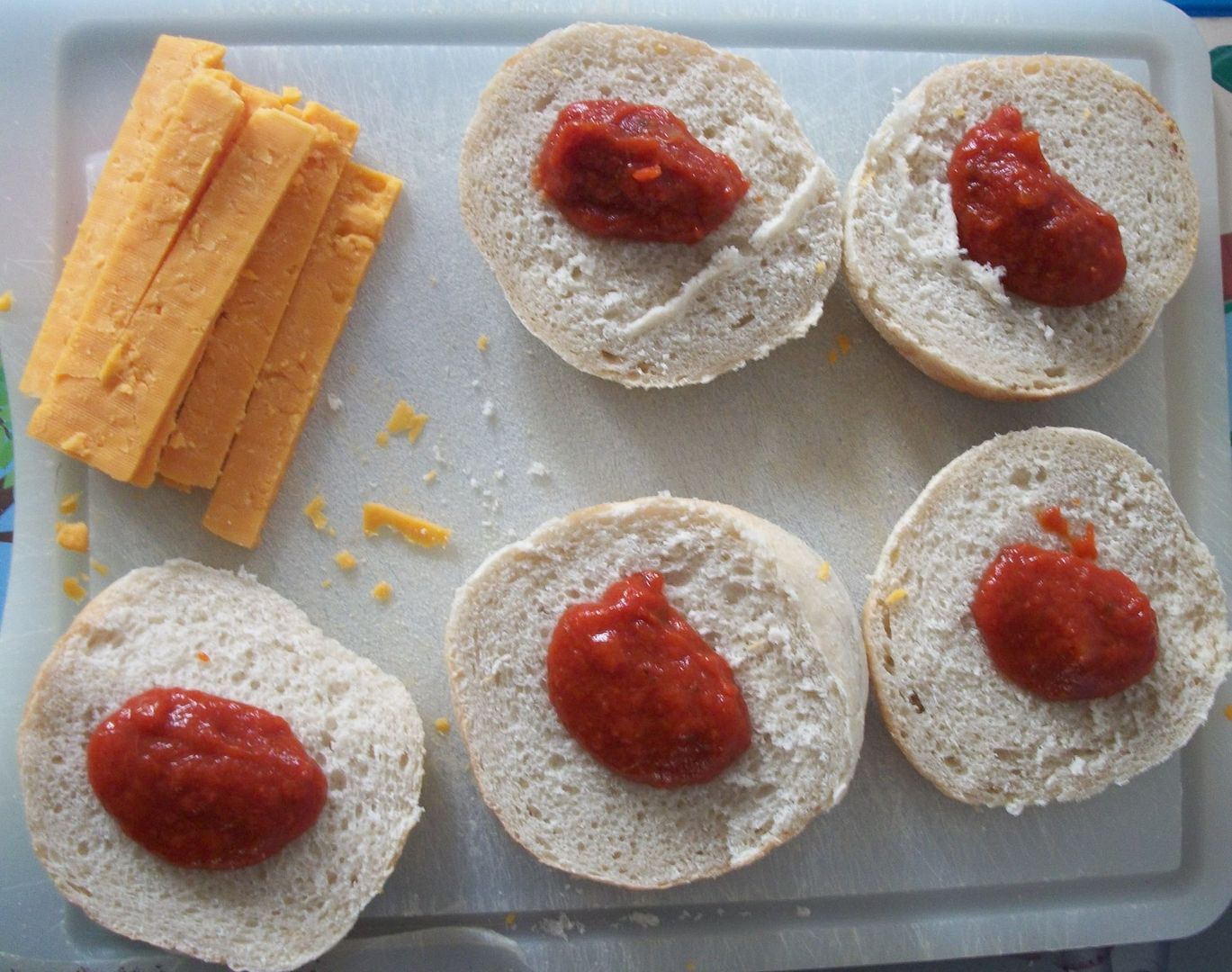 Cut the muffins in half, and add a dollup of sauce on top of each. Cut cheese into strips.