ok, I know, this is meant to sewing saturday but its my blog so meh! :-p lol.My favourite T-shirt is getting a tad tight for me, so rather than giving it up I decided to alter it.
Unfortunately I started chopping before took pics, so this is my fav T-shirt minus the arms (they were getting a tad tight around the pits), the neckline (again, not enough give in it), and the bottom (so it matches the rest of the edges)


I made slits down the sides and added eyelets with my crop-o-dile which I then laced up with ribbon.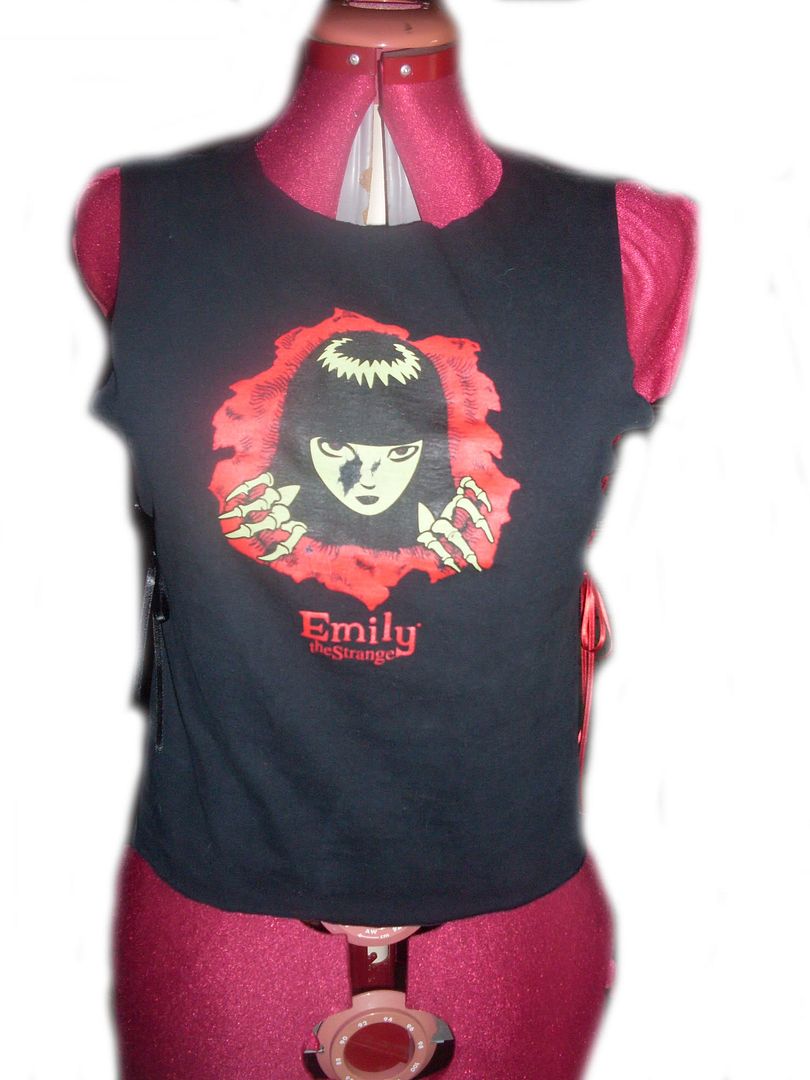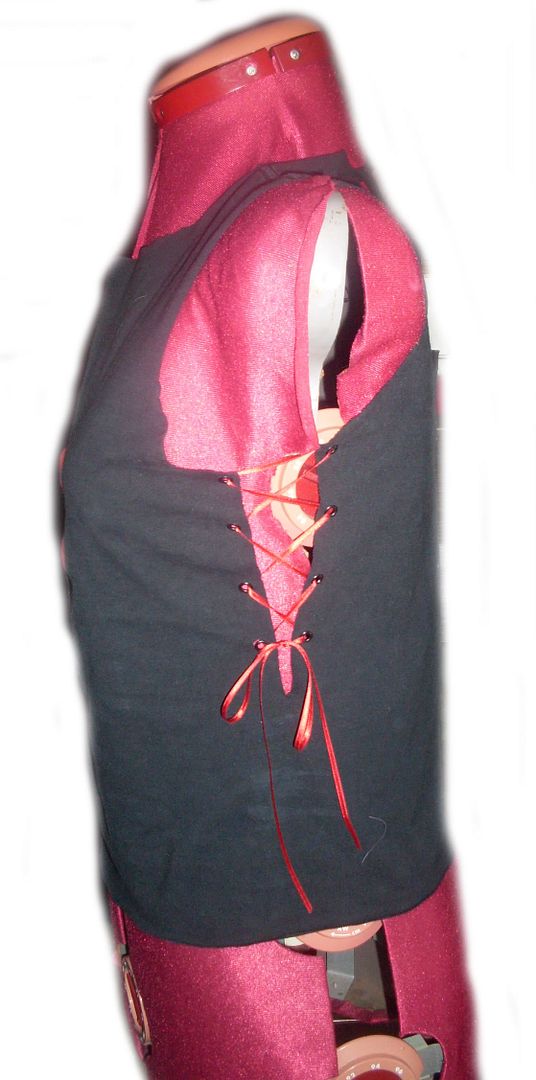 I then made slits in the back and weaved them together.

This is only the story so far....
The t-shirt is now too short, and rolls up. I need to find a way of lengthening it, hopefully to turn it into a long t-shirt without bringing too much attention to my lower waist (my particular problem area)