I have been having a good sort out of my sons old clothes, sorting out those to pass down, to ebay, & to recycle. Some items were to faded, or badly stained to go anywhere but the bin, but, as with many baby/young childrens items, they had cute images on.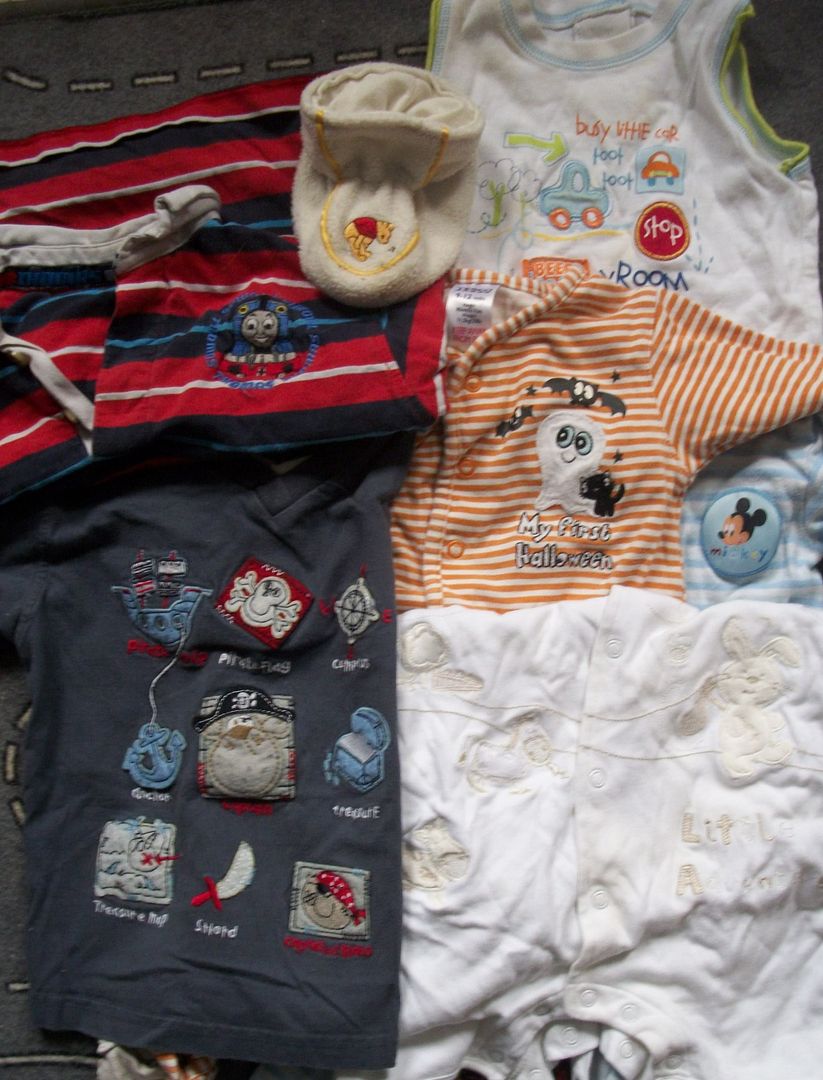 I roughly cut out the images, leaving as large a border as I could as I dont know how much I'll need when I use them.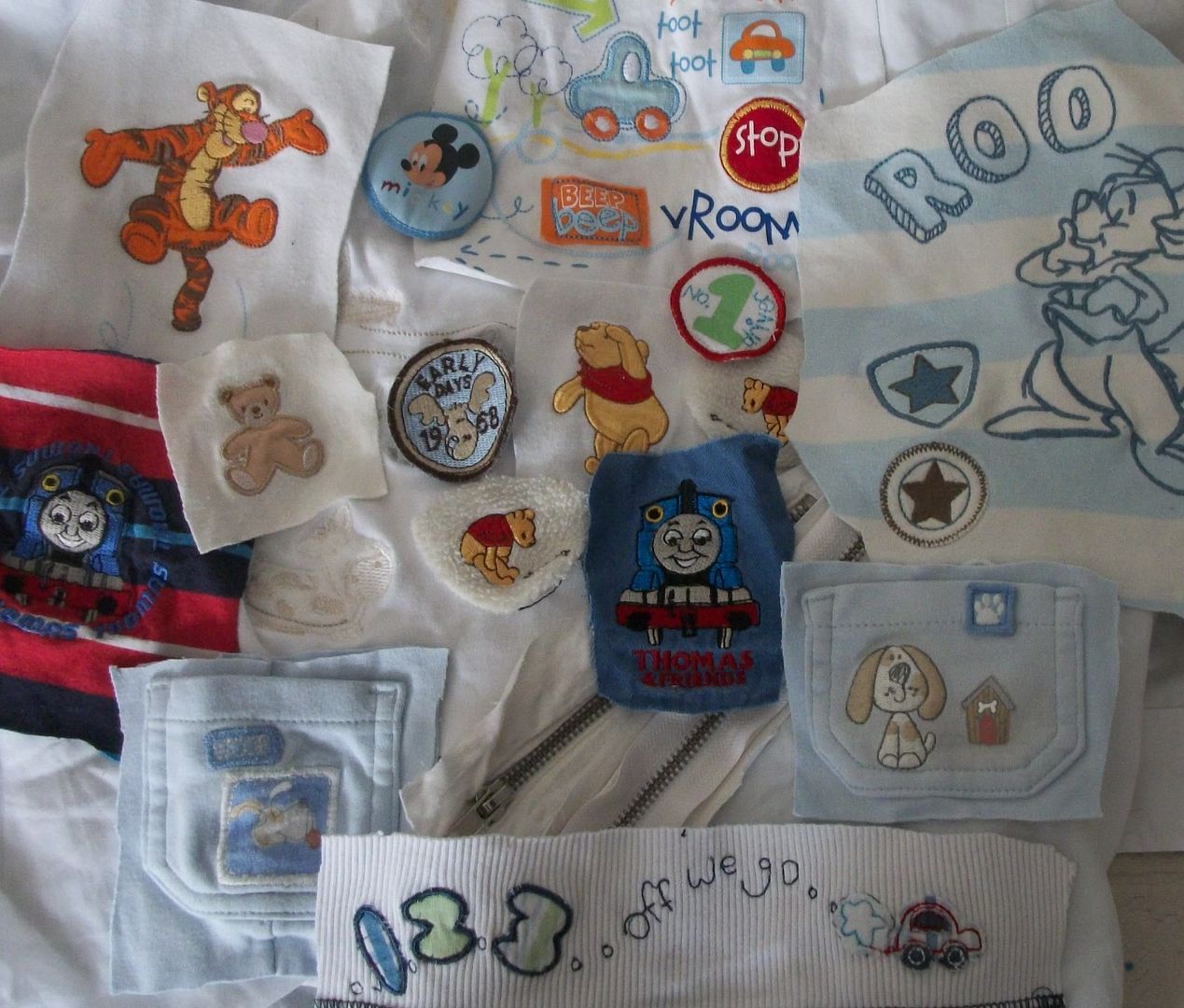 I put them in a box so they are at hand should I wish to sew them onto another piece of clothing, or maybe use one that brings back memorys on a scrapbook page.
I also removed any fastenings such as zips, bottons etc, so these can be used again as well.