With Kai being so long I had huge problems finding foot muffs to keep him warm while in his pushchair. I spotted some online that were fleece blankets buttoned up at the end and attached to the puchchair, I decided I could make similar.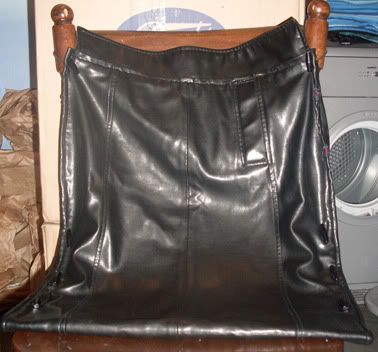 I took my old fakeleather coat and cut a rectangle out of it which I hemmed with a piece of fleece on the inside.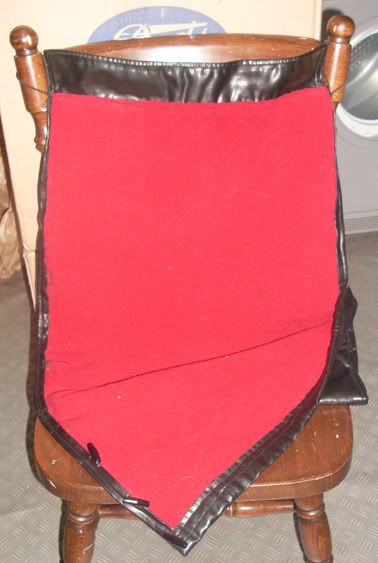 At the top I fastened 2 elastic hoops and buttons. I then attached 3 buttons on each side from the bottom, about 2.5inches apart. and then 3 button holes after these on each side so when done up it creates a pocket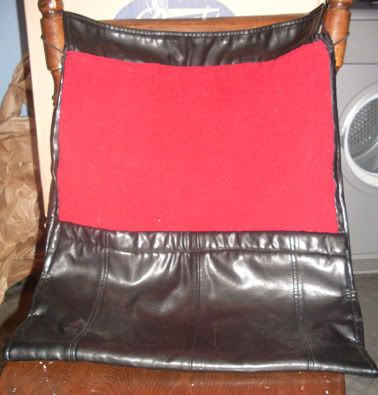 The elastic at the top can be looped around the tubing of the pushchair and done up on the buttons. The feet the slip inside the pocket at the bottom. The 3 buttons at the base allows it to lengthen it still, undo the buttons, and move down a hole (you will end up with buttons with no way to do up).