This is a very simple to make desert with so many possibilities.
Ingredients:
Cake, cut into slices (I used swiss roll)
Icecream (I used 2 tubs soft scoop vanilla)
Sweets/Fruit/Nuts (I used haribo, I wont next time ;-)
Large bar chocolate (I used my fav, cadburys dairy milk)
Initially line a freezable bowl with clingfilm, then line with slices of cake.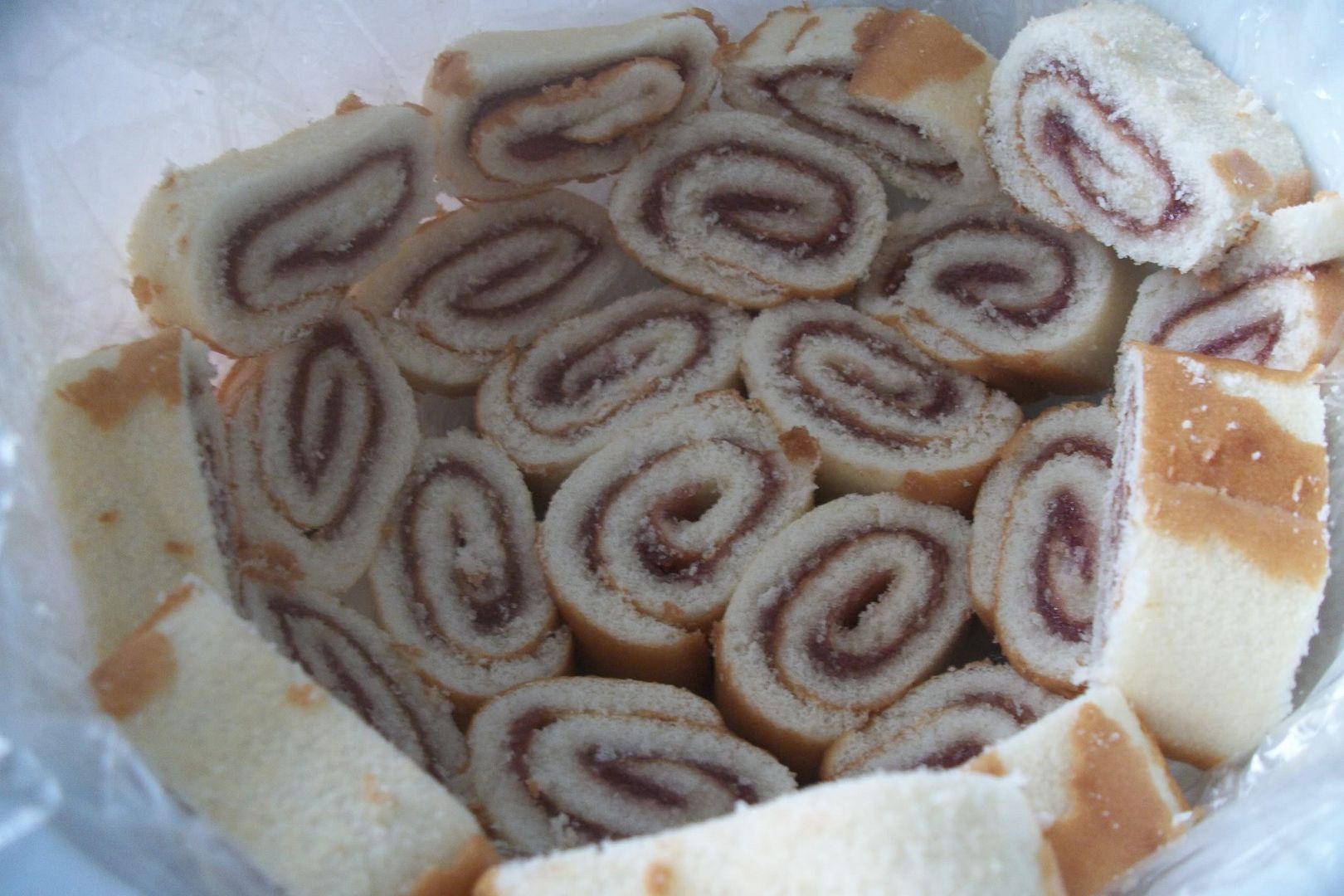 Put a layer of icecream over the cake. If its soft scoop you can use straight away, if not leave it out an hour, or until it becomes soft, first.
Then a layer of treats (sweets/nuts/fruit or whatever takes your fancy)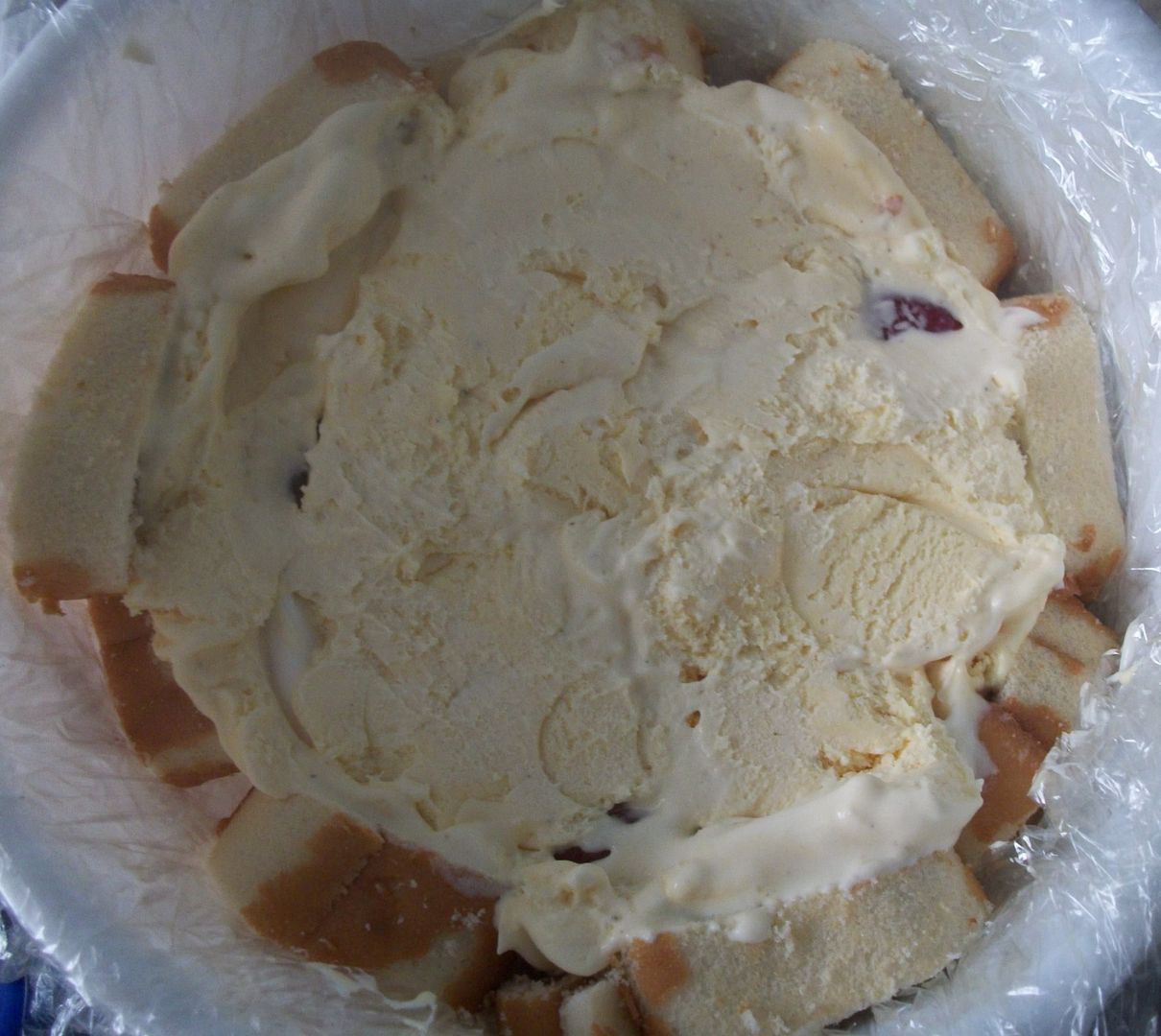 Add another layer of icecream...
When the ice cream is refrozen, melt chocolate, remove cake from the bowl and peel off the cling film.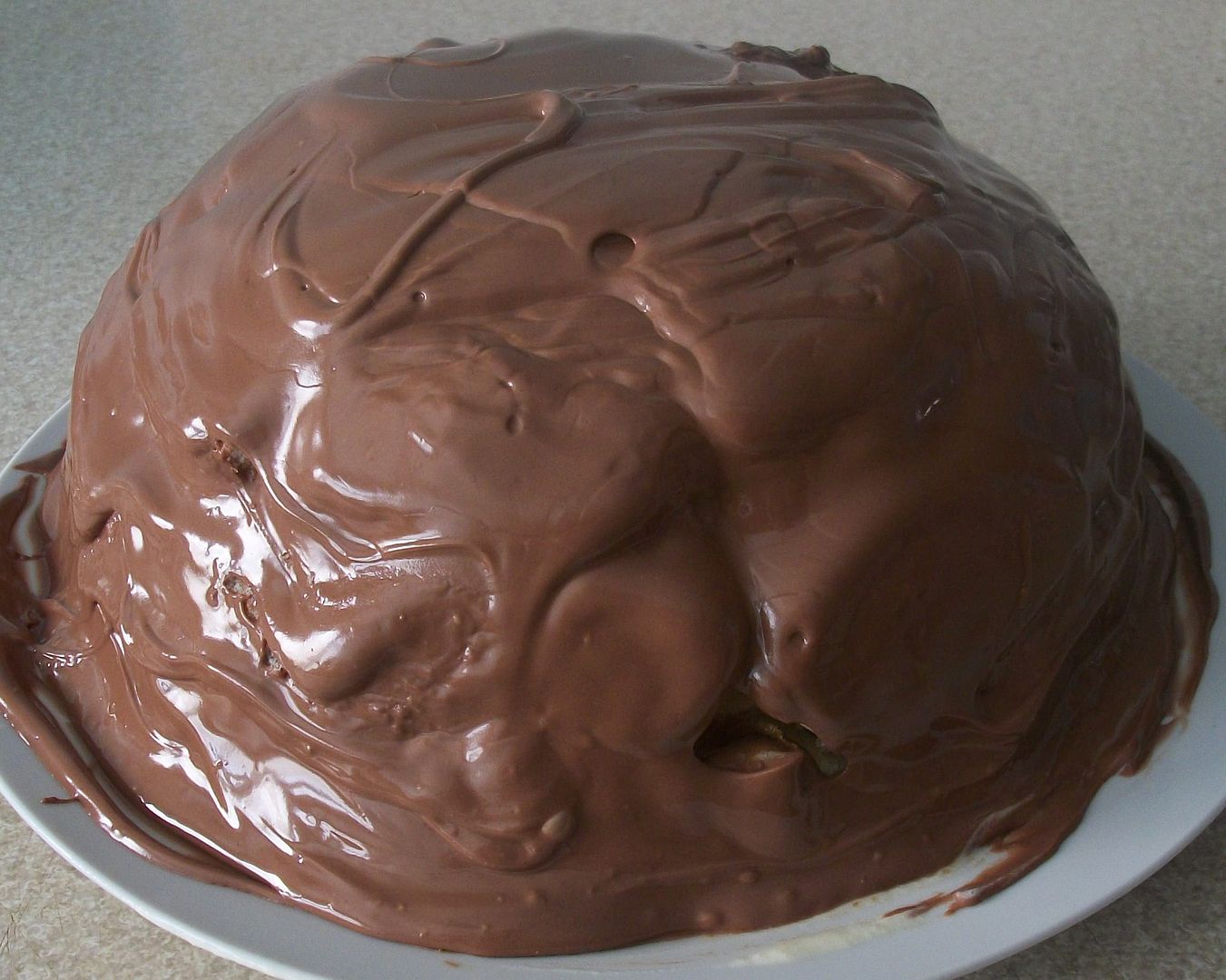 Place on a plate & pour the melted chocolate over the top.