I couldnt find a necklace to suit the dress I'd made, so I decided to use the left over fabric to cover some beads.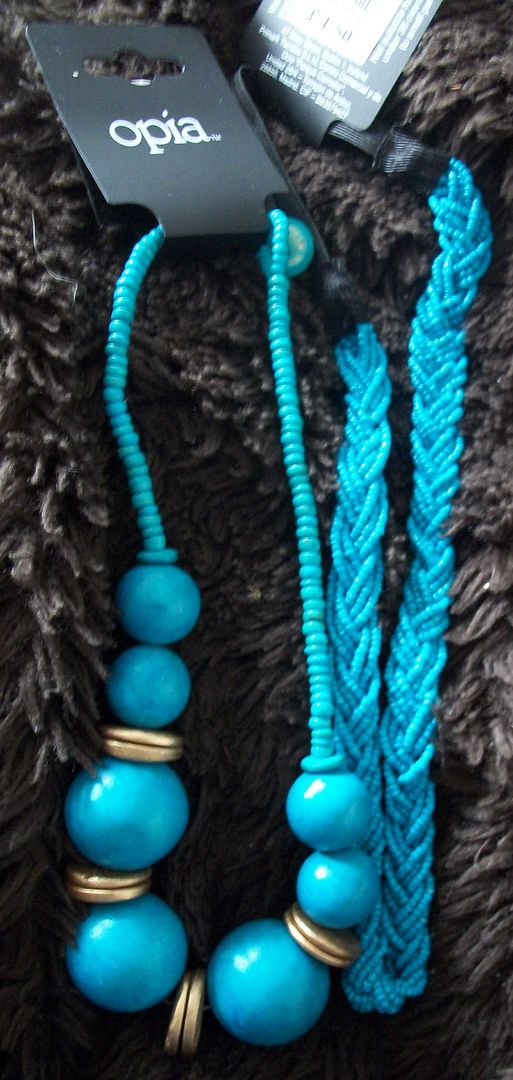 Primark has some great large bead necklaces at the moment so I picked one of a similar colour to the material I wanted to use. I snipped the thread near the fastening and took off all the beads. The beads have lovely large holes, making the whole process easier.
I started with the largest and cut a rectangle of material that would cover it.
I then glued a hem on it, and trickled a trail of glue across the material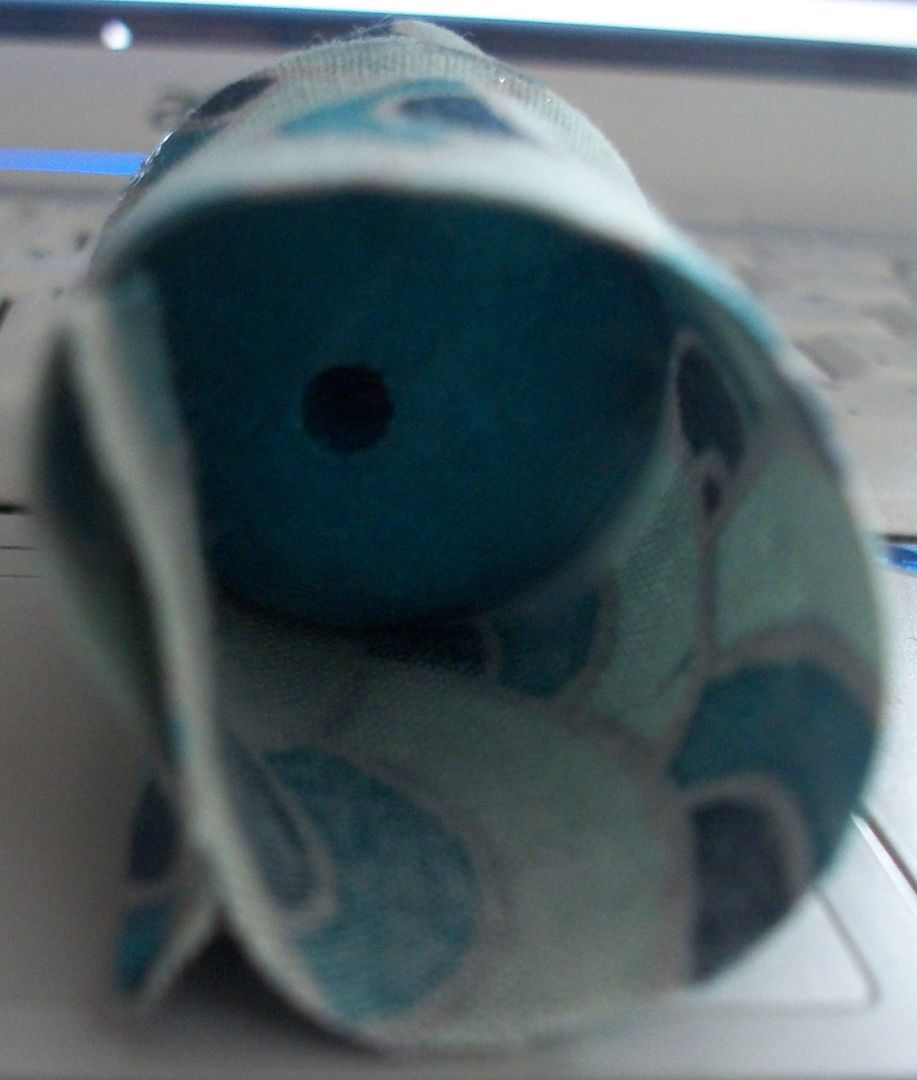 Then rolled the bead on it, with the glue going along the centre of the bead.
I then snipped the edges as shown in the diagram.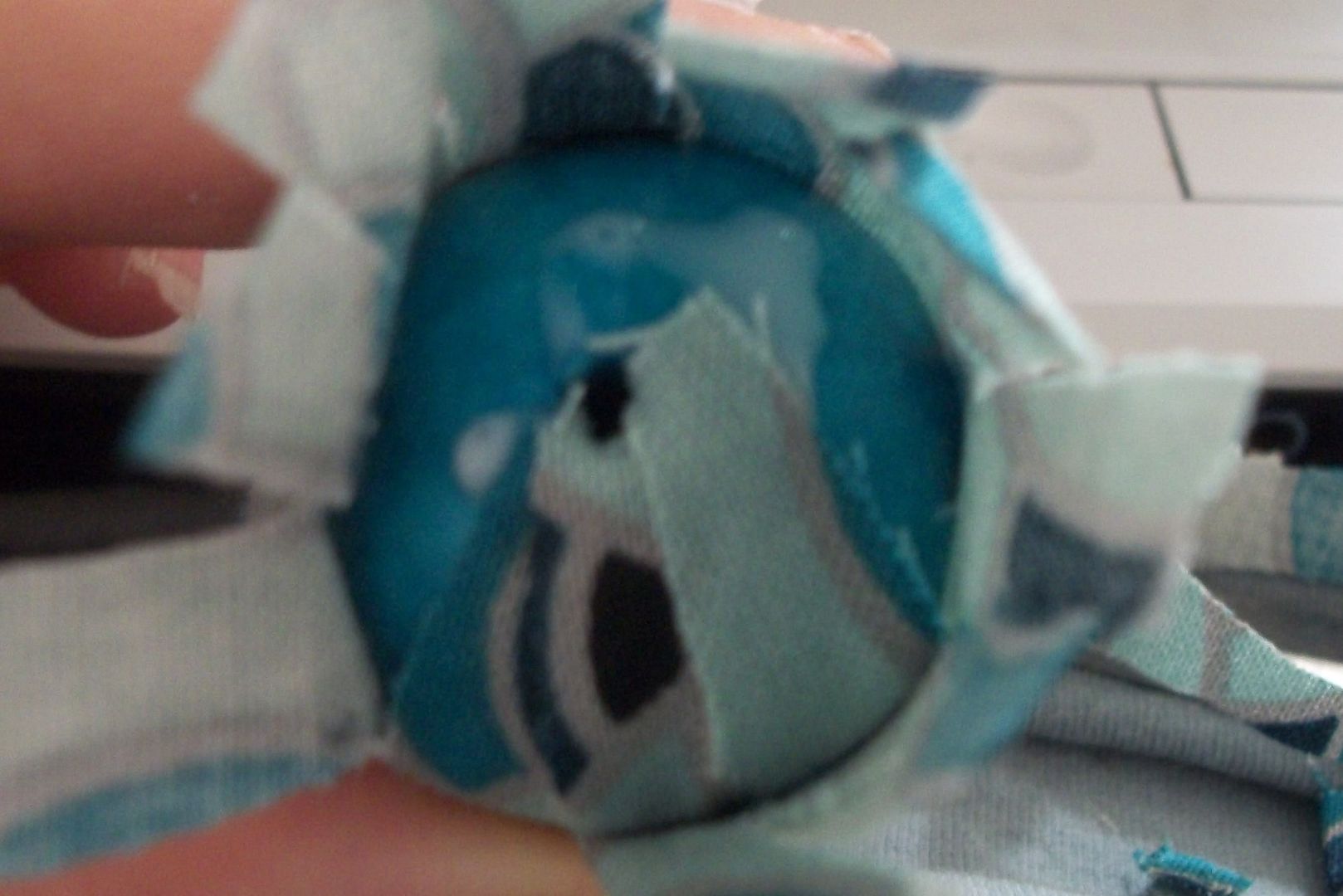 Glue the bead and then tuck the edges into the hole, you can always snip them at this point if they are too long, and a knitting needle or similar helps to tuck them into the hole.
As you can see you dont need to tuck all the edges in, as long as the hole is free, and the bead fairly neat.