Morning Folks, I've just dropped my lil man off for his 2nd visit in the class he'll be starting in September. Though he didnt want to go initially, once in he happily sat at the table full of dinosaur toys & kissed us goodbye. I did feel a bit teary to leave him but am unsure why.
With only 2 & 1/2 weeks left at his nursery, where the staff have been lovely to both of us, its time to make them a card to show our appreciation, so what a perfect time for the "For Teacher" card challenge over at
Creative Craft World Blog
!!!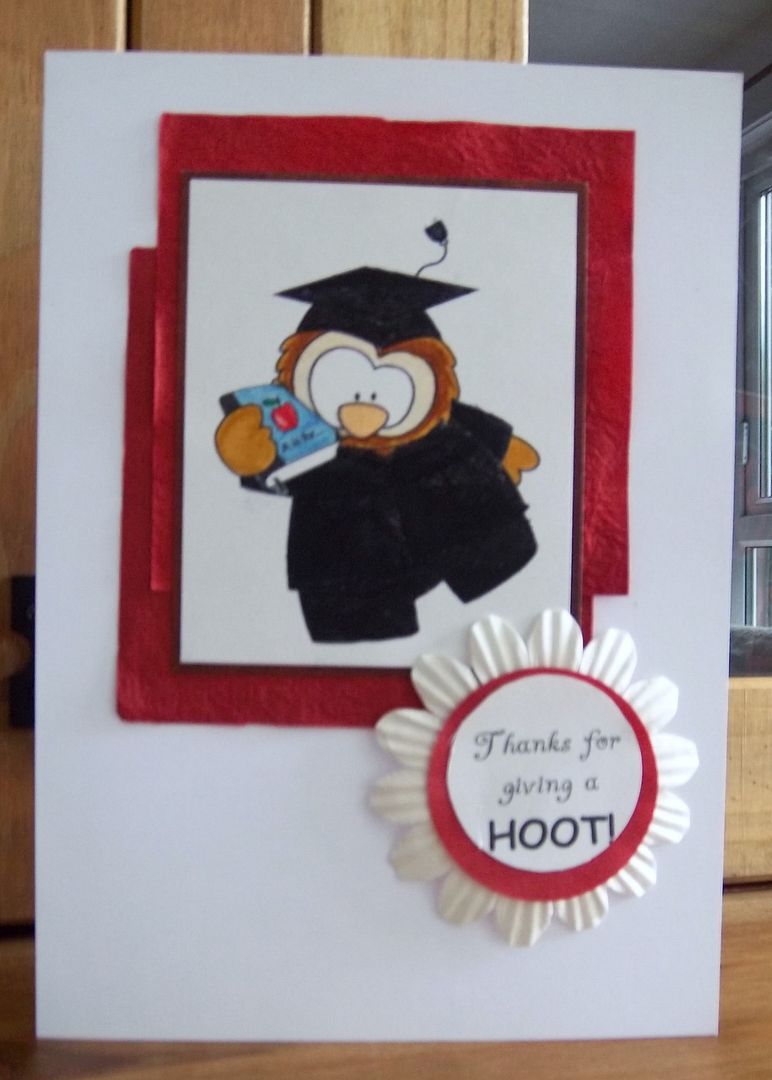 Heres the one I did as Guest Designer this week at
CCW
I used the "Hoot Hooray" digi stamp from
Whimsie Doodles
(our kindly sponsor this week) - He originally comes holding a graduation certificate which I didnt think was quite age appropriate for nursery so I cut it out and added a book instead.
Not only could you win a prize for entering the challenge but theres also a discount!! Go have a lookie-see
HERE