The first meal we made on the FEAST bus was PIZZA!! totally from scratch!!! Though we havent been given the recipe folder yet I did find a similar recipe for the base so we could make it at home.
This one
500g flour
7g sachets yeast
1/2 tsp golden sugar
2tbsp oil
325ml lukewarm water
Homemade tomato sauce (
HERE
)
cheese & anything else you want on top.
Sift the flour into a mixing bowl & make a well.
Mix the yeast, sugar, oil into the water. Leave a few minutes before before pouring it into the well in the flour. Slowly draw in the flour while stirring until you have a lovely dough.
Knead for a while before putting into a large floured bowl, put a bit of flour on top. cover with a damp cloth & leave in a warm place to rise for about an hour.
Remove the dough & knead it again. This amount should make 2 large pizzas - if theres too much you can store it in the fridge or freezer.
Cover a baking tray with baking paper. Add the dough on top & either stretch, push or use a rolling pin to get the pizza base into the height, size and shape you want .... remembering it will rise to double its height when cooked.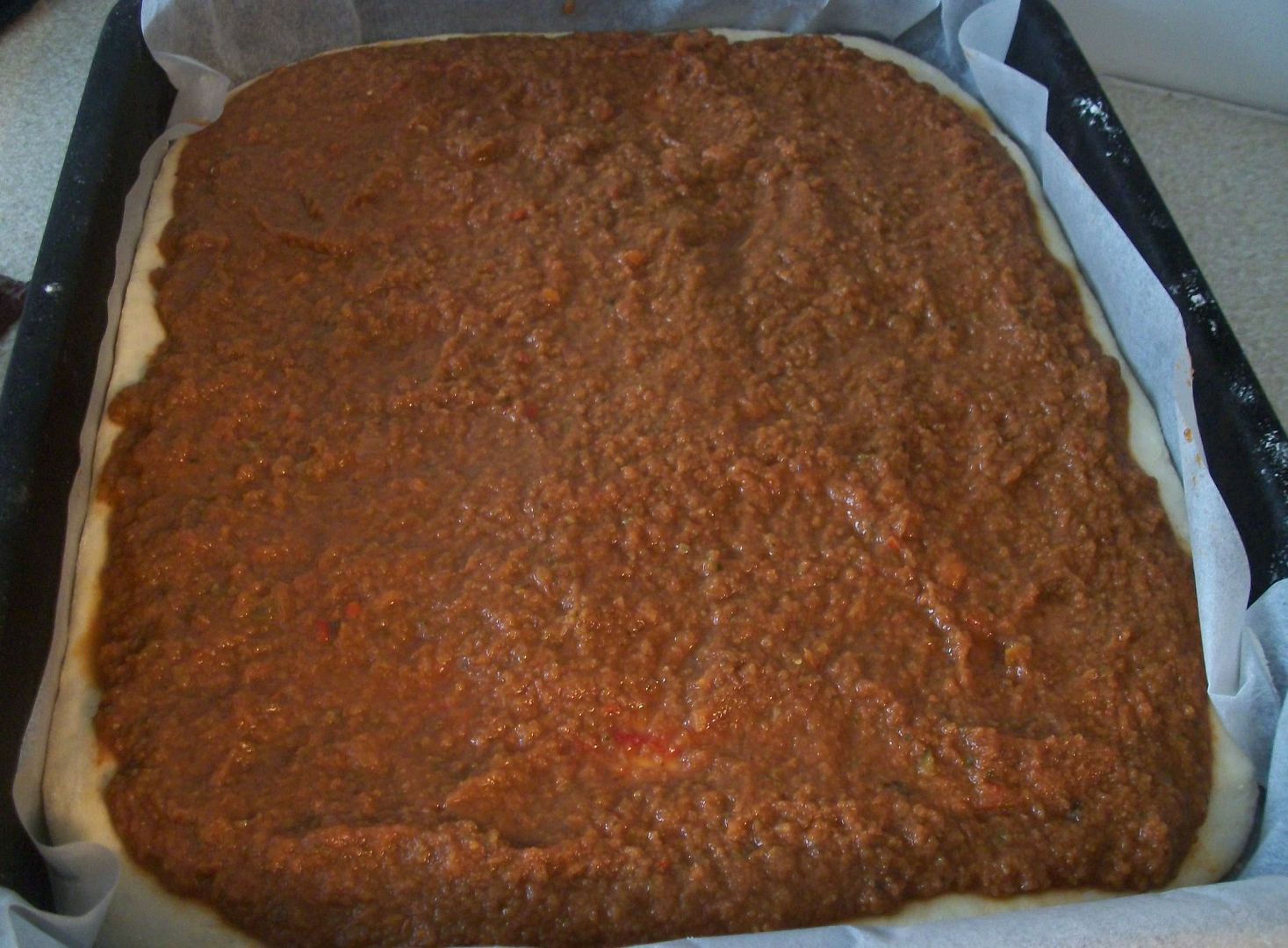 I use a ladle to scoop a spoonful of tomato sauce & spread it out with the bottom of the spoon.
This photo shows how much is too much to use, lol, it leaves the pizza a bit soggy. The next time I made it I put a thin layer which worked a lot better,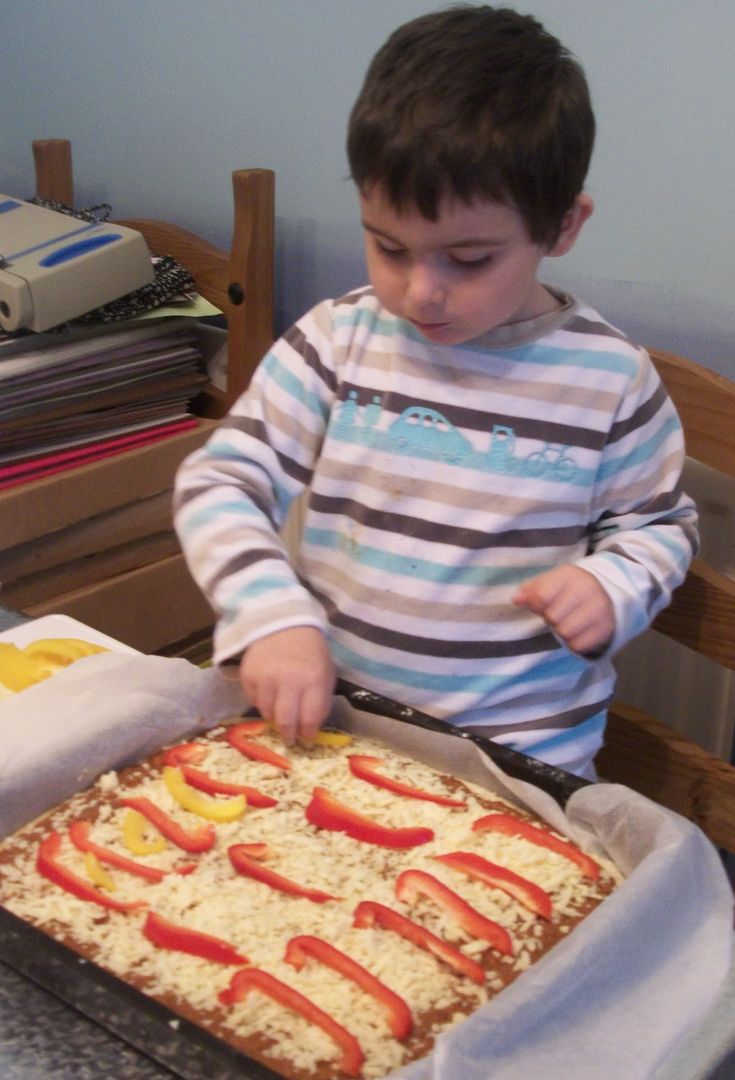 Add your toppings - I got Kai to do this for me :-)
Bake at 160C until it goes golden.
Enjoy!!