I make these as a quick snack or pud, & they always disappear very quickly.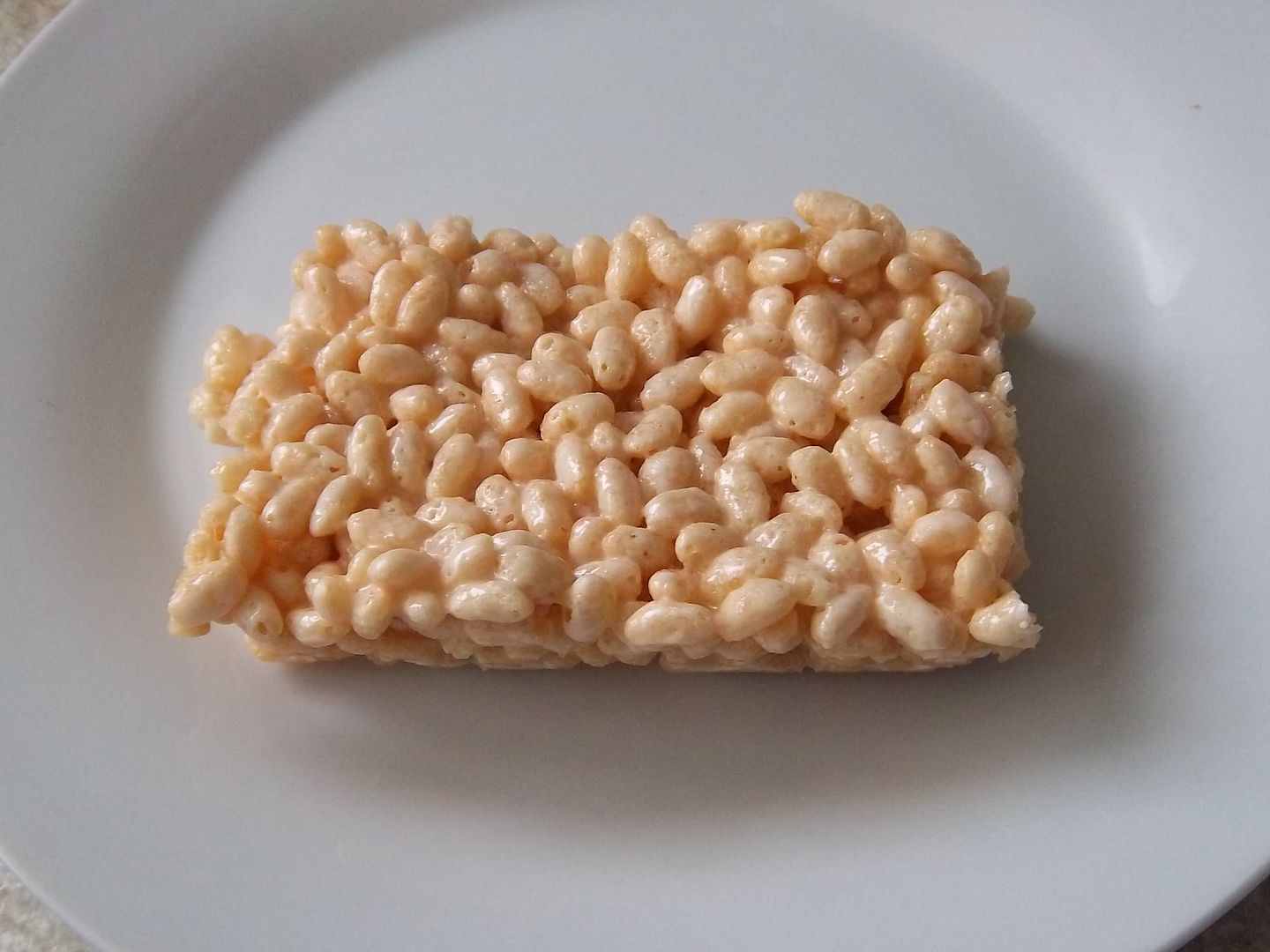 You will need....
50g butter
200g white marshmallows
150g crisped rice cereal
Melt butter (or marg) in a large saucepan over a low heat. Add the marshmallows and stir until melted & well blended. Cook for a further 2mins, stirring constantly. Remove from the heat.
Add cereal & mix until fully covered
Using a wet spoon or geaseproof paper press mixture firmly & evenly into a buttered tin (I always line mine with greaseprook paper for ease). Cut into squares when cool.
Tips & alternative versions
While the krispie squares are setting film the saucepan with boiling water to make it easy to clean.
Add raisins, cherries, choc chips or other ingredients with the rice cereal to make slightly different krispie squares.