I've been noticing that more & more companies are using potatoe starch in the batters/bread crumb covering on fish fingers & after watching children making them on cbeebies I decided to try making my own.
I defrosted some white fish fillets & roughly sliced into fingers. I then dipped these in flour I'd mixed with a little bit of pepper earlier.
Next was a dip into whisked egg before covering in breadcrumbs
I placed the fishfingers onto a baking tray & popped into the oven at 180C until they turned golden.
Sooooooo easy to make I should have done it years ago.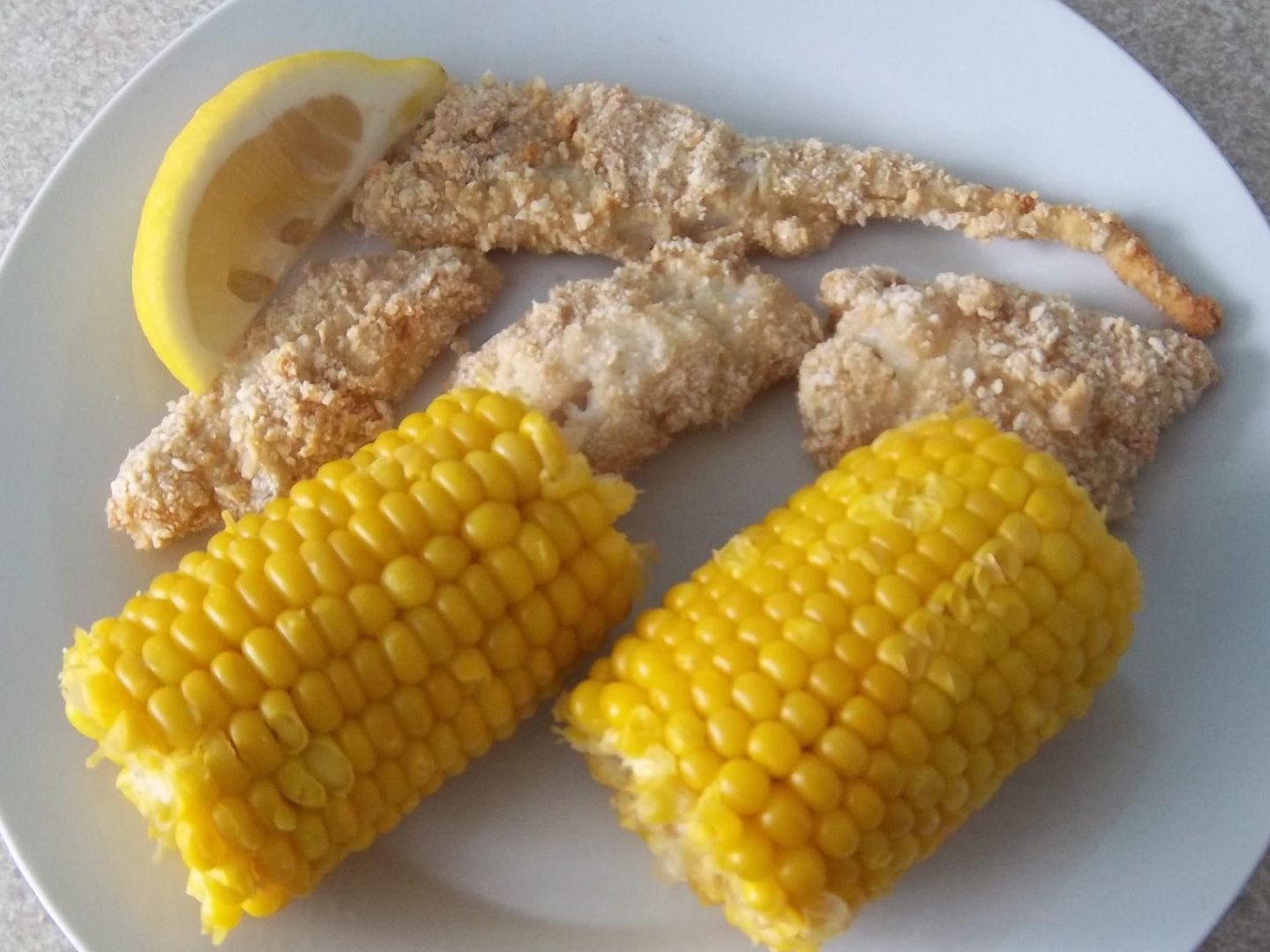 The texture was lovely & the fish taste so much fresher & stronger than usual.
The breadcrumb topping however was a bit bland (though the lemon I squeezed onto them was lovely), so next time I'm going to try adding Parmasan to the breadcrumbs, or maybe lemon zest & chopped parsley to add more flavour.