You will need:-
Oil
1 large onion
1 red pepper - cubed
1tsp hot chilli pepper or 1tbsp mild/medium (I actually use 1/2 tsp cayenne pepper instead as my lot dont like chilli)
1tsp paprika
1tsp ground cumin
500g minced beef
1/2 pt beef stock
600ml homemade tomato sauce (see
HERE
)
1/2 tsp dried Marjoram
Salt & pepper
tin Kidney beans
tin baked beans
Method:-
add a splash of oil to the pan & cook the onions in it, on a low heat, until soft (about 5mins)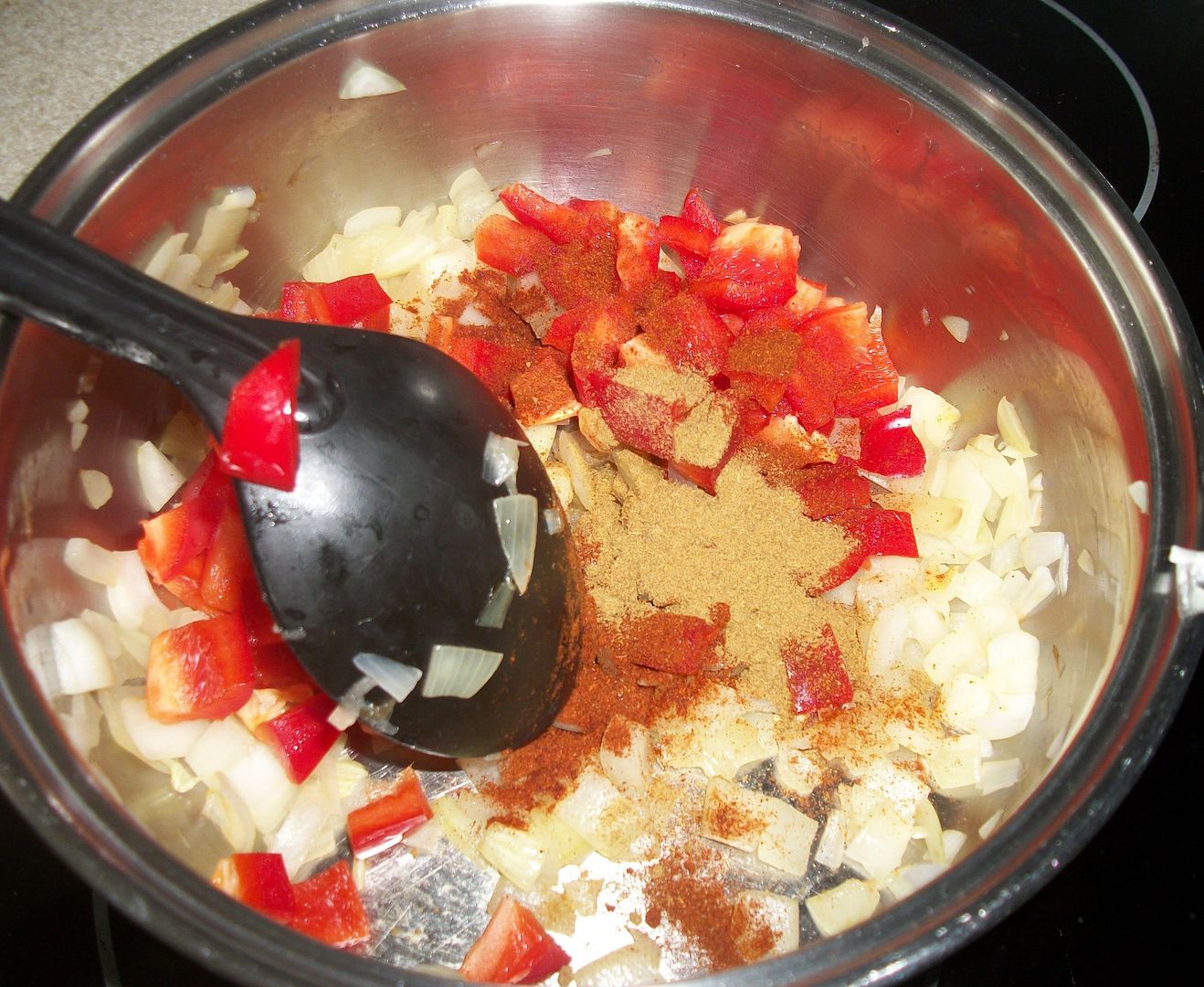 Add the red pepper, chilli, paprika & cumin, stir. Cook for a further 5 mins stirring occassionally
Add the mince & cook until brown before stirring in the stock, tomato sauce, marjoram, salt & pepper (to your own taste)
Bring to the boil, stir, then simmer for 20mins stirring occassionally to make sure the bottom of the pan doesnt catch.
Finally add both cans of beans & simmer for a further 10 mins.
Taste to see if it needs any more seasoning, if it does then add it.
Remove from the heat & leave for 10mins to allow flavours to infuse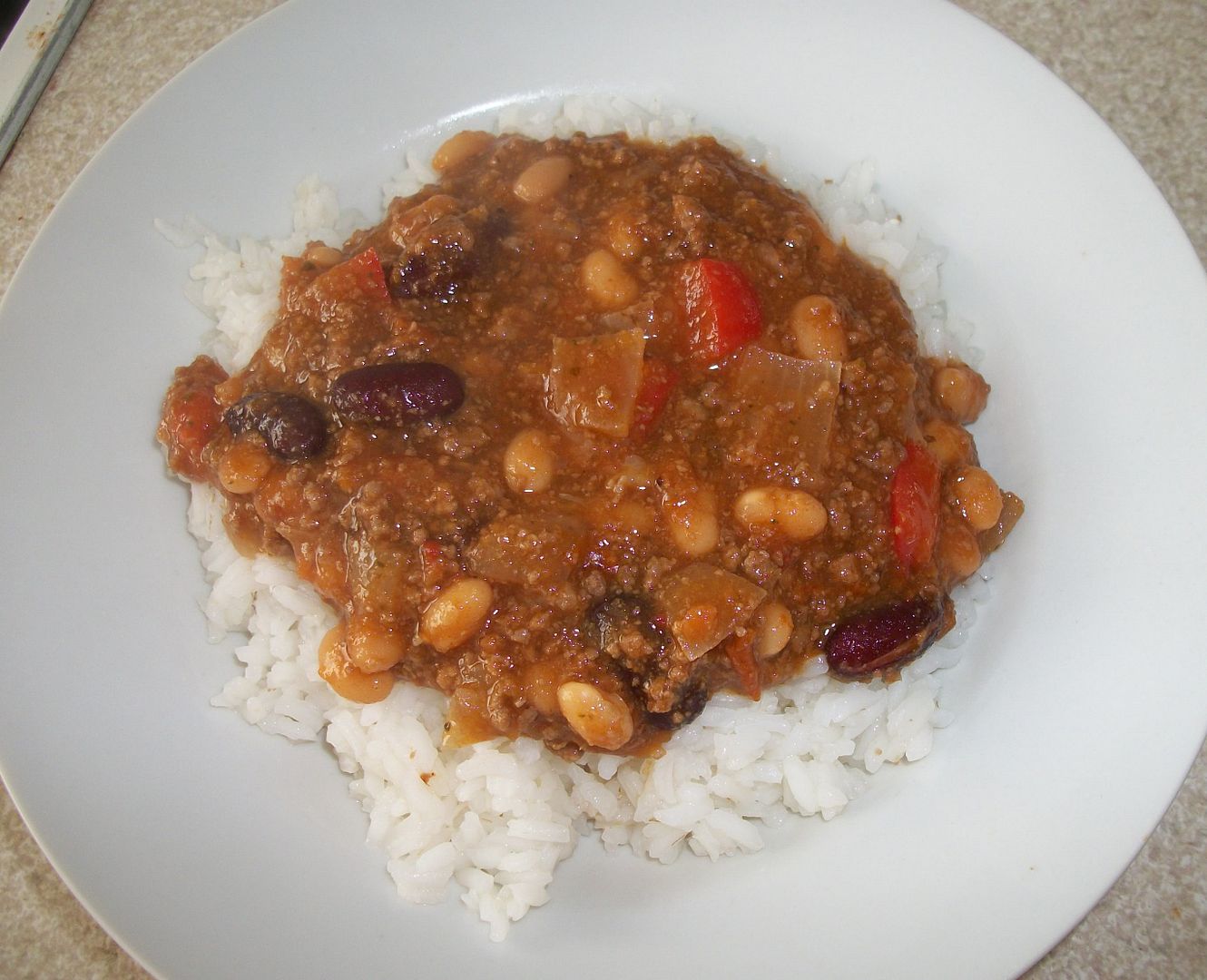 Personally I enjoy it most served on a plate of fluffy white rice.