With Strawberries so cheap this summer these cupcakes are a definate must try & have become a favourite of mine.
You will need...
120g sugar
55g unsalted butter
1 large egg
180ml natural yogurt
2 tsp vanilla extract
170g self-raising flour
1 1/2 tsp baking powder
1/4 tsp salt
1/4 tsp baking soda
1/2 cup fresh strawberries, diced
60g butter, softened
60g cream cheese
200g icing sugar, sifted
Fresh strawberries to garnish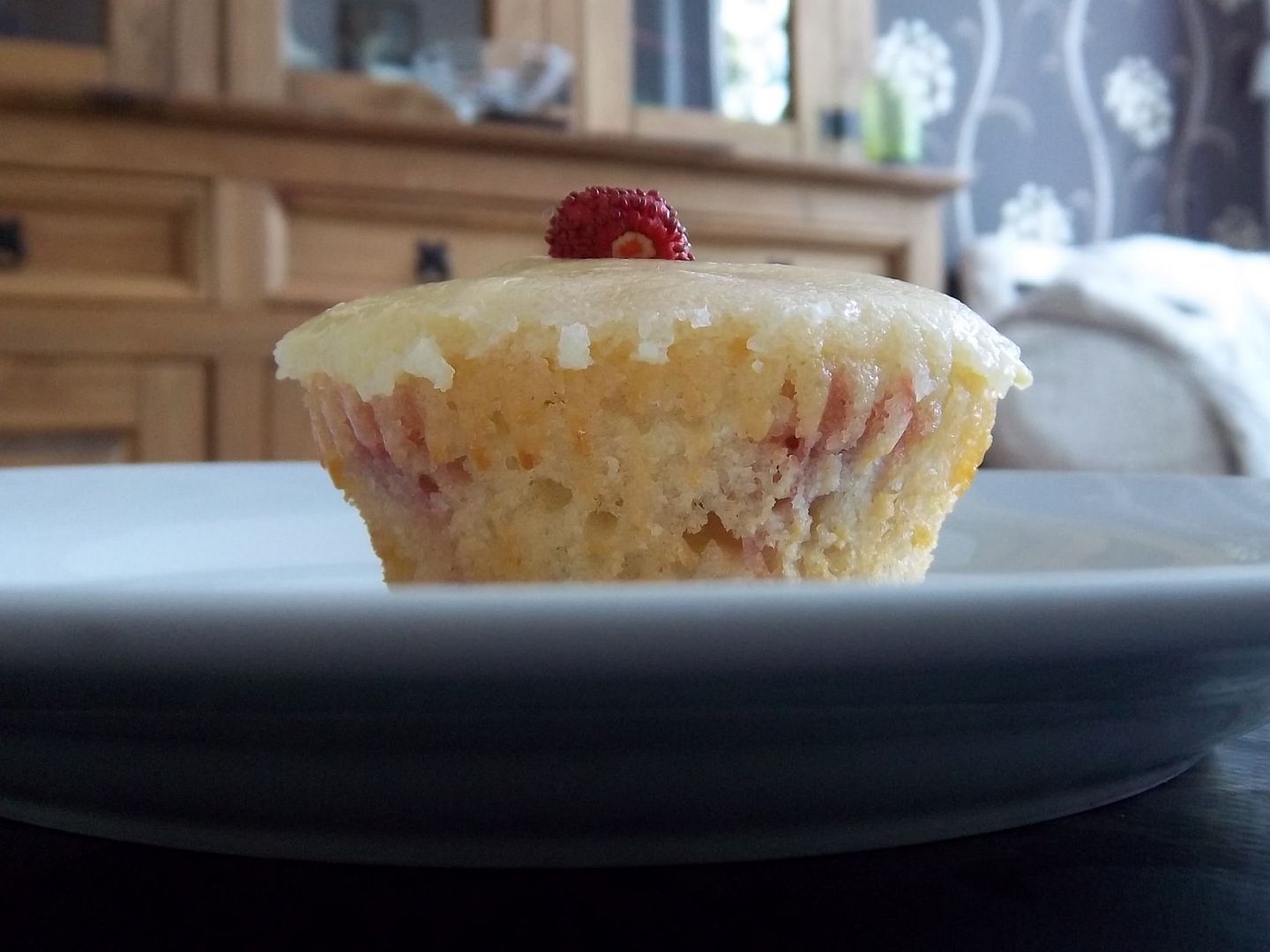 Cream the sugar & unsalted butter until light & fluffy.
Add egg, yogurt & 1tsp vanilla extract, stirring until smooth & well blended.
Sift in flour, baking powder, salt & baking powder & mix.
Fold in the strawberries
Spoon the mixture into about 12 cupcakes & bake at 180C for about 20-25 mins
To make the frosting cream together the softened butter & cream cheese until creamy.
Gradually add the icing sugar, then the remaining vanilla extract.
When the cupcakes are cool add the frosting & garnish with a strawberry (I used wild strawberries from my garden)