I made a bookmark / keyring for Kai's teacher as a thank you for all her hardwork, support & kindness this school year.
I thought as a Pre-school teacher the jumping child pendant with a heart was perfect for her.
It is made from a strip of ribbon that can be placed within a book to keep her page, but is also long enough so if she isnt an avid reader she can use it as a keyring due to its large lobster clip end.
Finally I made a little backing card for it to slip on to give it a bit of proffessionalism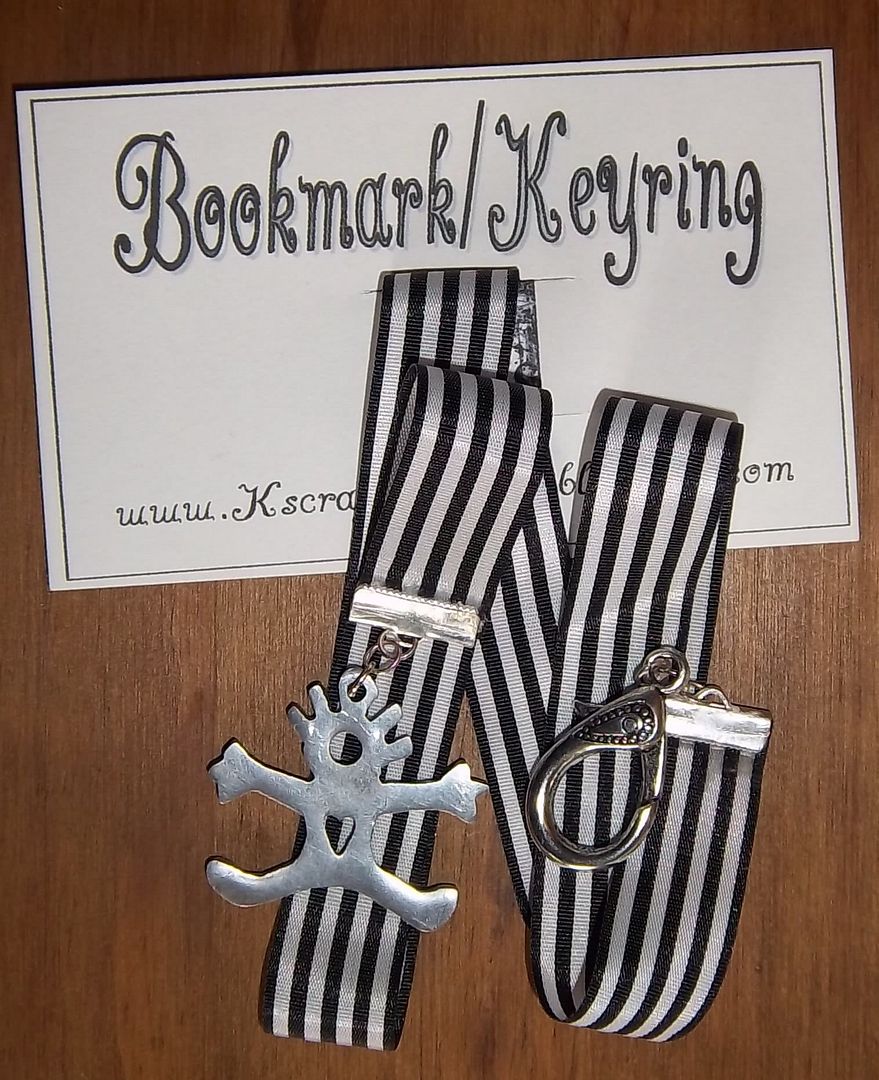 Tomorrow I'll is the last part of the "teachers" trilogy & I'll be showing you the cards I made for the teachers