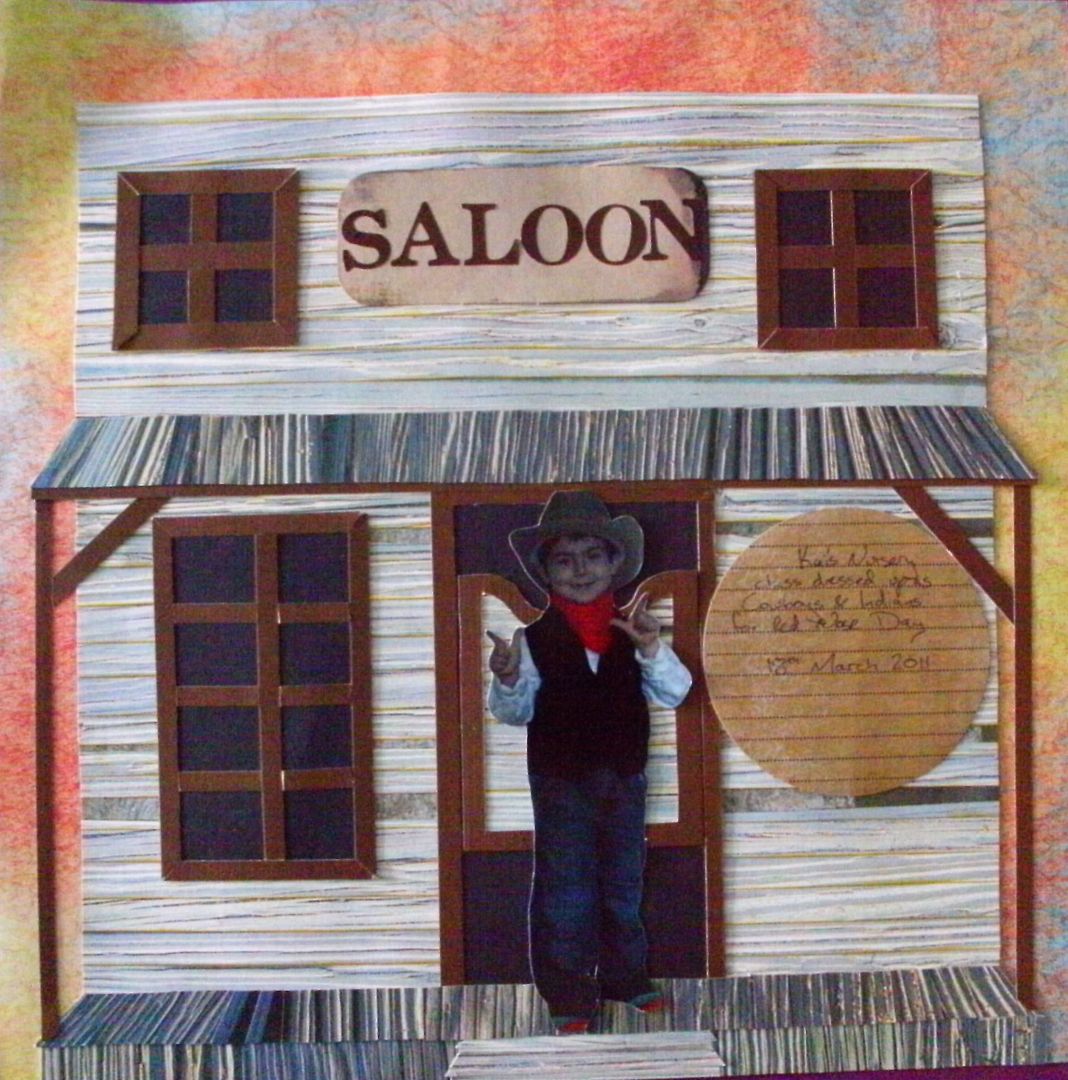 Here's a scrapbook page I made to show off Kai in his cowboy outfit.
Each plank of wood you see has been cut out and stuck on to give the shape of the saloon. I also add black & brown card to add more detail.
The letters "Saloon" are stuck onto the back of a tag I aged with a bit of black ink.
I added a circular journalling circle which reads....
"Kai's nursery class dressed up as Cowboys & Indians for red nose day" & then dated.
As it was only Kai that was important in the photo I cut him out & placed him in the scene I had created.