Last Month not only was it my nieces 1st birthday but she also had her naming ceremony.
These are the cards I made for her ....
Her nick name is lil dot as this is what my brother said when she was born "she's just a lil dot", so I combined dots into this card. The first letter is a thicker, as is the "underline" and the smaller ones peel offs. I added to the spotty theme by using a fiskars cutter to edge the dotty paper, and card candy that matched the other colours.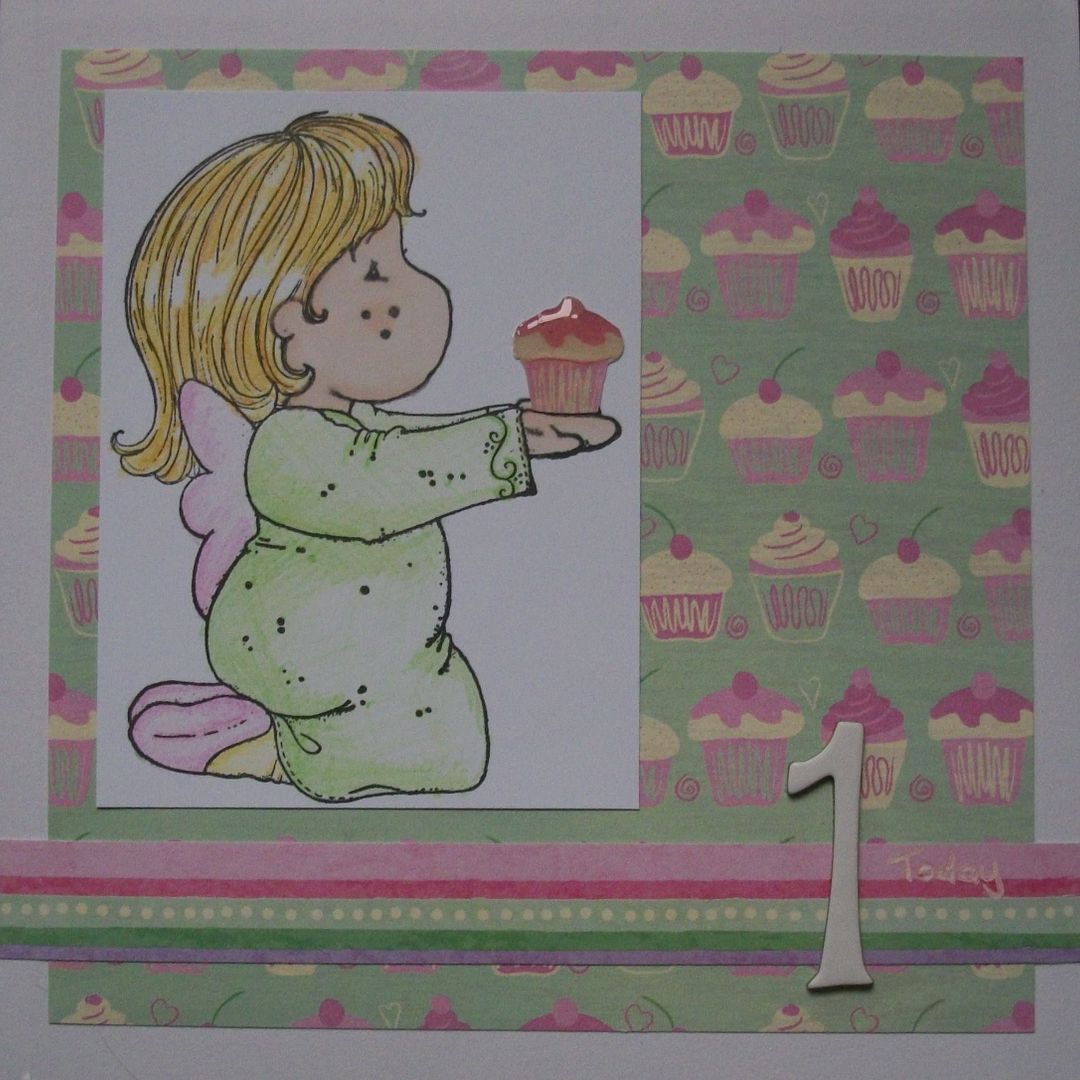 I thought a single cupcake was perfect for a 1st birthday so cut it out of the background paper and and used glossy accents on it. I coloured in the stamped image with promarkers for the skin, and pencil crayons for the rest