I asked last month at the end of
this
post what you liked/disliked on blogs, and the main thing that kept re-occurring was word verification. People really dislike it, myself included. Its meant to stop "bots" posting on your blog but it can also stop others posting comments as well. If you make people jump through hoops, even one or two some of them will get fed up & give up, & you lose a valuable comment. (all comments are valuable, its great to have feedback and shows you what is & is not working on your blog).
So have a lil think, do you need word verification on your blog? I have all comments emailed to me automatically, and on average check my email twice a day at least. Any spam that might get posted can then be deleted. I have only ever received four spam messages, and thats in about a year, 3 of those were before I removed word verification so it doesnt seem to be a preventative, more of an annoyance.
Today I will show you how to turn word verification off, as well as how to have comments emailed to you. Its very simple
Go to your Dashboard and select "Settings", then "Comments"
Close to the bottom of the page it says "show word verification for comments, yes, no"
Choose the one you want to do.
At the very bottom of this page it says "comment notification email", if you want to receive an email every time you get a comment then fill your email address in here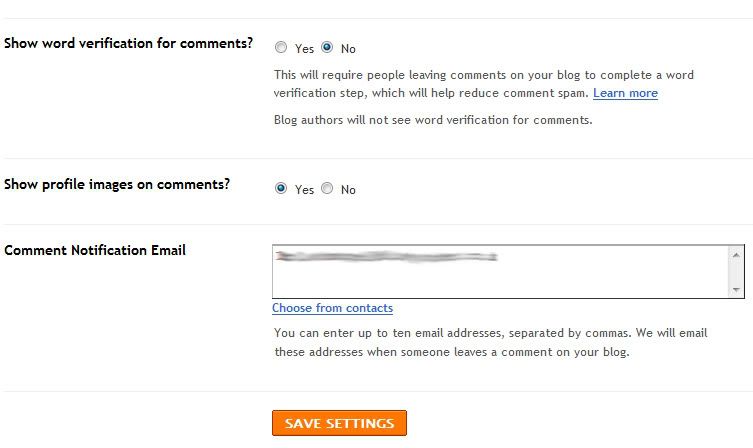 I hope this helps someone, or at least makes you think :)