Sometimes it can be quite annoying that you pick up a Promarker, use it and it isnt the shade you expected it to be. This is even more so when you have several colours that are similar (such as the skin tones). I use a sticky dot system, its simple and effective.
When I got a new promarker I colour in 2 sticky dots with it, I then stick one onto the other and pop it onto the flat edge on the lid. One sticker wont do it, the black of the cap makes the colour appear darker so layers is needed. I colour both in so if I dont put the sticker exactly on top of the other theres no white edges.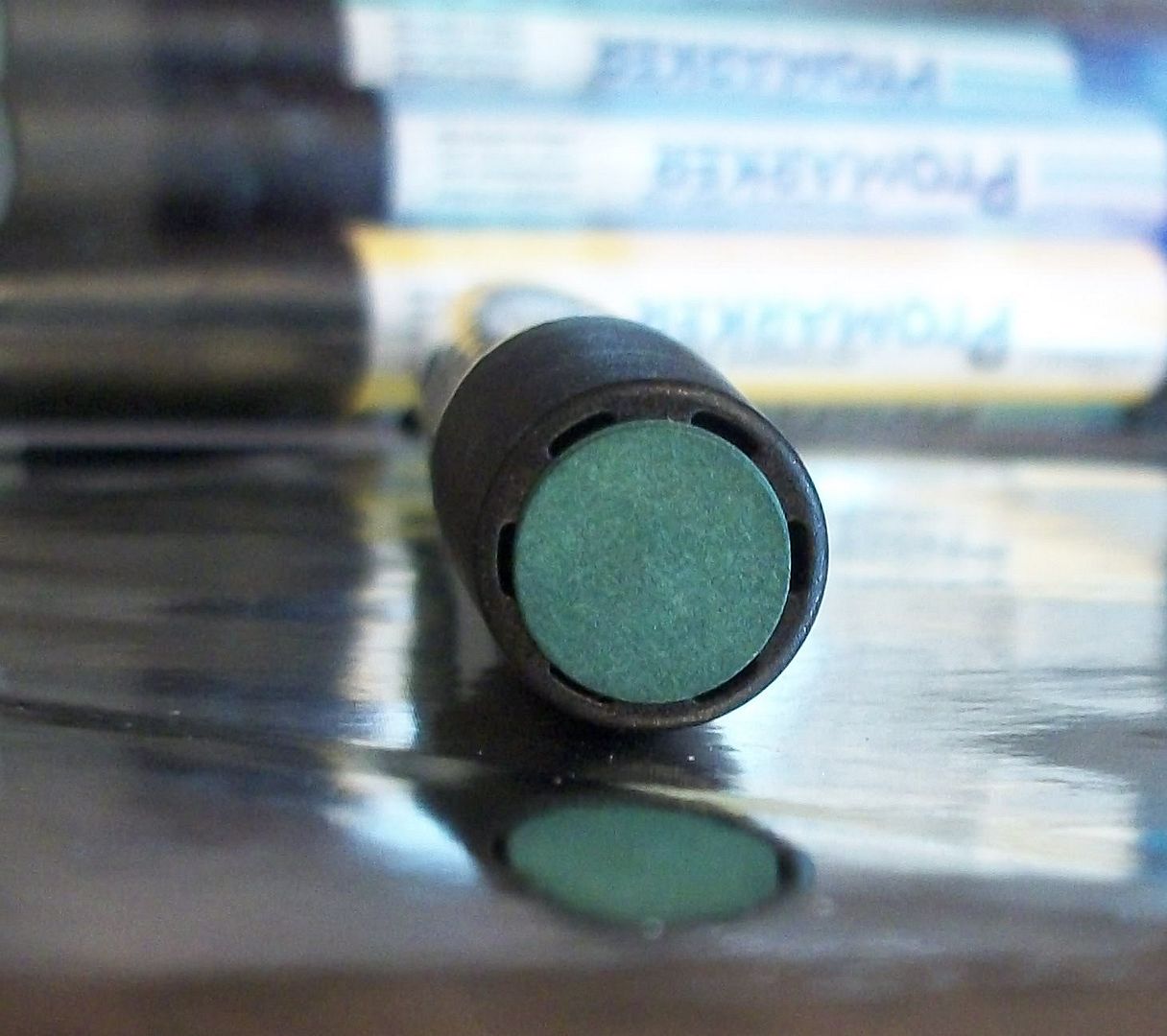 I can quickly see which one I want.....
....especially as I keep my promarkers in a ferrero rocher box.