I picked up a mirror from poundland for my downstairs toilet. I liked the swirls on the frame but not the colour, and thought it a bit snoresville.
(why its on a black sack will become obvious soon, and ooo look, my lil fingers waving at you!!)
I took the mirror and back off and laid it onto a black sack to work on. I stuck on embellishments I had removed from another project that I'd lost interest in with a glue gun.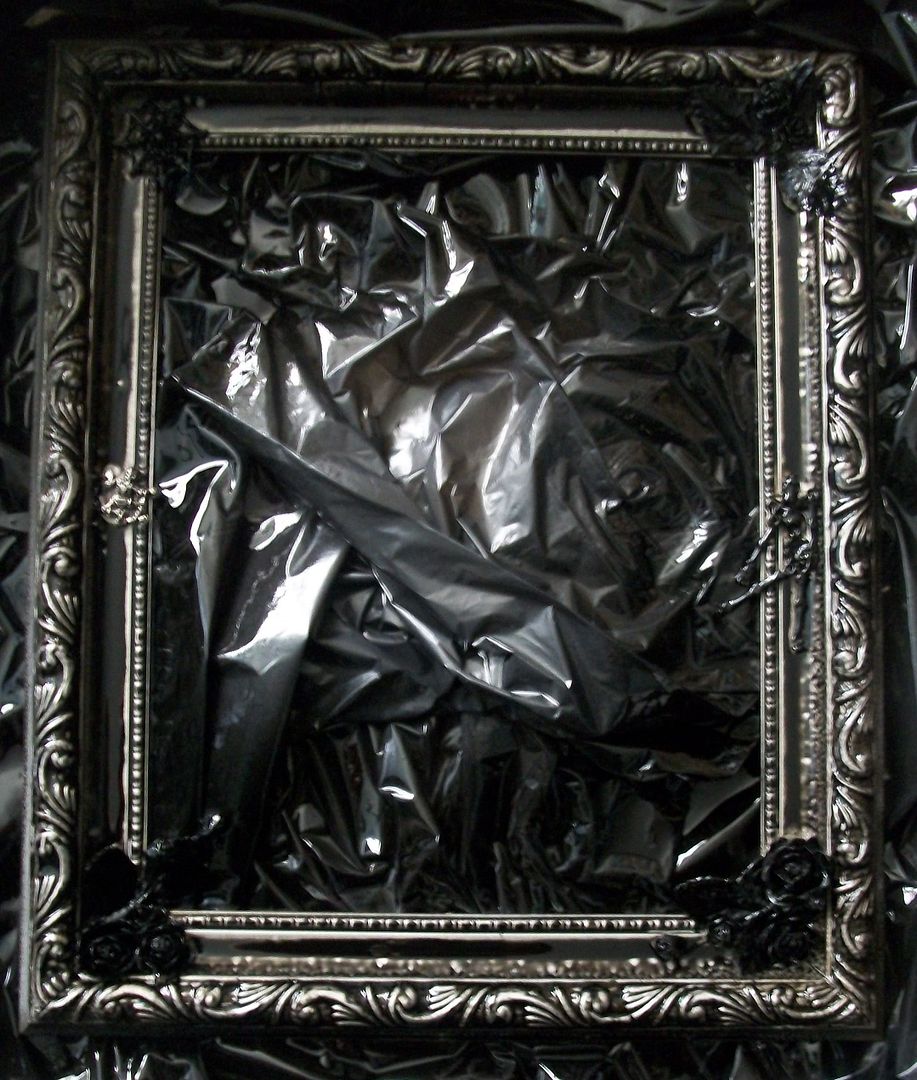 I then gave it a coat of spray paint (see, this is why there was a black sack behind it)
One coat was not enough, but better to do several thin coats and let it dry imbetween than to do a thick coat and have it run.
Do the coats from different angles to ensure an even coverage and that the paint gets to all the nooks & crannys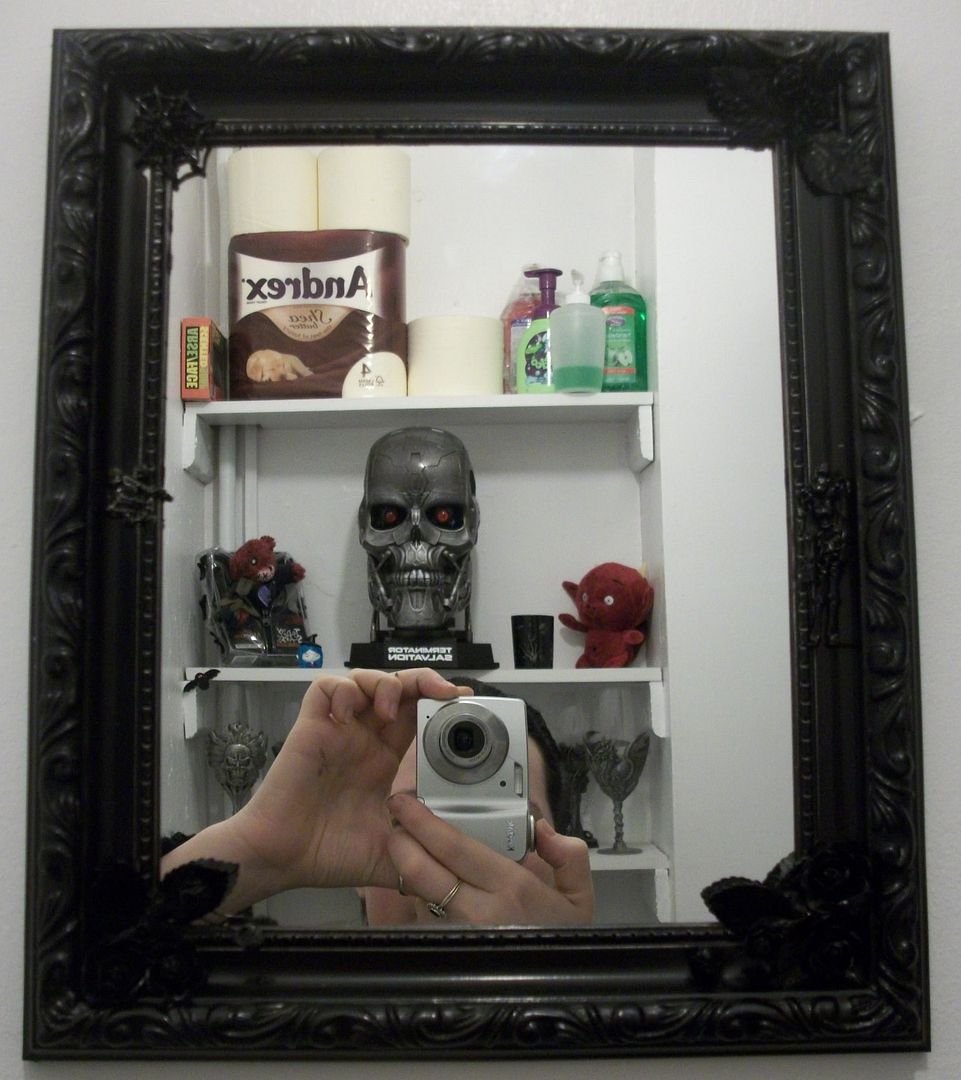 When dry replace the mirror and backing, hang up directly opposite the terminator head, goblets & other oddities, then take a photo! Oh boy I'm glad the way I hold a camera at this height hides my face :D
Note to self, make a curtain rail and curtain to hide the cleaning goods at the top, Kando hand wash and Andrex cocoa butter loo roll does not enhance the gothic feel! Maybe a coffin to keep them in? A coffin in the loo, now that would be novel!!!!
I actually had to stand on tippy toes to take this as my OH is about a foot taller than me and he wants to use this mirror as well, without bending over double like he has to for most of the mirrors in the house which are positioned for me & the kids.
A few close up details......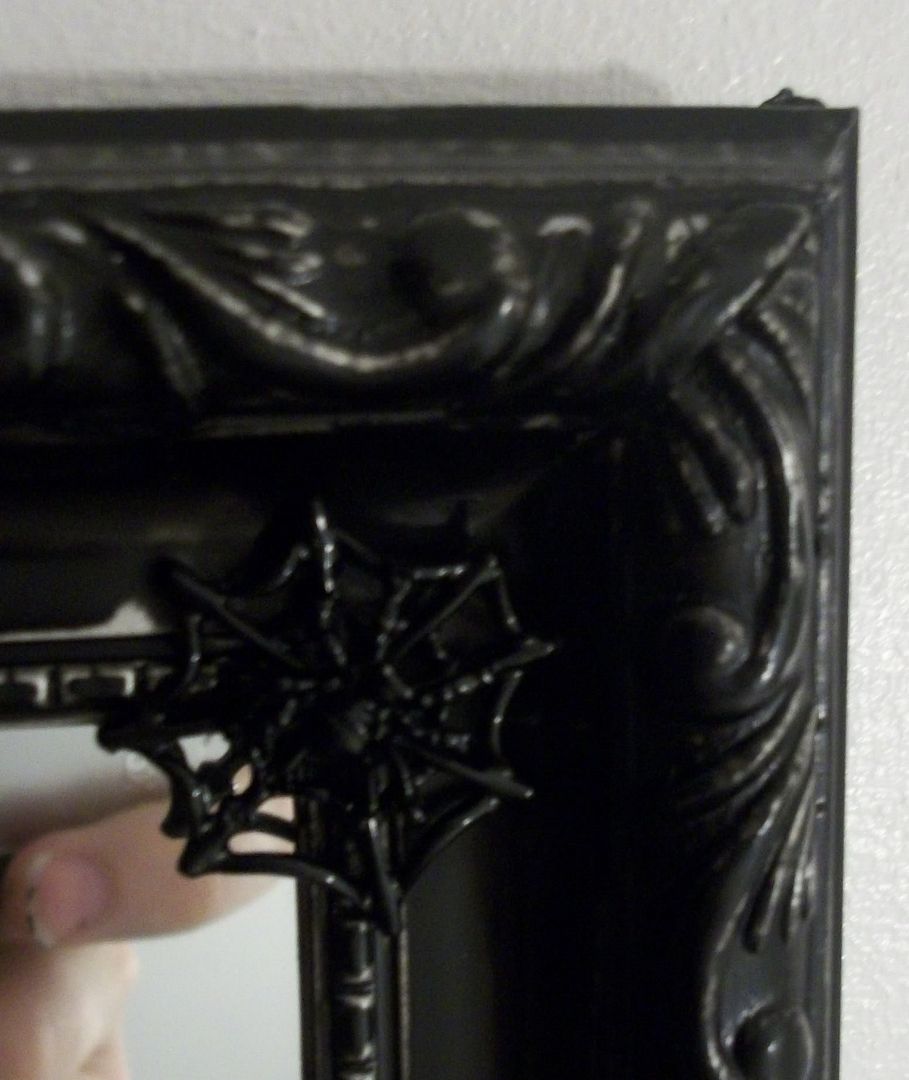 An old spider web earring, you may remember the other one was used on my scrapbook layout
here.

Some little paper roses I twisted together along with leaves.
Another earring, this time a skeleton one, that moves quite nicely when touched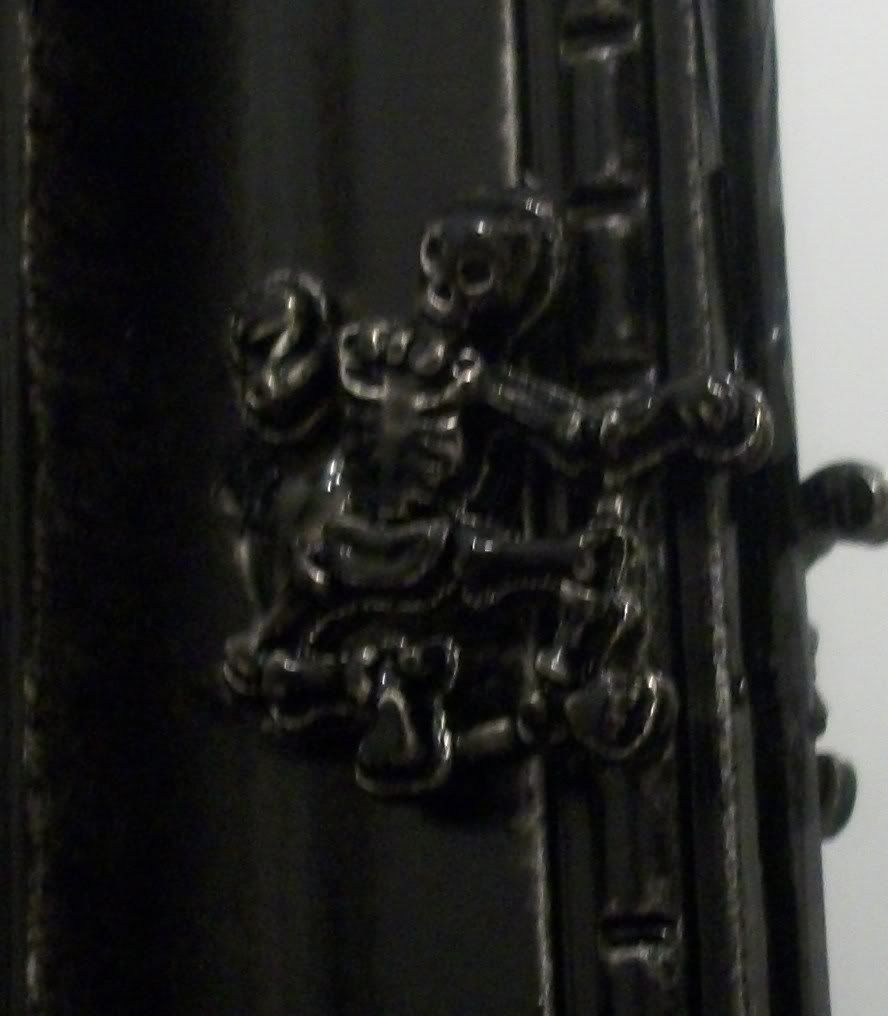 A little dancing skeleton charm.
I know a mirror like this is not to everyones taste, but others could make it using purely flowers and spraying say pink to go with a little girls room, or cars for a stereotypical boys room (my youngest son would probably want trains and sheep). Or even spray the frame first and then add the items such as flowers to give a variation of colour.... the items could even be sprayed first, and then stuck onto the frame after that had been sprayed .... can you hear my brain whirring as I type this, lol